Ukraine Crisis

Russian Tourism Leader Against the Regime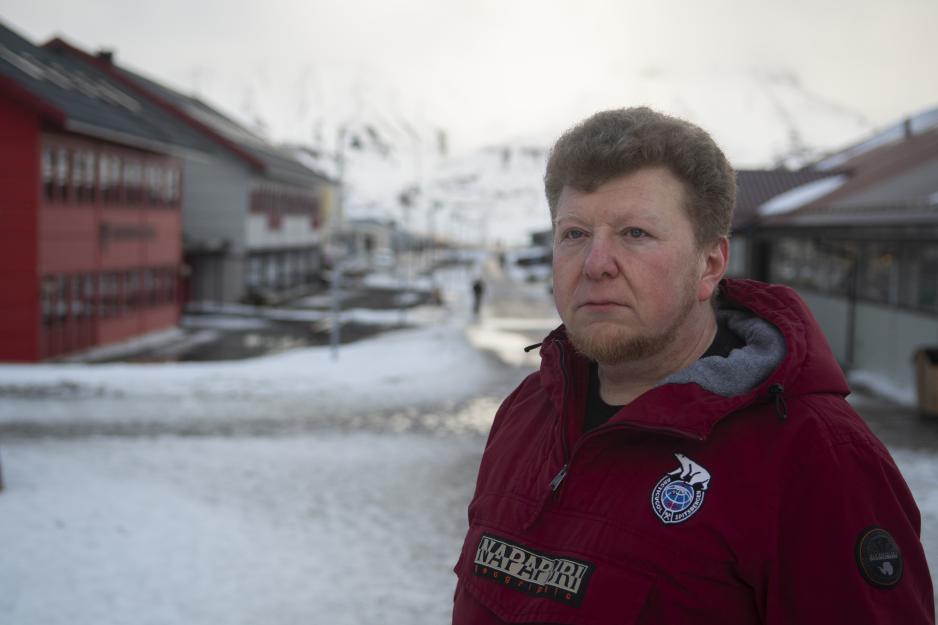 Last year, Timofey Rogozhin quit his job as Tourism Manager of the state-owned company in Barentsburg. Only now does he speak publicly about what happened.
In the fall of 2020, Timofey Rogozhin came half-running down the stairs from downtown Barentsburg when I was hading for the Russian community on a reporting tour. The Tourism Manager of the Russian state-owned company Trust Arktikugol noedded briefly. He was going fishing, however, we secured an interview agreement for the next day.
From the time Rogozhin arrived to the company in 2014 and up until 2020, tourism in Barentsburg grew rapidly. It went from having a staff of two to one of 80.
On the 1st floor of the house that home to the company as well as the post office, he told us that fish in the restaurant and fish as a tourism product was something he wanted to develop.
Come six months later, April 2021, Rogozhin was on the lookout for more flats in Longyearbyen. Not much later did I see several of the tourism staff from Barentsburg in Longyearbyen. What happened?
Criticized the authorities
On 17 March 2022 the man with the red'ish beard comes through the pedestrian street in Longyearbyen while the rain is pouring down. He has taken a break from his work with informing Russians about what really goes on in Ukraine, and says information is what he does now, 16 hours of the day.
I have criticized the government regularly since 2005
He stops to pose on the square so that I get to take a new picture of him.
He says his English is not good enough for an interview, so he has written down his story in an email:
Ever since he was born, during the Soviet era, he has spoken his mind. He was raised to do so by his parents and says I can write that he comes from a family of dissidents.
When Putin rose to power, he realized that a man who has worked for the KGB and was involved with the mafia and corruption, would be bad for the country.
"Since 2012, I have been in opposition on many issues. After the annexation of Crimea in 2014, I became a hardline oppositionist", he writes.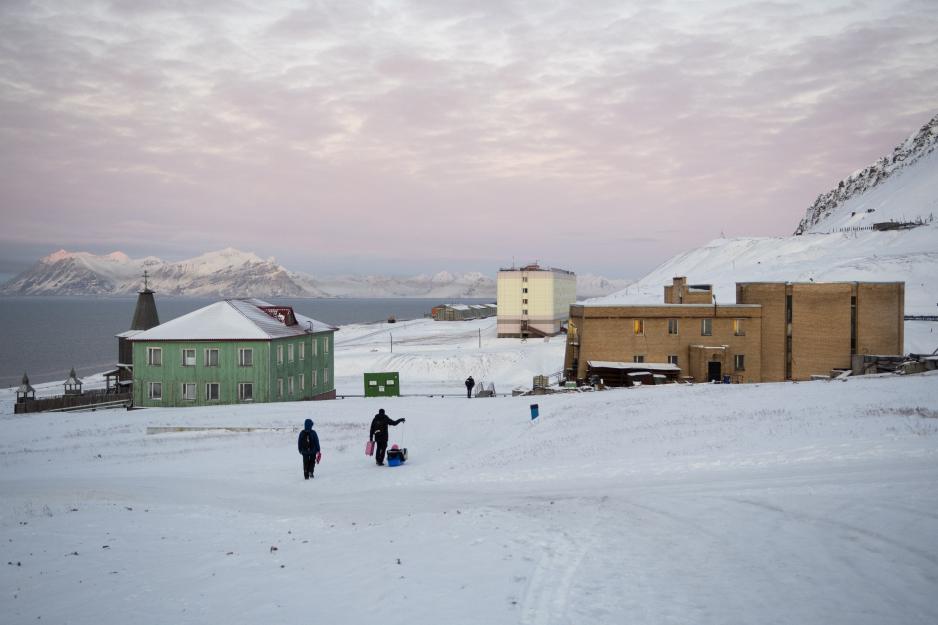 One of the reasons why the Russian came to Svalbard was that it had become very hard to realize oneself in Russia. To Rogozhin, it was impossible to stay in a country that was turning into a totalitarian state. To work for a state-owned company in Svalbard became a kind of compromise with himself and his consciousness.
Rogozhin believed he could be useful to his country (not the state, he stresses, but the country) through developing Russian tourism in Svalbard. He believed he could accomplish a lot.
"I did not remain silent and continued to criticize the Government and the President", he emphasizes.
According to Rogozhin, the General Director of Trust Arktikugol repeatedly told him that criticizing government decisions while working in a state-owned company was incompatible.
Rogozhin tried to be more accurate in his wording of the criticism, but did not stop talking, he says.
I did not want to create unnecessary additional problems for Trust Arktikugol and the General Director
Later, the tourism manager was told to stop criticizing the authorities in social media, as he should have received a complaint from the Barentsburg Consul General Sergey Guschchin.
Rogozhin tried to separate between his private attitudes, as a Russian citizen, and his role as Head of the state-owned company and was more careful in his wording. Yet he kept criticizing the state policy in tourism, in the development of the Arctic, and in foreign policy.
Then came January 2021. Aleksey Navalny was arrested and there were major protests in Russia. Peaceful protestors were beaten. Employees from Trust Arktikugol's tourism company spoke openly against what happened. They posted pictures of themselves on Facebook with posters in their hands.
"I did not authorize or organize these actions in Barentsburg, but I supported my colleagues and shared their opinion", Rogozhin writes.
In the end of March he received a phone call from Moscow. It was the General Director of Trust Arktikugol who called and said Rogozhin should quit his job as Tourism Manager. If not, he might be facing criminal prosecution. Rogozhin did not want to create problems for his boss and accepted that he had to quit.
On 2 April, he was finished at Trust Arktikugol and started working with his own tourism company, having a.o. Longyearbyen as a base.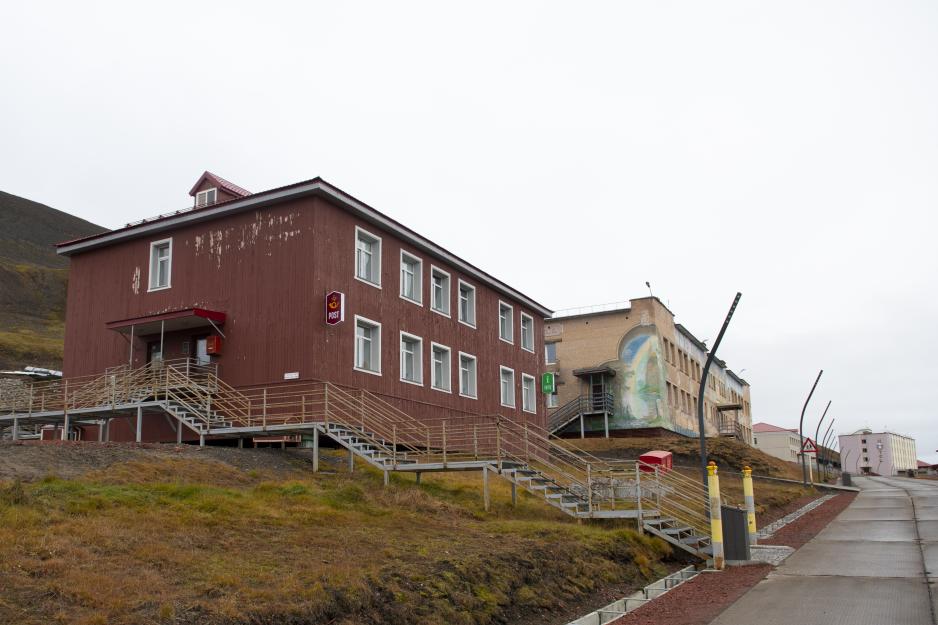 A few weeks after Rogozhin withdrew as leader, many former guides and sales workers came from Barentsburg to Longyearbyen. According to Rogozhing, some 20 people left Barentsburg in M ay and ten more a bit later.
Rogozhin has not previously wanted to speak in public about what happened – until now.
"I did not want to create unnecessary additional problems for the Trust and the General Director, as I respected the Trust, in which I liked to work, despite the large number of internal problems and contradictions", he writes.
Even though they disagreed on much, he still considers Veselov a fairly good leader of the Trust. Rogozhin believes the whole problem was initiated by the Consul General of Russia in Svalbard.
"People have freedom of speech in Barentsburg"
Russian Consul General in Barentsburg writes in an email to High North News that he agrees with the position of the Trust Director that it is incompatible to criticize government decisions and work on a leading post in a state-owned company.
"It's a simple corporate ethics, common to any state-run enterprise in the world", he writes.
Guschchin says he did not complain about Rogozhin, however, he informed Russian authorities and the Director of Trust Arktikugol about the Tourism Manager's supporting public protest actions in Barentsburg. One of which took place outside the Consulate General on 23 January 2021, and one in the center of Barentsburg on 3 February 2021.
Gushchin further says he did not in any way put pressure on the Trust to fire Rogozhin.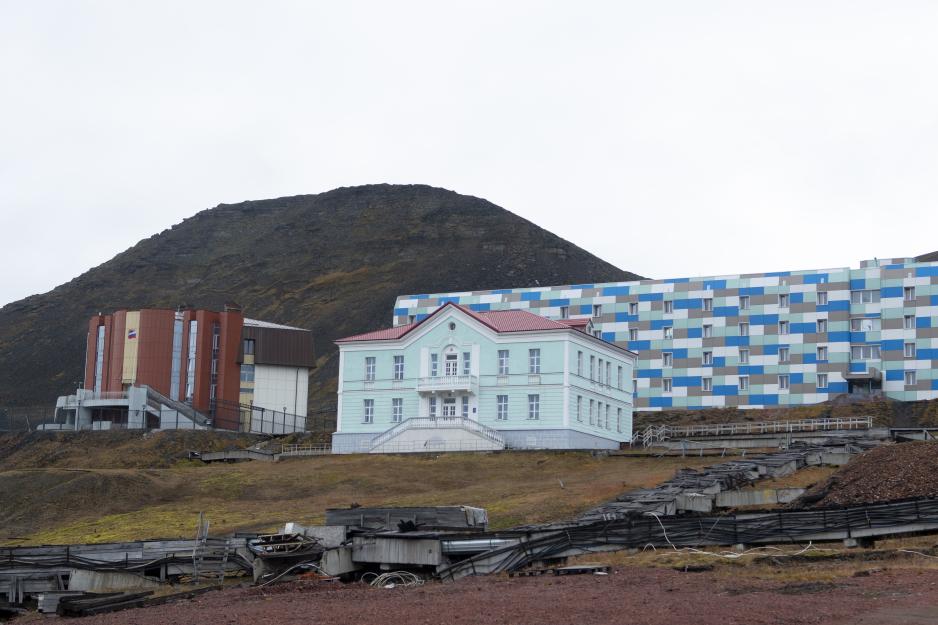 What kind of criminal prosecution could have started if Rogozhin did not stop criticizing the authorities?
"I do not know. I think there are some provisions in the Russian criminal law like in the law of other countries to prosecute those who publicly attack the authorities with false accusations. But I am not a specialist in legislation and do not know what exact legislation acts could apply."
Do people in Barentsburg have freedom of speech? The freedom to criticize the government while working for the state-owned company? I ask.
"Of course people in Barentsburg have the freedom of speech. They enjoy and execute this freedom in social networks everyday. Other thing is when you are engaged in a leading post in a state-owned company. As I said before, public critic of your government when you are running a leading post in a company established and run by your government is not consistent with the corporate ethics."
Ukrainians get extended contract
According to Gushchin, there are people in Barentsburg today who are openly against what the Consul General refers to as "the Russian military special operation".
"They keep working here, nothing is happening to them", Gushchin writes.
He says that Ukrainians now prefer staying on in Barentsburg, work for a while, see what happens and wait for more stable times. As a rule, they can have their work contract with Trust Arktikugol prolonged.
Have there been tensions between inhabitants in Barentsburg with opposing political views?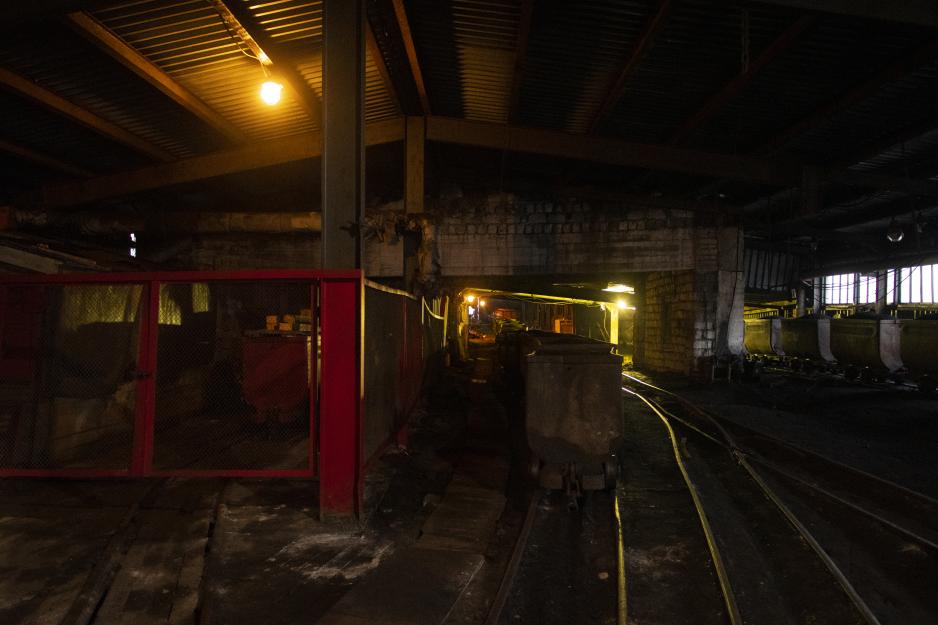 "There is some tension in social networks like Facebook and Whatsup, but it does not transform in any visible conflicts. People in Barentsburg have a long tradition of supporting each other in difficult situations, standing together, helping each other. This tradition still persists."
What will happen to Russians who openly say they oppose the war when their contract expire and they go home to Russia?
"I do not know what will happen with them in Russia. If they continue their public protests against the military special operation I assume they will have to pay fines in accordance with recently adopted legislation" Guhshin says in the email.
What is your view on what goes on in Ukraine?
"My view is in accordance with the view of the president and the Russian government: Russia had to start this special military operation in order to end the war Ukraine has led in Donbass since 2014 and to cleanse Ukraine from militant Nazi propaganda and to ensure the long-term security of Russia", the General Consul replies.
This, of course, has negative consequences for both the Trust and for people in Barentsburg
Enough food and coal
According to the Consul General, the situation in Barentsburg is stable. They have had a wave of Corona infections lately, however, this is decreasing again. They have enough food and other supplies for local stores, and coal enough to supply the power plant.
Several companies in Longyearbyen have supported the admonition from Svalbard Tourism Council to not purchase wares or services from Trust Arktikugol.
"This, of course, has negative effects for both the Trust and for people in Barentsburg. The tourist company Grumant, which is owned by the Trust, is losing money every week. I cannot say exactly how much money, but it is a significant amount. The profits from the company are in general used for maintaining roads and other infrastructure, building repairs and so on."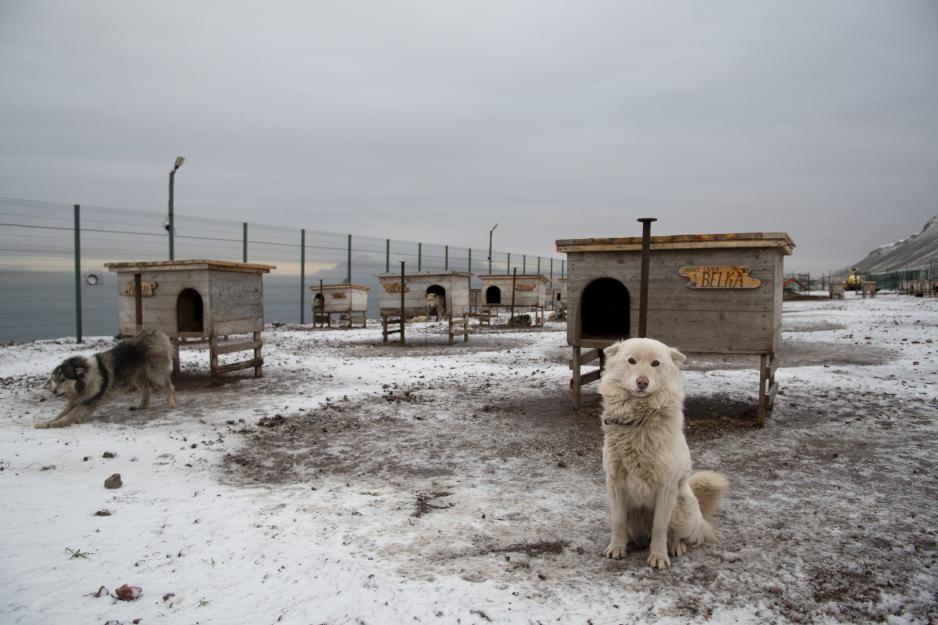 "One could say that ordinary people in Barentsburg also suffer from this boycott", Consul General Gushchin writes.
He argues that people in Longyearbyen should not support the boycott.
"It breaks the Arctic spirit of solidarity that we have respected for decades, if not centuries, here in Spitsbergen. It damages the mutual support and understanding between Barentsburg and Longyearbyen", Gushchin writes.
The Consul General argues that one should continue developing "people-to-people" contacts and not stimulate a "people-against-people" atmosphere.
Wants to go to Ukraine to help
Back in the rain in Longyearbyen, I ask the former tourism manager Timofey Rogozhin what he believes he will achieve with the posts about the war that he posts on Facebook and Telegram. He posts photos and videos from Ukraine and Russia with his own analyses.
In Svalbard, we continue being friends; Russians and Ukrainians
Rogozhin sees the invasion of Ukraine as a crime and considers the Russian government and its president military criminals. In social media, he refers to both the domestic as well as the foreign policy as fascism. He separates the country and the people from the state, the government, and the president. He argues that the state, state servants and state companies are accomplices to crimes. The Consul General in Barentsburg and Trust Arktikugol is part of the Russian state.
He supports companies in Longyearbyen that boycott Trust Arktikugol, however, he also writes:
"In Svalbard, we continue being friends, Russians and Ukrainians. I also believe that the relations between people in Barentsburg and Longyearbyen should be maintained", he writes.
Later, he writes me a message that he is thinking a lot about whether or not it all has any use. Sometimes, he wakes up and thinks it does not matter. But he receives a lot of messages from Ukrainians writing that it is very important to them. They feel supported and they need it, and that seeing someone telling the truth about the war is a great help.
The support is of greater help than it would have been if he were to go to Ukraine to provide humanitarian assistance. Rogozhin also tries to reach people in his homeland Russia with information, however, that is harder. They do not seem to change their mind. Nevertheless, Russians in other countries around the world say it is important that he keeps going, both talking about Ukraine and about what happens in Russia. That is why he feels that what he does is important.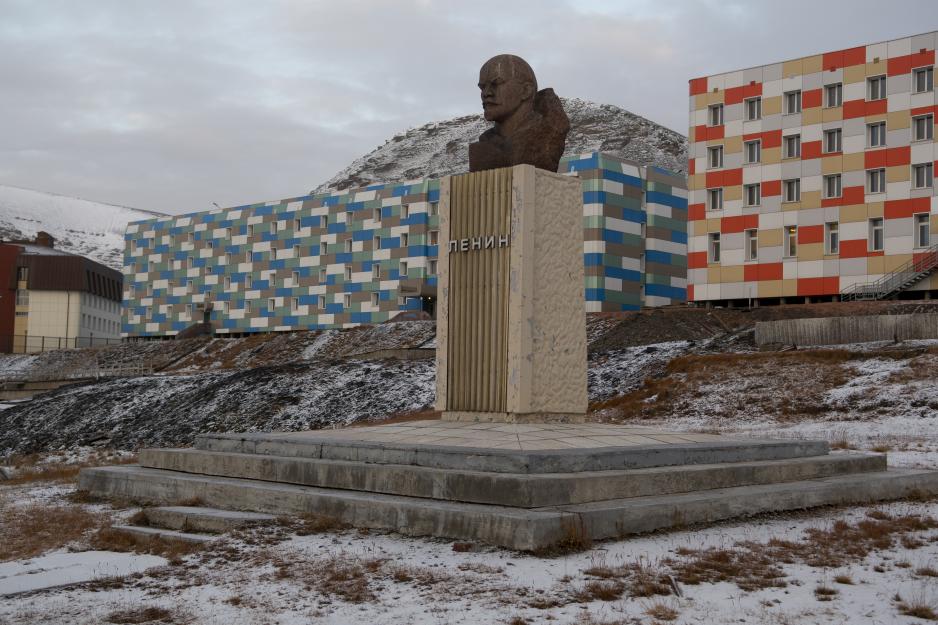 In addition to this, Rogozhin and several Ukrainians in Longyearbyen provide remote assistance to humanitarian work in Ukraine. That, too, feels important and useful.
Rogozhin hopes that Ukraine will open up for Russians coming to work in humanitarian assistance. When they do, he wants to enter the war-ridden country to help. He does not want to return to Russia.
High North News has been unsuccessful in seeking answers from General Director Alexander Veselov at Trust Arktikugol. Last Saturday, Norwegian daily Dagbladet published a story about Rogozhin. According to the daily, Veselov has said:
"After insulting statements about Russian authorities, the Russian Ministry of Foreign Affairs informed me that such incorrect statements were not permissible. I told Timofey that he had to abide by the guidelines or resign. He chose the latter.
Threats about administrative or criminal prosecution are not known to me. After his resignation, Timofey and I had a talk about the possibility of returning to the Trust if he were ready to change his attitude. Timofey refused this.
As for the demonstration in Barentsburg, it was carried out by the staff of ATC. No one prosecuted them for that. At the end of the tourist season, these staff left the Trust at the expiration of their contracts. The Trust offered them new contracts for the new season, however, they decided to work for foreign tourist companies."
Barentsburg
Russian settlement at Grønfjorden in Spitsbergen

A company town owned by the state-owned coalmining company Trust Arktikugol. The Arctic Travel Company Grumant is owned by the mining company.

Has its own school, kindergarten, coal power plant,  hospital, hotel as well as sports and culture building. There is a Russian consulate in town, and also a research center.

In February, there were 120 Russians and 220 Ukrainians living there, according to the Svalbard Governor.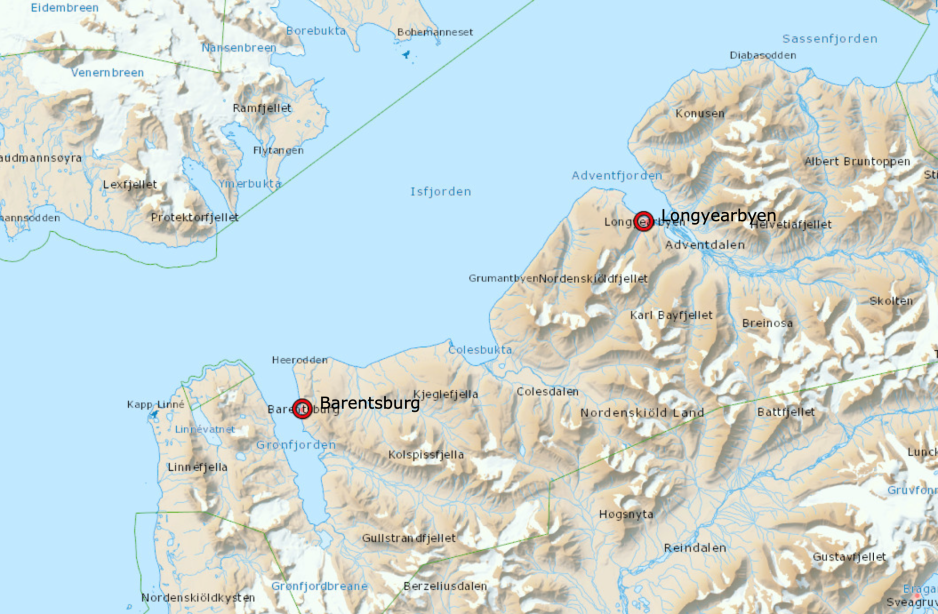 This article was originally published in Norwegian and has been translated by HNN's Elisabeth Bergquist.