Researcher Refutes Myth about the Wild North, Despite Increased Military Activity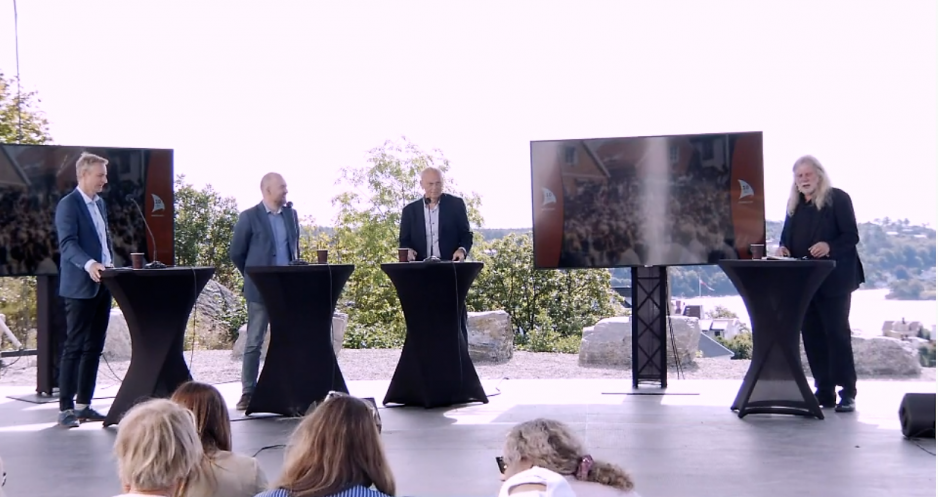 "Few areas are better regulated than the Arctic", says researcher Karsten Friis at the Norwegian Institute of International Affairs.
Karsten Friis is head of the NUPI (Norwegian Institute of International Affairs) research group on security and defense. In a Arendal Week debate moderated by High North News Editor-in-Chief Arne O. Holm, Friis refuted the myth about the Arctic as a wild and lawless land.
"Few other areas are better regulated than the Arctic. There are plenty of cooperation partners around the region, and there are many misunderstandings about the High North, as if it were a kind of anarchy. However, we abide by the UN Convention on Law of the Sea and there is mostly agreement about how to solve misunderstandings with neighboring countries", Friis says.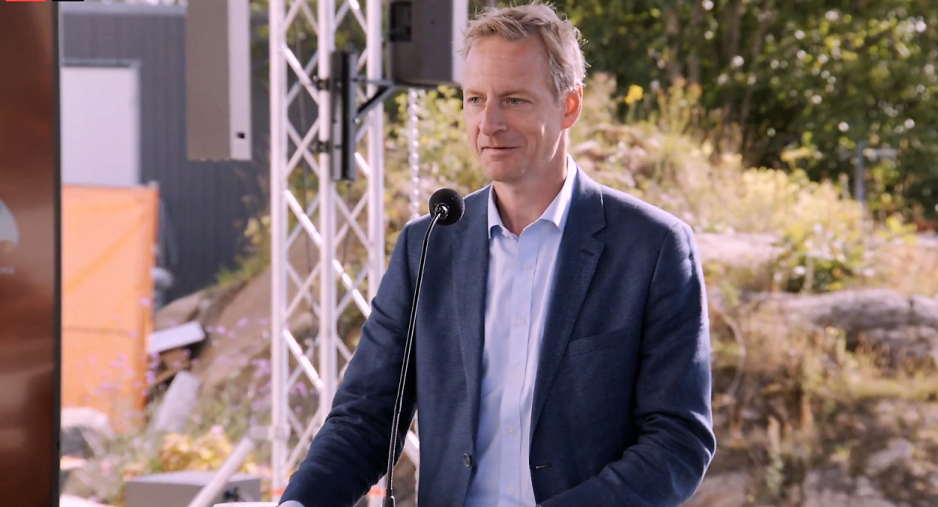 He adds that misunderstanding around Svalbard also abound, often through thinktanks talking about the Arctic and the bigger geopolitical game. Friis refers to this as 'exaggerations'.
Clear divide in the USA
For instance, there is currently a clearly visible geopolitical shift from the current US administration compared to the previous one. Nevertheless, Friis argues that it is important to acknowledge that there is, in fact, more military activity in the Arctic now.
"Russia is exercising more and have more arms, which we can tell really well from Norway. These arms represent a threat to the USA, and it is important for them to signal that they are monitoring and paying attention. Russia is also practicing further east than before, demonstrating that it now has capacity to reach even further."
Norway's priority is nevertheless cooperation with and predictability for Russia, even though the alliance with NATO is important.
Dependent on NATO
"Norway is completely dependent on the NATO alliance if there were to be a conflict with Russia. NATO also has to exercise and stay relevant. We need allies in times of peace too", the NUPI researcher says.
A cooperation functioning as long as there is talk of mutual interest  
The challenge lies in the fact that little Norway does not always have shared interest with NATO countries like Great Britain and the USA. Friis says the USA often wants to provoke a little, to test its opponent.
"We prefer stability and transparency in our relationship with Russia", Friis says.
He adds that it is nevertheless important to be close to the NATO countries in order to affect them positively, so that they do not play up too much in the High North.
Joint interest
Basically, the Arctic is an area with a series of areas of good cooperation with Russia, such as e.g. search and rescue.
"Here, we have models we can export to other parts of the world", Friis says.
He is echoed by Conservative MP Michael Tetzschner.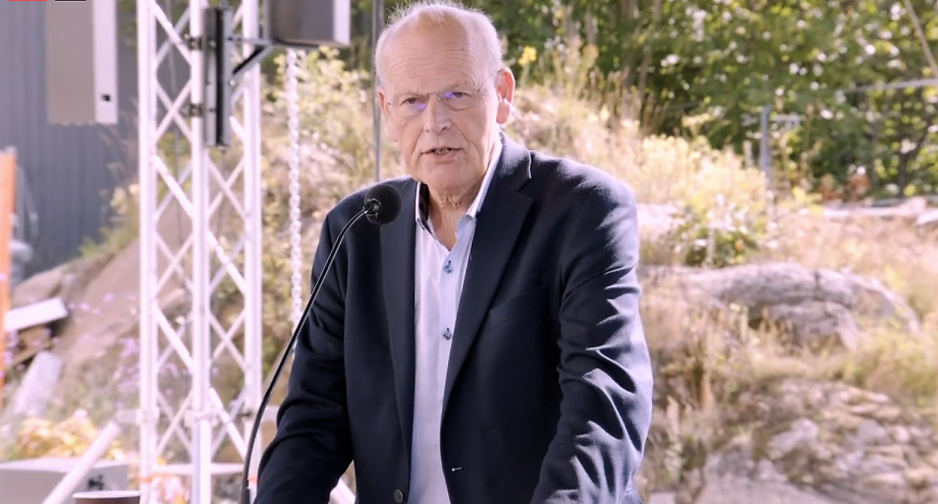 "Norway has many shared interests with Russia, amongst others a plan to prevent sea pollution, and fisheries management, which are beneficial to both parties. This is cooperation that works as long as we talk about shared interests", Tetzschner said.
Challenges with the Russian chairmanship
Earlier this year, Russia took over the chairmanship of the Arctic Council. During the AC summit in Iceland this spring, Russian Foreign Minister Sergey Lavrov stressed that Russia's term will be about the people in the Arctic, in particular indigenous people. The question is what challenges Russia's chairmanship represents?
MP Eirik Sivertsen (Labor) describes the Russian chairmanship of the Arctic Council as ambitious and praises them for wanting to make a difference. However, he says, the chairmanship cannot be used for all purposes.
"Russia wants to highlight the creation of wealth taking place in the High North. However, the challenge is that it uses the chairmanship to whitewash itself, using it as a tool to present itself as a responsible nation despite what it did in 2014", Sivertsen said during the debate, referring to the annexation of the Crimea in 2014.
An action unanimously condemned by the whole world.
Karsten Friis of NUPI points out that dialogue with Russia is important, though only if one has an agenda.
"Russia plays the game of 'split and divide' very well, and you have to know what you are dealing with in these talks."
Climate changes open up for global actors
With climate changes changing the Arctic landscape at a high speed, Conservative MP Michael Tetzschner worries that these changes may pave the way for anyone wanting a piece of the High North.
"China holds observer status at the Arctic Council and has declared itself 'near-Arctic' nation. It is our job then to pour cold water and remind them that they are, in fact, not a part of the negotiations about the Arctic", Tetzschner says, adding that the Arctic Council works as a forum for conversation as it is today.
But is China a threat to the High North?
"China is allowed to operate in the High North because it fills a vacuum. They invest. Elkem [Norwegian industry company operating in silica, journ.note] is owned by China, and China is a good industrial owner finding green solutions", Eirik Sivertsen says.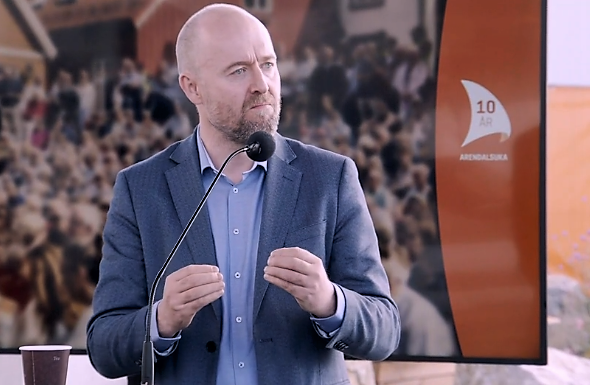 Karsten Friis argrees that Chinese interests fill a vacuum in the north, though he says we should be careful about what investments we accept.
"Building and construction is fine, developing 5G is not good", Friis says.
Keeping an eye on the EU
Sivertsen argues that it is more relevant to talk about the EU as an emerging power in the Arctic than about China as an investor.
"The EU wants to play a part in Arctic questions, and that is not solely a good thing. They try to be a global actor and thus bring security policy issues from other actors into the Arctic equation", Sivertsen says, referring to this as a challenge.
"There are not security policy challenges in the Arctic, though they may quickly appear when we invite global actors in and put ourselves in a corner", Sivertsen says.
We already have a new direction for the Arctic Council in which we talk about the climate, not just security.  
Climate enters the Arctic Council
In two years, Norway will take over the chairmanship of the Arctic Council. Could climate become an issue for the Council in the future? It is no secret that the USA refused to discuss climate issues in the Arctic Council two years ago, and that this has left a mark on politics in the Arctic.
"It is looking better now than it did two years ago", Eirik Sivertsen says.
"We already have a new direction for the Arctic Council in which we talk about the climate, not just about security. We talk about for instance what climate change actually does to security", the Labor MP says.
Michael Tetzschner hopes the Trump era was a lesson learned and will remain a blip in history.
"There were high-strung, aggressive outbursts and a rare degree of amateurism where we are used to diplomat setting things straight. Diplomacy was completely dead during Trump's time in office. For instance, he let 800 positions in the State Department remain vacant", Tetzschner says, referring to Trump's political understanding as a disaster.
The Conservative MP believes multinational forums like the Arctic Council allow small countries like Norway an opportunity to have difficult conversations on a bilateral level.
The debate was organized by UiT Norway's Arctic University, the Norwegian Parliament's Arctic Delegation, the High North Center for Business and Governance at Nord University, the University of Bergen, and Equinor.
This article was originally published in Norwegian and has been translated by HNN's Elisabeth Bergquist.