Novatek's Massive LNG Storage Now En Route to Murmansk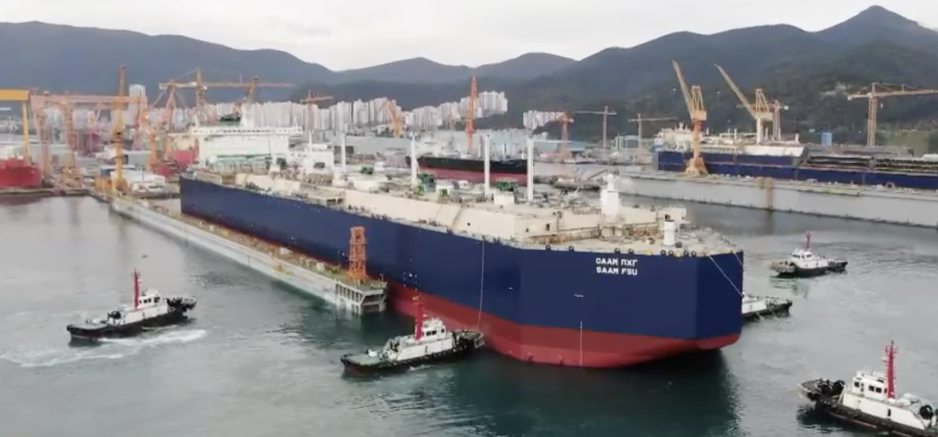 A key piece for Novatek's Arctic operation has left the shipyard in South Korea and has begun its four-months journey to the Barents Sea. Saam FSU and its three escort tugs will reach their first main waypoint of Singapore in around three weeks.
Vessel tracking data and new satellite images show Novatek's Saam FSU departing the South Korean Okpo shipyards during the afternoon of 22 February. 
The 400m long and 60m wide barge is traveling under the flag of Panama and is being towed by Multi Purpose Offshore Vessel Argi. Two additional vessels with towing capabilities Ossoy and Katun are also part of the convoy, which is expected to make its way to Singapore by the middle of March. By the morning of 24 February the convoy was located around 200 nautical miles south of Busan, South Korea.
The convoy has been traveling at a modest speed of around 4-5 knots, with around 12,000 nautical miles to go to the transshipment hub near Murmansk. At a steady 4-5 knots the journey would take a minimum 3-4 months making for an arrival at the beginning of the Northern Sea Route summer shipping season in June.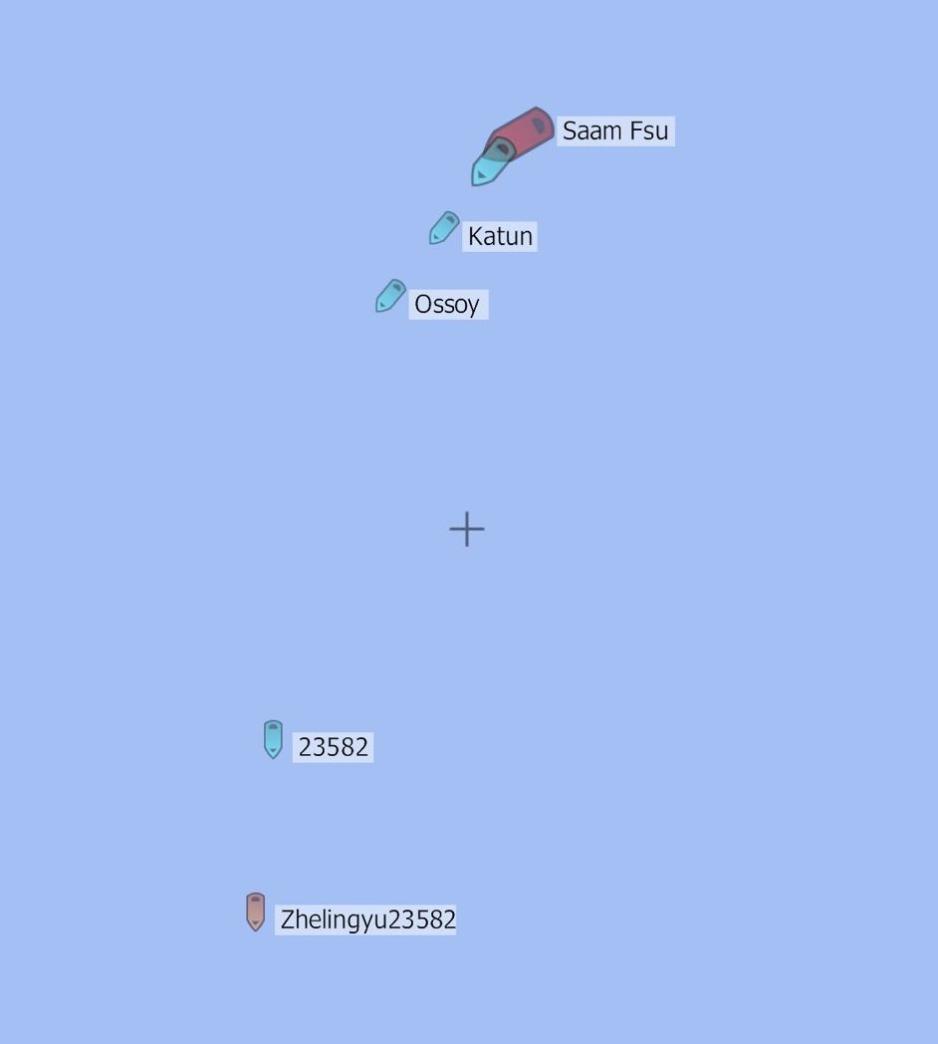 En route to Murmansk, Saam FSU and its escorts will pass through the Strait of Malacca and the Suez Canal, before traveling up the Norwegian coast line. With a gross weight of 247,540 tons Saam FSU is almost twice as large as the ice-capable Arc7 carriers carrying LNG from Yamal to Europe. Novatek's ice-capable LNG tankers sometimes pass close enough to Norway's Arctic shoreline allowing them to be visible from land.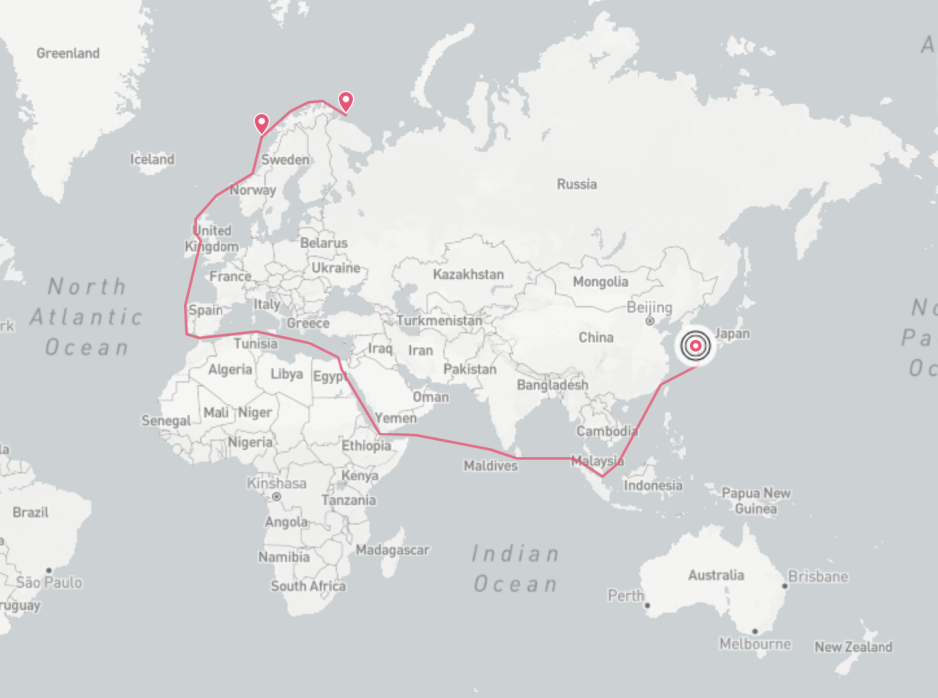 Novatek placed its order for the Saam FSU almost 3 years ago and work on it and its sister ship Koryak FSU was completed before sanctions took effect. The two floating storage units will be part of offshore trans-shipment terminals where LNG from the Yamal LNG project can be transferred from ice-capable LNG carriers to conventional carriers. This will optimize Novatek's logistics operation and provide cost savings. The second FSU is expected to take up position off the coast of the southern part of the Kamchatka peninsula later in 2023.