Novatek To Surpass Gazprom As EU's Largest Russian Gas Supplier, Highlighting Continued Reliance on LNG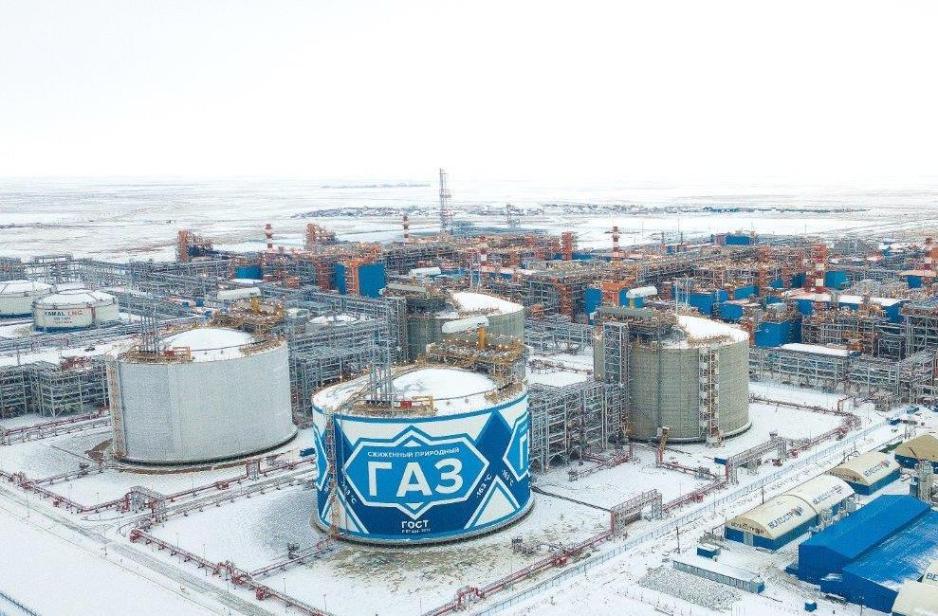 Ukrainian officials again urged the EU to end imports of Russian liquefied natural gas. Russia continues to supply more than 15 percent of the EU's liquefied natural gas enabling gas producer Novatek to surpass gas giant Gazprom to become the country's largest supplier to the continent.
While EU imports of pipeline gas from Russia have decreased by around 80 percent since the full-scale invasion of Ukraine, it cannot shake its reliance on liquefied gas (LNG). New data, first cited by Reuters, show that LNG provider Novatek is in the process of surpassing Gazprom as the largest Russian supplier of natural gas. 
Gazprom delivers gas to Europe via an extensive network of pipelines, including the controversial Nord Stream 1 and 2 routes across the Baltic Sea, which were the target of sabotage in September 2022. 
In contrast, Novatek supplies its gas in the form of liquefied natural gas on board large tankers. During the first six months of 2023, the company delivered around 130 shipments primarily to France, Belgium, and Spain. 
​​The flow of Russian LNG to Europe increased by more than 30 percent over 2021 allowing for record profits for Novatek. The company recorded a doubling of net profit in 2022 compared to 2021 to $7.1bn. High natural gas prices prompted additional cargo to be routed from Novatek's Yamal plant in the Arctic to Europe instead of Asia.
In contrast, Gazprom saw a 70 percent reduction in profit over the same period.
Calls by Ukraine to end imports
The continued use of Russian LNG has prompted renewed calls by a coalition of Ukrainian organizations for the EU to ban its import. EU institutions, including the Commission and the Parliament, have discussed such a move since earlier this year, but it has not resulted in concrete actions.
"If the EU wants to support Ukraine [...], then the EU has to stop sending billions of euros to the Kremlin's war chests every time they buy Russian gas," said Svitlana Romanko, Founder and Director of Ukrainian climate NGO Razom We Stand.
Russia remains the EU's second-largest source of LNG providing 16 percent of the bloc's supply. Since the beginning of the war EU countries have purchased LNG valued at around $20bn.
That figure is set to increase as production of Russia's next LNG plant, Arctic LNG 2, begins later this year, with the potential to double LNG imports to Europe.
The Ukrainian coalition called on EU institutions and member states to include an LNG ban in the 12th sanction package against Russia.
EU has to stop sending billions of euros to the Kremlin's war chests every time they buy Russian gas.
"A full ban on Russian LNG should become part of it and has the potential to dramatically reduce Russian economic ability to wage war on Ukraine," the statement urged.
EU could end imports
As the supply situation in the EU has stabilized for now, new research shows that the continent could phase out Russian LNG without any major impacts or disruptions.
An extensive report by Brussels-based economic think tank Bruegel, concludes that "the EU would manage without Russian LNG. Impacts over the summer months should be very limited, while winter months may see marginal price increases."
The study highlights how the continued purchase of Russian LNG sends significant amounts of money to the country.
"The EU must now seriously assess whether this trade has a future. Continuing the trade implies that European consumers will continue to send money directly to Russia and will remain dependent on an unreliable entity. [...] EU consumers will continue to fund the Russian state, and by extension the Russian war effort."