Novatek Increasingly Fails to Sell Gas As European Hubs Avoid Russian Company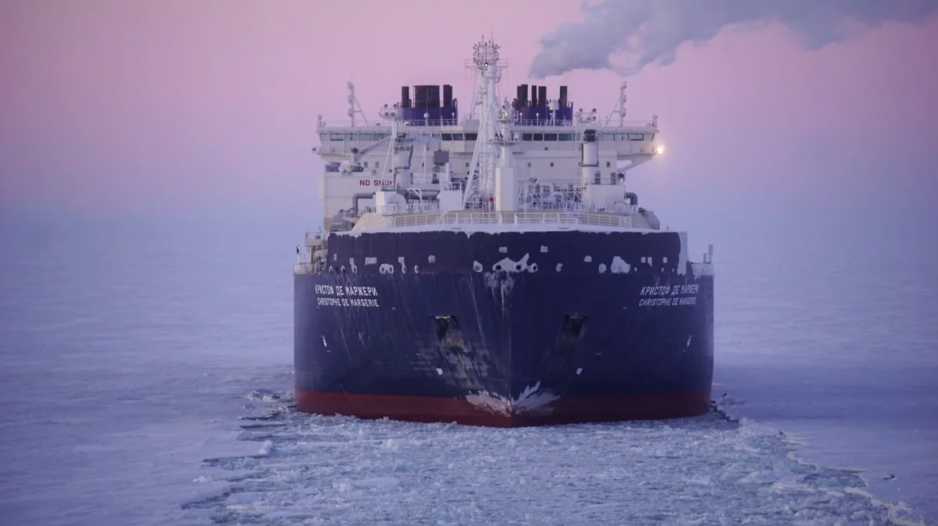 LNG giant Novatek struggles to sell its product on the European market as companies steer clear of doing business with the Russian company. Majority of Novatek's fleet sits idle.
Russia's largest producer of LNG, Novatek, is struggling to find customers for its liquefied natural gas (LNG) in Europe as fallout from Russia's invasion continues to ripple through the energy sector.
Traditionally the company ships its LNG from the Arctic to Europe during winter and spring, while shifting some of its deliveries to Asia during the ice-free summer months. Novatek's Yamal LNG plant located in the Russian Arctic began operation in 2017. The company has since become the country's largest exporter of LNG and a key supplier of natural gas to Europe.
Vessel tracking data shows that two-thirds of Novatek's fleet of specialized ice-capable LNG carriers currently sits idle and is not carrying product to Europe. Out of 15 Arc7 LNG carriers, only three are currently en route to Europe while two vessels are returning to Sabetta, the site of Novatek's Yamal LNG plant. Meanwhile ten ships are "for hire" across the North, Barents and Kara Seas without destination.
Sailing without reporting a destination can also be used in an effort to circumvent sanctions so some vessels may still be heading for Europe.
Novatek's trading desk struggling to find customers
The company's trading desk in Zug, Switzerland is struggling to find traders and customers for its LNG and may be forced to temporarily suspend operations or possibly close its doors altogether, newspaper Bloomberg reports. 
Demand for the company's LNG continued normally during the months of March and April. Shipping logs show that during the period from March 1 until April 15 the company made 37 deliveries of LNG. This matches the number of deliveries the company made during the same period in 2021.
It is likely that already contracted voyages went ahead as planned following Russia's invasion of Ukraine, but now the company is increasingly grappling with the fallout.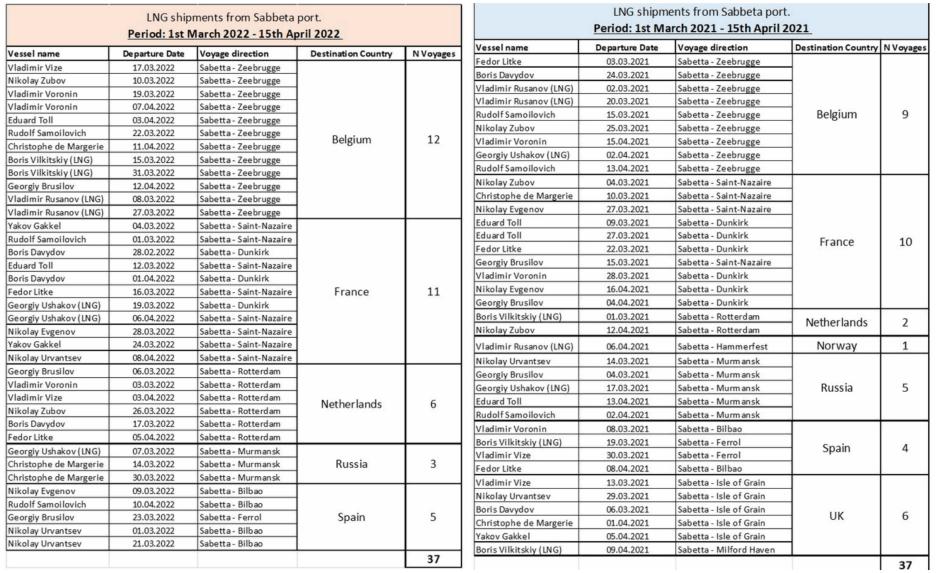 Since the middle of April deliveries have slowed significantly as a result of clients and natural gas traders severing business ties and avoiding purchasing LNG from Novatek. According to vessel tracking site MarineTraffic.com currently only three vessels, out of a fleet of 15 are heading for European ports; Dunkirk in France, Bilbao in Spain and Lindoe in Denmark.
There are currently no vessels en route to the company's most popular destinations of Zeebrugge, Saint-Nazaire and Rotterdam in Belgium, France, and the Netherlands.
Several European countries, including Italy, Bulgaria and the UK, have also begun closing their ports to Russian-flagged ships or vessels originating in Russia. Should these bans expand to Novatek's primary destination countries of France, Belgium and the Netherlands its deliveries would be further affected.

Future LNG projects on hold
The company, though not state-owned like competitor and Russia's largest natural gas producer Gazprom, faces significant headwinds as the result of EU sanctions following Russia's invasion of Ukraine.
While there are no direct sanctions against the company's exports of LNG, Novatek's European partners such as France's Total, Germany's Line, and Japan's Mitsui have announced scaling back or fully exiting from the joint Arctic projects. 
Novatek's future projects are also increasingly in doubt. A ban on exports of technology and equipment from Europe to Russia required to construct Novatek's latest project Arctic LNG 2 has also hit the company hard. Last week, shipyards across China suspended construction and already completed modules awaiting transport may not be delivered to Russia in time before the stipulated deadline of EU sanctions on May 27.