Novatek Comes West, Opens its First LNG Filling Station in Rostock, Germany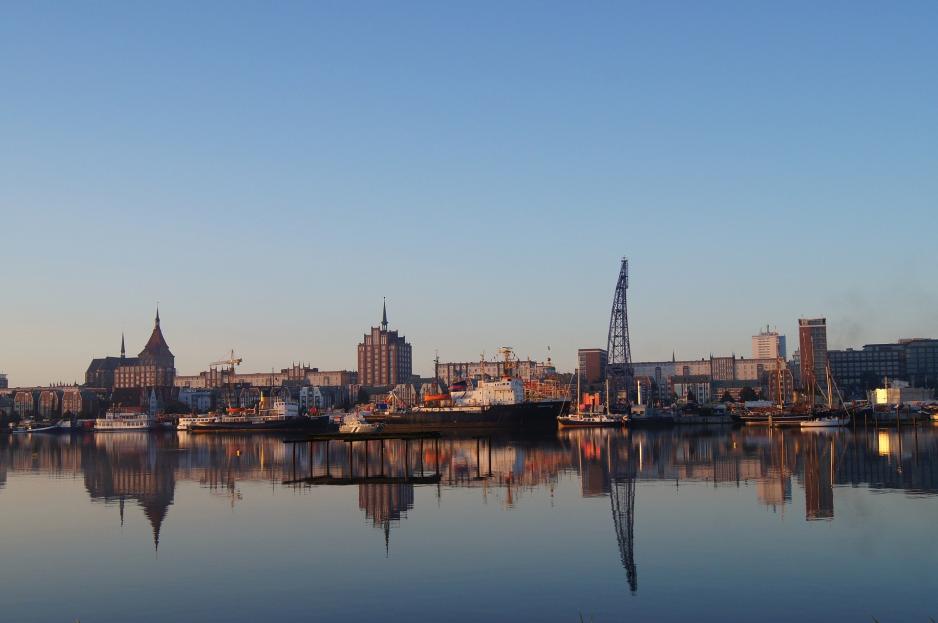 Launched in the German city of Rostock on December 4, Novatek's first LNG filling station in Europe embodies the company's long-term ambition to expand westwards
According to the company's press release, PAO Novatek's subsidiary Novatek Polska opened its first ever LNG filling station in Europe for cargo trucks this December. Located in Rostock, one of Germany's major ports on the Baltic Sea, the station is said to be capable of refueling around 120 vehicles a day. 
In the coming years, Novatek plans to build a network of  LNG filling stations across Germany and Poland "at the key transport connecting points", seeing a "significant growth potential in the context of increasingly stringent environmental standards", as noted by Lev Feodosyev, company's First Deputy Chairman of the Management Board. 
Point of departure
Rostock is set to become Novatek's point of departure in its European endeavour. In late 2018, PAO Novatek and Belgium-based Fluxys signed a Land Lease Agreement with the Port of Rostock for the construction of a mid-scale LNG transshipment terminal, with the anticipated capacity of around 300 thousand tons per year. The new terminal would host tankers from Cryogas-Vysotsk liquefaction facility being built near Saint-Petersburg. 
Novatek is the major stakeholder behind the Yamal LNG project successfully launched in 2017 as well as the Arctic LNG 2 project, currently being built on the Gydan peninsula on the other side of the Gulf of Ob. 
Ambitious image branding
Often, Novatek is seen as the main alternative to Gazprom in the Russian Arctic and enjoys a better reputation abroad due to being perceived as a more reliable and politically relatively independent natural gas producer. As part of its ambitious image branding, Novatek sets high expectations in regards to its CSR and environment regulations, which might be hard to live up to, taking into account Russia's erratic political climate and severe economic challenges.
The other day though, Novatek's Director of Communications Development Department Denis Solovyov stated in his speech at the IX International Forum "Arctic: Today and the Future", which took place on December 5-7 in Saint Petersburg, that the company aims to step up its work on social development projects in the Russian North in the coming years. During 2014-2017, Novatek's investments in the social services of the Yamal-Nenets Autonomous District reached up to 12 billion rubles, including significant contributions to the regional medical healthcare for children living in remote areas. Also, Novatek's Sustainability Report from 2018 won a Gold Award of the International LACP INSPIRE 2019 competition.