New US Icebreaker Delayed Until 2027, Russia Orders 6th and 7th Nuclear Icebreaker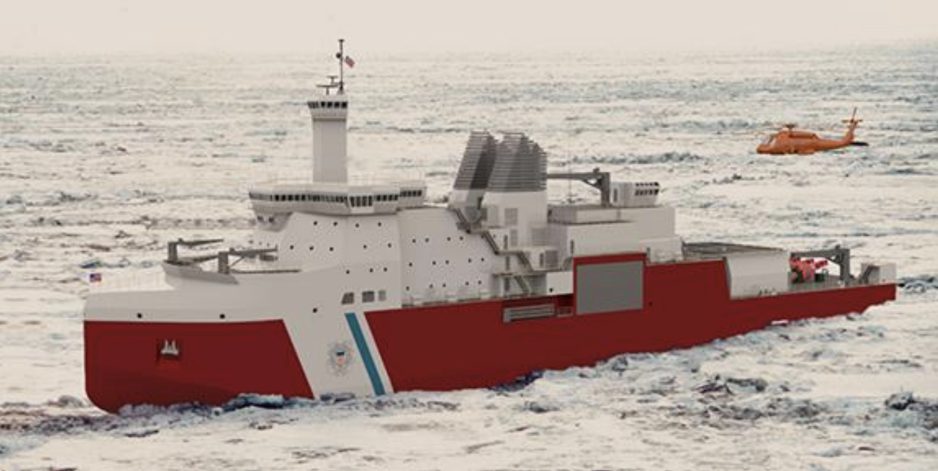 The United States' new polar-class icebreaker faces further delays pushing delivery from the original timeline for 2024 into 2027. The Coast Guard is now looking to purchase an existing commercial icebreaker for $150m to bridge the gap. Meanwhile, Russia's Rosatom signed construction contracts for two more nuclear icebreakers.
The new Polar Security Cutter is now unlikely to enter into service before 2027 new comments by Coast Guard officials reveal. Construction on the vessel was originally intended to begin in 2021, with delivery during the first half of 2024. However, construction has yet to commence and the actual start date remains uncertain. 
"In fact, we assess that there is considerable schedule risk even for delivery in fiscal year '26," Vice Adm. Peter Gautier, deputy commandant for Operations recently told a House Transportation and Infrastructure Subcommittee. He cautioned that "we are at risk to be into fiscal year '27."
The US Coast Guard has yet to finalize the design elements of the Polar Security Cutter. The vessel will be constructed at Bollinger Mississippi Shipbuilding. 
"The key to successful shipbuilding is do not get ahead of your detailed design. We are working hard to get there so that we can start cutting big pieces of thick steel and putting the ship together. These are super complex ships," stressed Coast Guard Commandant Adm. Linda Fagan in a recent interview. 
'"For Offshore Patrol Cutters it takes 17 units to put that ship together. This ship will be 85 units, which just speaks to the density and complexity [of the Polar Security cutter]," Fagan added.
Alaska Senator Lisa Murkowski voiced similar sentiments to HNN at the Arctic Frontiers conference in Tromsø, Northern Norway last week. 
"I have been coming to Arctic forums for decades now, and when I first began my participation a new US icebreaker was but a dream. Now we have authorized six, three are in process. I wish that I could tell you they were on time and under budget, but that would not be consistent with the truth."
Bridge the gap
To bridge the widening gap between when the first new icebreaker was originally intended to enter into service and when it will actually be completed, the Coast Guard is now looking to procure an existing commercial icebreaker. 
The 2023 Coast Guard budget requests $125 million in funding to augment the service's icebreaking capacity. The 46-year old Polar Star, the Coast Guard's only heavy icebreaker, is nearing the end of its useful service life and relies on its out-of-service sister ship Polar Sea for spare parts. 
The Coast Guard estimates that from the time a commercial icebreaker could be acquired it would take 18-24 months to complete the necessary modifications before it could enter into service. 
A recent report to the US Congress on the Coast Guard's Arctic program explains that ''the purchase and modification of a commercially available domestic polar icebreaker represents an effective interim strategy to increase near-term presence in the Arctic until the Polar Security Cutter (PSC) fleet is operational and to add regional capacity in the long-term."
Finding the right vessel
However, the list of available vessels that meet the Coast Guard's stipulations is short. According to the report the vessel must be available for purchase in 2023 or 2024 and must have been constructed in a US shipyard with an ice-classification of Polar Class 3 or higher, allowing it to break at least three feet of ice continuously. 
The prospective vessel must also have at least 15 years of original design service life remaining and meet certain operational requirements, such as a maximum draft of 29 feet and a landing area for Coast Guard helicopters.
The most likely, and possibly only, candidate appears to be the Aiviq, which was originally used for Shell's Arctic oil exploration in the Beaufort and Chukchi seas. Since Shell abandoned its Arctic endeavor the vessel has been contracted for work in Antarctica. The Aiviq would require substantial modifications to meet the Coast Guard's needs.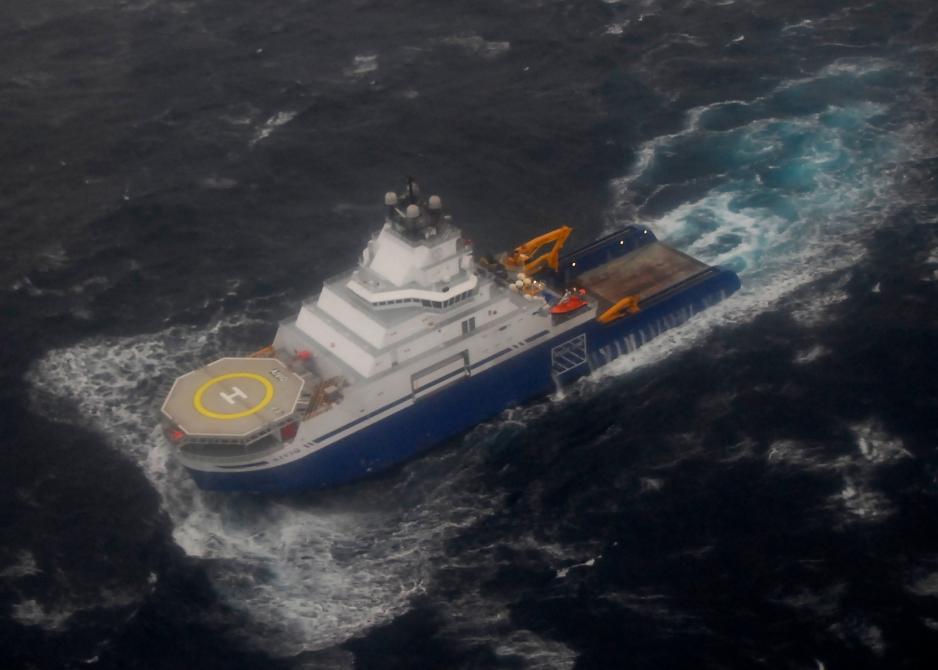 Russia keeps expanding
While the US Coast Guard appears at least four years away from completing its first new icebreaker in 25 years, Russia's main operator of icebreakers, Rosatomflot, continues working on expanding its already substantial capabilities in the region. Last week it signed a contract for the construction of the sixth and seventh nuclear icebreakers of the Arktika-class.
Financing for the vessels is split evenly between the federal budget and Rosatomflot. 
The two vessels are intended for delivery in December 2028 and December 2030. 
"The continuation of the construction of a series of universal nuclear icebreakers is a key element in the integrated development of the Arctic zone of the Russian Federation," said Acting Director General of Rosatomflot Leonid Irlitsa. 
Three nuclear vessels of the type have been launched and are operating already. Two additional ones, Yakutia and Chukotka will follow in December 2024 and December 2026.