"New U.S. Administration will Lead to New Demands for Denmark in the Arctic"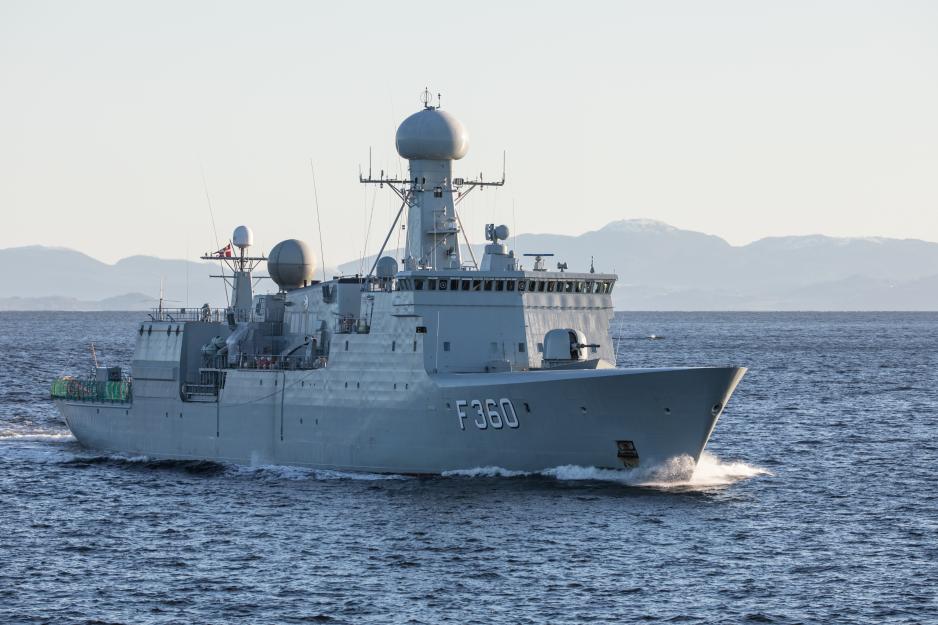 Denmark as well as other small states in the Arctic should prepare for a broader and more extensive American engagement in the region, says Senior Researcher Kristian Søby Kristensen at the University of Copenhagen.
Increased American attention towards the Arctic leads to both challenges and opportunities for the USA's small regional allies.
To the Danish Realm, this challenge is in particular about increased American expectation and pressure to share the burden and contribute more with Danish military contributions and capacities for solving issues in the Arctic, says Senior Researcher and Deputy head of center Kristian Søby Kristensen at the Department of Political Science at the University of Copenhagen to High North News.
This pressure has been present during the Trump administration in keep with big power confrontation between the USA and Russia and is not likely to vanish during Joe Biden's presidency.
"As long as Russia is considered a challenge and a military strategic competitor, that requires a certain American focus on the Arctic. And the security policy approach to the region that we have seen from the USA in recent years appears to have a solid foundation in both Pentagon as well as the Congress, Kristensen says and adds:
"The lines of confrontation between the USA and Russia have been drawn sharper than before. There is an increased American focus on the Arctic and a desire for Danish military contributions."
As High North News has reported on, this is amongst others about making the kingdom prioritize monitoring and search around Greenland and the Faroe Islands.
The Biden administration's expectations to what its regional allies should deliver will be higher  
Broader range of issues
At the same time, Kristensen points out that Copenhagen should prepare for a new American administration that brings a broader range of issues on the political agenda in the Arctic, one reaching far wider than only the security policy dimension. A USA headed by President Biden will be back to climate politics in the Arctic and, on general, apply stronger multilateral diplomacy.
The senior researcher argues that the Arctic will come higher on the Biden administration's agenda over time as momentum is built. That will also lead to increased frequency of Arctic-related policies. This may complement both Danish and Greenlandic politics well, however, managing this may also represent a challenge, says the senior researcher.
"The Biden administration's expectations to what its regional allies should supply will be higher. There will be expectations that one starts delivering more international policies in areas such as environmental cooperation and economic cooperation, and contributing constructively in a different way than that during the Trump administration", he says and continues:
"The challenge with the new administration will be that Denmark to a higher extent will face demands about contributing more substantially and constructively than it has before. One will once again have to relate to a broader American political agenda and wants, besides security policy aspects. This may come as a relief; however, it also requires Denmark to contribute more to diplomatic work. This applies in particular when it comes to Arctic climate policies, but also on a more general level.
Internal disagreement within the Realm of the Danish Crown
At a seminar at the Defense Academy in Copenhagen Thursday, the senior researcher also pointed out that increased U.S. focus on climate changes will be well received in Copenhagen. Though he also argues that Greenland's self-rule authorities may not agree with a USA that envisions a more pristine Arctic resembling a natural reserve rather than an arena in which there is a greater exploitation of natural resources.
"With the new administration, there are a series of opportunities for interacting with the USA and placing issues that are important for the Danish kingdom on the agenda, while there will also be issues that may be challenging", he says in closing.
This article was originally published in Norwegian and has been translated by HNN's Elisabeth Bergquist.