New Sanctions Hit Hard, EU Wants to Ban Insurance on Russian Oil Tankers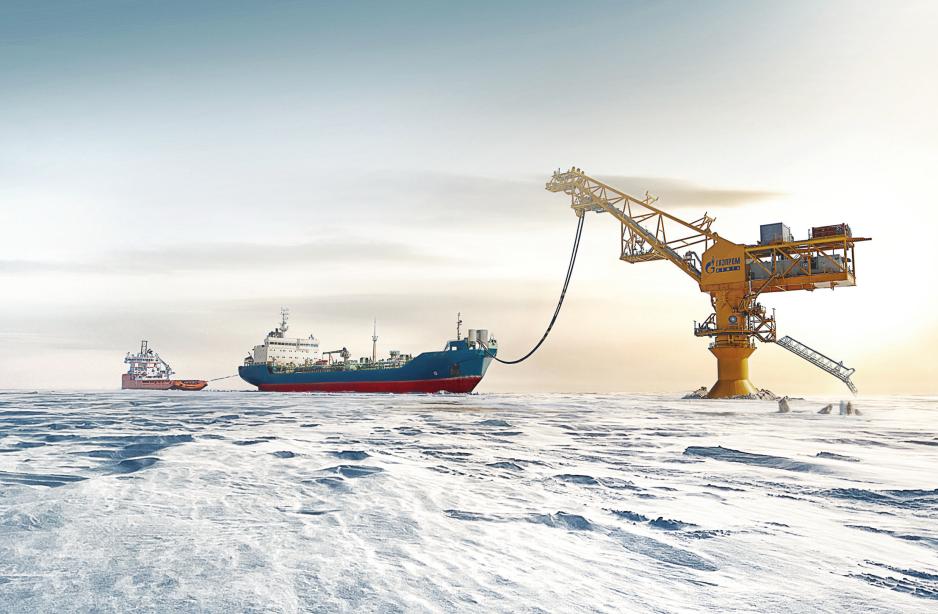 New EU sanctions include an embargo on Russian oil. However, a ban on insurance for oil tankers will likely have a much greater impact and raises questions if Russian oil could be shipped across the Arctic without insurance.
When the EU announced the latest round of sanctions on Friday, Europe's embargo of Russian seaborne oil imports received much of the headlines. However, a second and likely far more detrimental aspect of the new sanctions – a ban on providing insurance to tankers transporting Russian crude oil anywhere in the world –  attracted less attention.
The insurance ban is set to enter into effect by the end of the year and will likely cripple Russia's ability to export oil from its three major Arctic crude oil projects.
"This is a critical measure that could have a dramatic impact on the seaborne trade of Russian oil and oil products. It's a one-two punch. It's the second one that could be a knockout blow," explains Erik Broekhuizen, head of tanker research at Poten & Partners, a ship broker and energy consultancy. 
Bad idea: No insurance in Arctic
Russia has already announced that it will look for ways to circumvent the insurance ban. However, EU and UK companies collectively provide 90 percent of global shipping insurance and even companies outside the region will likely shy away from providing insurance coverage in the face of EU sanctions. 
One pathway for Russia is to turn to domestic insurance companies. However, unlike the international insurance market where members collectively share the risk of large loss exposures, isolated Russian insurance companies will not be able to cover losses for maritime accidents that could run into the billions of dollars.
Iranian tankers are now a floating liability courting environmental disaster
This raises the question if Russia could attempt to send vessels carrying oil across icy Arctic waters without sufficient insurance coverage. Similar concerns were raised when Iran lost the ability to insure its oil tankers following U.S. sanctions. At the time the U.S. State Department warned that "Iranian tankers are now a floating liability courting environmental disaster."
Selling to Asia instead?
Currently Russian companies export crude oil from three major Arctic oil projects: the Prirazlomnoye oil platform in the Pechora Sea, the Arctic Gate terminal in the Gulf of Ob, and the Varandey terminal on the Pechora Sea coast. Crude oil produced in the Russian Arctic is transported via oil tanker and flows primarily to Europe, much of it via transshipment in Murmansk. 
The Arctic Gate terminal alone dispatched 17 oil tankers during the month of March in the direction of Murmansk, where oil is being transferred and transported onward, including to Europe.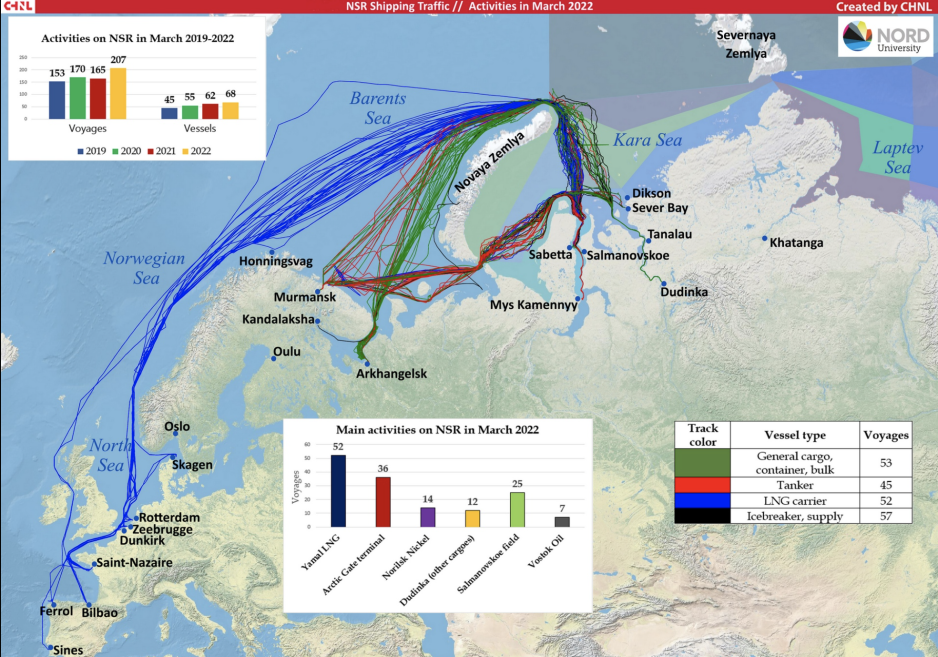 "The EU wants to phase out all seaborne Russian oil, which would include shipments from the Russian Arctic. Russia will try to divert its oil to 'friendly' countries, which are not sanctioning their crude oil, including India and China. However, if the EU puts an insurance ban in place, it will be much more difficult for the Russians to sell their crude," elaborates Broekhuizen.
Not welcome without insurance
Oil tankers traditionally carry two types of insurance: Hull & Machinery (H&M) insurance and Protection & Indemnity (P&I) insurance. The former covers physical damage to the vessel, while the latter provides protection against a wide array of third-party liabilities, including cargo loss, collision, and pollution.
Without these types of insurance vessels will not be permitted to dock at most of the world's ports.
"While the Russian government has said that there are ways around these sanctions, [...] I think that will be easier said than done. Insurance companies will be very reluctant to appear in breach of EU/UK sanctions," confirms Broekhuizen.
"The potential implications cannot be overstated."
Once the sanctions kicks in European tankers carrying Russian oil will be barred.
Helima Croft, head of commodity strategy at RBC Capital Markets, confirmed the critical nature of the EU insurance ban.
"Once the sanctions kicks in, any European tankers carrying Russian oil, which is most of them, will be barred not only from Europe and the U.K. but from other major markets like China and India," says Helima Croft, head of commodity strategy at RBC Capital Markets.
A ban on insurance coverage for all tankers carrying Russian oil would essentially eliminate all vessels that are covered by the international group of P&I insurance. In addition to looking to self-insure oil tankers with domestic Russian insurance, the country will have to rely on Russian-owned and flagged vessels to transport its oil.
"They may need to use [their own] dedicated vessels for this trade," speculates Broekhuizen. 
However, Russian shipping operators, including Sovcomflot, which operates a number of Arctic-capable oil tankers, have been hit hard by financial sanctions and have been forced to sell parts of their fleets for liquidity after Russian banks were cut off from the financial markets.