Mine at a Standstill as Hunters' Blockades Enter 5th Day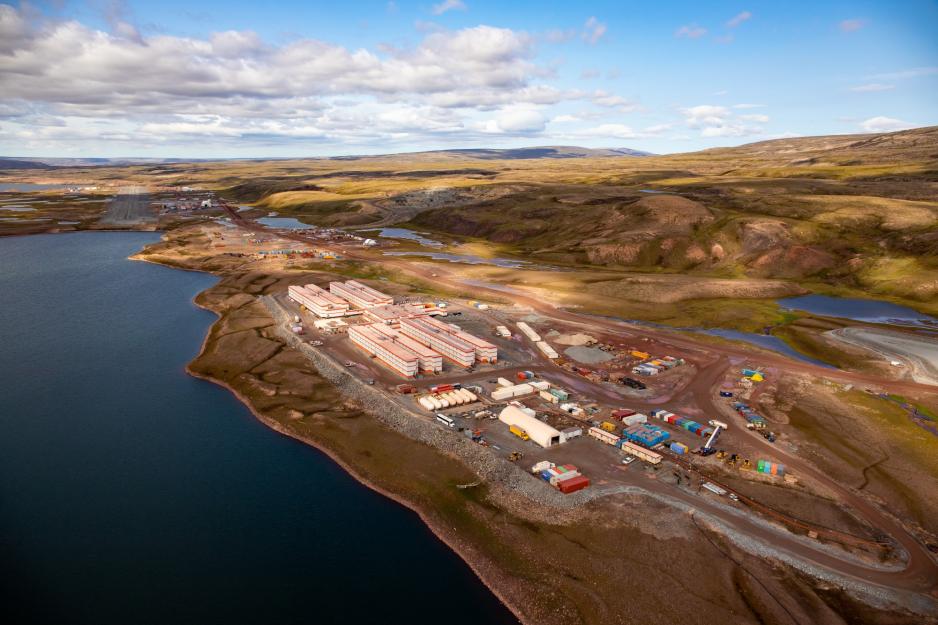 Protesters across Nunavut, Canada join in solidarity while 700 Baffinland Mine employees are affected by closure.
A blockade of the Mary River iron mine in Nunavut, Canada, continued into its fifth day, as a group of hunters opposed to the mine's expansion demanded they be recognized as an Inuit association and be paid a portion of the royalties the mine generates.
Read the whole story in Nunatsiaq News.
Late last Thursday, a group of seven hunters from Arctic Bay and Pond Inlet arrived at the mine site and shut down the airstrip and road that leads to Milne Inlet, in protest of the mine's Phase 2 expansion.
No food and supply
There are more than 700 employees at the Mary River project who are affected by the blockades, according to a news release from Baffinland Iron Mines Corporation issued Monday:
"The Mary River airstrip is currently closed to all regularly scheduled air traffic. Food and supply flights have been suspended, as well as employee and contractor transfers, search and rescue flights, and other North Baffin air traffic support services provided by the Mary River airstrip", the corpotation states.
Baffinland hears these requests, but has no right or ability to grant them.
Now requests have been made by the organizers of the blockade to be recognized as a Designated Inuit Organization under the Nunavut Agreement and for a portion of the royalties payable by Baffinland under the Inuit Impact and Benefit Agreement to be paid directly to them.
"Baffinland hears these requests, but has no right or ability to grant them", said the press release.
No progress
Baffinland personnel informes that there has been numerous meetings with organizers, both at the blockades and in Pond Inlet, imploring the protestors to relocate off the airstrip and allow runway maintenance to take place and flights to resume.
"So far these discussions have not yielded any progress", according to the corporation.
On the evening of February 4, 2021, a group of protestors erected two blockades at the Mary River Project, one on the airstrip and one on a section of the tote road. To ensure the safety of every employee, contractor and protestor on site, the majority of operational activities have been suspended until such time as it is considered safe for them to resume.
Expanding of the mine
The hunters blockaded the airstrip and mine last week to protest a proposed expansion of the mine, which was the subject of a Nunavut Impact Review Board hearing that began Jan. 25 and continued through Saturday before adjourning until March.
Baffinland says it needs to expand the mine by building a 110-kilometre railroad to Milne Inlet in order to make it financially sustainable.
"Baffinland respects the right to peacefully protest and continues to work to maintain the safety of everyone at Mary River", states the press release.