Local Initiative for Refugees Successful in Northern Canada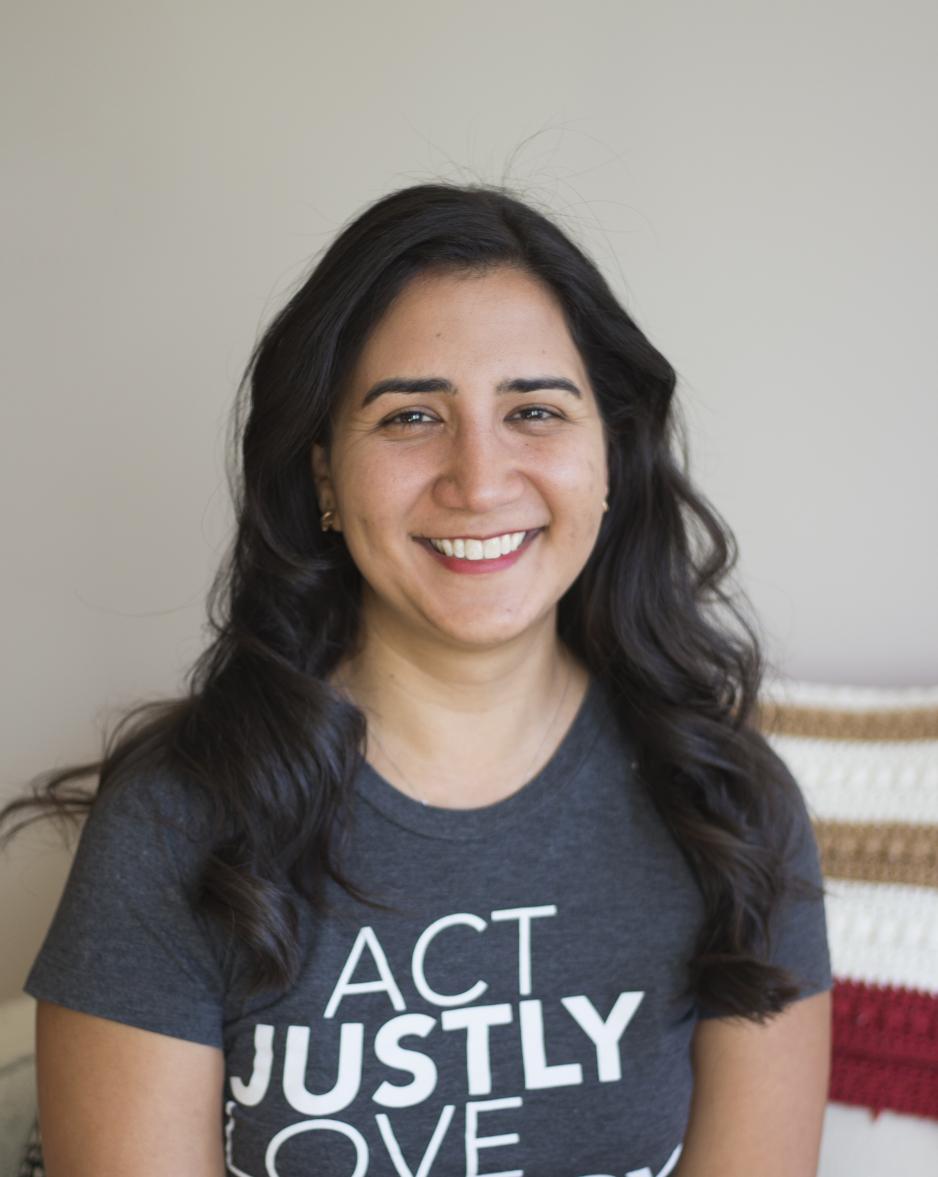 High North News sits down with Raquel de Queiroz, the founder of Yukon Cares, to talk about bringing refugees to the small community of Whitehorse in Northern Canada.
The on-going crisis in Syria has caused incalculable devastation and engendered a human crisis that has spilled across borders. While a vast majority of Syrian refugees still find themselves in the neighbouring countries of Lebanon, Turkey, and Jordan, this series by High North News looks specifically at those who have found themselves resettled in the Circumpolar North. What are the additional opportunities and challenges—for both refugees and local communities—associated with being resettled in the north? In the initial installment we introduced two newcomers to Whitehorse. In the second article, we took a closer look at the Canadian system and how it allows private citizens to sponsor refugees. In this conclusion to our series, we speak with the founder of Yukon Cares, an organization focused on resettling refugees in Canada's Arctic.
Raquel de Queiroz lives in a serene suburb outside of Whitehorse, the capital city of the northern Canadian territory of the Yukon. Originally from Brazil, Raquel made many stops before ultimately settling in the Yukon and is no stranger to the challenges and opportunities associated with changing homes.
Raquel is also the founder of Yukon Cares, a grassroots organisation focused on privately sponsoring and resettling refugees in the territory. She is a leading refugee advocate and a wealth of knowledge when it comes to the many hurdles associated with bringing refugees families to the small, northern community of Whitehorse. High North News had the opportunity to sit down with her and discuss the development of Yukon Cares, their current work, and the challenges they face.
The founding of Yukon Cares
After an accidental detour to the local golf course courtesy of Google maps, we finally arrive at Raquel's house. She opens the door with a big smile and invites us in. "Don't sit on that couch," she warns us as she guides us to the living room, "my cat just peed all over it."
Once we're all settled in and the cat safely moved, the tone quickly changes. While Raquel had been interested in helping out since the outbreak of the Syrian conflict, she initially struggled to find a good way she could help from Whitehorse.
When the picture of the body of young Alan Kurdi washed ashore hit the news, she knew she couldn't wait any longer and she decided to found her own organisation.
"I decided that I wasn't going to wait around any longer. I was sure I could find other people in this town who wanted to sponsor refugees."
She quickly went to work and educated herself on how she could privately sponsor refugees, organized a meeting, and began to spread the word.
"I was hoping for 20 to 30 people to show up, but it was over a hundred people. At that meeting we had people from all sorts of backgrounds, religions, and professions. A whole whack of people showed up."
From there, things began to move quickly with both a steering and a settlement committee being formed. Fundraisers were organized and money began to flow in. The first spaghetti dinner was a tremendous success with the 200 prepared meals selling out in under 20 minutes.
"That is the power of this community—how much people wanted to help," explains Raquel, speaking to the strong spirit and trust in northern communities, "In 2015 I was very new. They had no idea who I was or where I came from. They had no reason to trust me at all. But it was one of the things that made me fall in love with Whitehorse. People didn't know me but they cared enough to join hands and make this work."
The opportunities and challenges of heading north
Over the four years since their founding, Yukon Cares has supported multiple large families from Syria and Sudan, with plans to bring in many more. (For more about how the Canadian system allows private citizens to sponsor refugees directly, read the second installment in this series). Raquel highlights that while Whitehorse, the Yukon, and the North as a whole have a tremendous amount to offer, there are still significant challenges.
Beyond the often discussed anxiety associated with cold and dark winters, communities in Northern Canada pose specific challenges for newcomers.
The lack of specific medical infrastructure is, in particular, a significant barrier for some. Raquel, a nurse practitioner by trade, knows this well. "We don't have a lot of medical services here. If you have somebody who needs dialysis I'd say don't come."
The limited infrastructure available also extends to other services. Beyond medical facilities, she underlines that access to translators is another significant barrier: "For example, for those who speak certain dialects, it'd be very difficult to find an interpreter here."
There is also far less in the way of cultural activities and community organizations which has, as Raquel explains, both pros and cons.
"We have smaller cultural communities. Our Syrian family struggled with not having a very big Muslim community and not having a mosque that they could go to. They're now building one, but previously they'd meet in the basement of a church. Not having that was, in a way, good for them in terms of their English, as they were forced to learn quicker, but it was a bit isolating for them and ultimately they moved to be with a larger community of Muslims."
As the founder and driving force behind Yukon Cares, Raquel also notes that drawing on volunteers from the Yukon can be difficult at times. She is quick to explain that this isn't due to the quality of people involved, but instead that people tend to spend significant amounts of time out in the wilderness.
"During the summer here in the Yukon, people disappear. It's like, people are out in the bush and you don't see them. So I know that if I'm not here in summer things will fall apart… But when you're dealing with volunteers you can't ask for much and they already give a lot. I have to be cognizant of that challenge."
Nonetheless, Raquel acknowledges that the Canadian system—while not perfect—can help newcomers circumnavigate some of these challenges. She highlights that, "When our first family arrived we had a settlement committee to help them. I think that's a huge part of the refugees' success—having locals who are there for them."
Dealing with criticism
Even though the community in Whitehorse has overwhelmingly come together to support this cause, Raquel notes that they still faced criticism—especially early on.
"When we first started we received a lot of criticism from people saying we have our own poor and marginalized people to deal with. But my opinion has always been that we can do both."
These critiques are increasingly echoed by politicians across Canada (and the world) who, she argues, see refugees "as a disease" and as illegitimate.
Combating misinformation
When asked how to best address critics and combat negative stereotypes of refugees, Rachel was unequivocal in the need for more education. More specifically, she highlights the need to educate people on how the system works, both in Canada and internationally, as well as what it actually means to be a refugee.
Beyond an appeal to humanitarian values, Raquel argues that people need to be made aware of the many benefits that refugees (and immigrants more generally) bring to their communities. She points out that these benefits not only include increased cultural richness, but that there are also significant economic benefits for the community as well.
On average, refugees contribute far more to local economies than those who come in through one of many scandal ridden "golden passport" schemes that target the high income individuals. These ultra-wealthy individuals rarely settle down in their new communities and instead use their new passports as a "get out of jail free" card.
This comes at a time when Canada, in particular Northern Canada, is reliant on immigration to meet demand for workers and prevent population decline. Rachel emphasizes that there is a need more people to pay taxes, generate demand, and contribute to pension schemes. She emphasizes that "Bringing more people to Canada is not just important, it is a necessity."
Misinformation isn't limited to Canadians—there is also a significant amount circulating within communities of newcomers. When the first Syrian family that Yukon Cares sponsored decided to move from Whitehorse to Windsor, a city in Ontario, Raquel was worried.
"It was a stressful time, for sure. My main concern was that they were making an informed choice… that they were not going after a dream that wasn't a reality. My job was to make sure they understood the difficulties and challenges that existed all over Canada—not just in the Yukon."
Determined to continue
Even given the many demands on her time, Raquel is determined to continue. In explaining why, she spoke to one experience in particular that had marked her. After a fairly routine outing one day with a recently arrived family from Sudan, Raquel was invited over for cake to celebrate the birthday of the family's son.
It was explained to her that this was the family's first birthday celebration in nine years. When Raquel asked why, the mother responded that "we had nothing to celebrate there, we had no hope, it was a hopeless place."
"It tells you that what we're doing here is important," said Raquel, "it's not enough to just fund refugee camps, ultimately we need to give people freedom, give them opportunities."