LKAB: Mining Operations Proceeding, Worries About the Future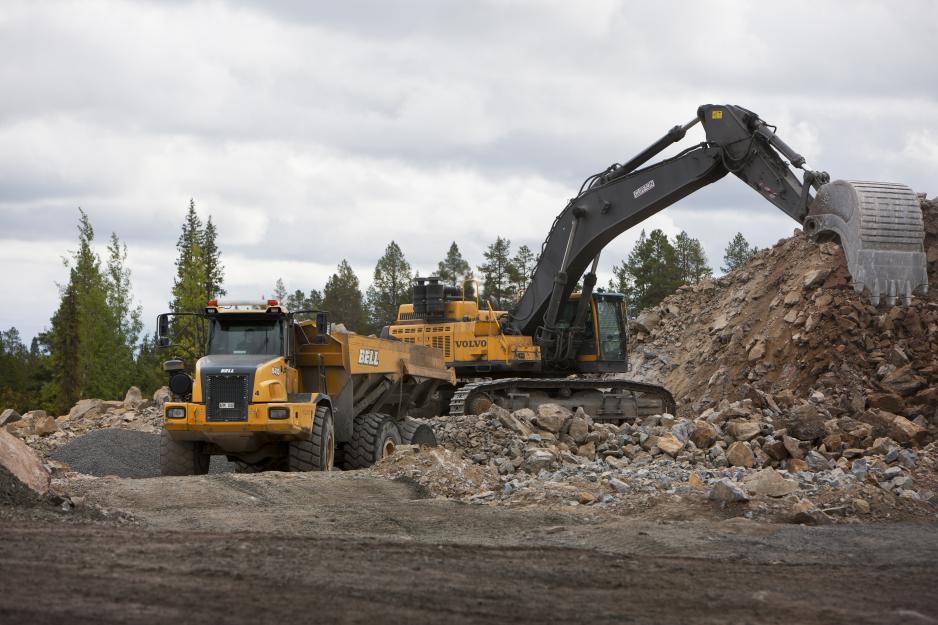 So far, the present corona virus crisis has not affected demand or operations for the LKAB mining company. "We believe the present crisis will affect us negatively in the longer run. It is just a question of time and to what extent", says LKAB's press manager.
The LKAB mining company was founded in 1890. The company extracts iron ore from mines in Kiruna and Malmberget in Northern Sweden. The ore is transported by train to Narvik, from where it is shipped by sea to markets worldwide.
Fredrik Björkenwall, LKAB's Press Manager, says operations are running like normal for the time being.
What is everyday life for you, now that the Corona virus has arrived in the High North?
"New cases of infection are frequently reported here in Sweden and in LKAB, we follow the authorities' advice and recommendations to the letter. We have daily in-house meetings where we discuss the ongoing corona situation", Fredrik Björkenwall says to High North News.
"We update our intraweb and all communications channels as needed if we have to quickly provide our employees with new information relating to the virus."
LKAB advises employees against conducting travels that are not essential. They also encourage everyone to report immediately if they experience symptoms of disease.
"We take the situation most seriously and LKAB has a high focus on security. Today, mining operations are proceeding like normal. At present, the price on iron ore is high; at USD 90 per ton. And the demand is as it was; the virus has not yet affected our company's economy", he says.
"In a longer-term perspective, we believe that the current crisis will affect LKAB negatively. It really is just a matter of time and to what extent. But we will cross that bridge when we get there."
"If a large number of our employees get ill, that will of course lead to problems for us. However, we are not there yet. And we want to avoid that at all costs", he says in closing.
This article was originally published in Norwegian and has been translated by HNN's Elisabeth Bergquist.