Lavrov Comes To Kirkenes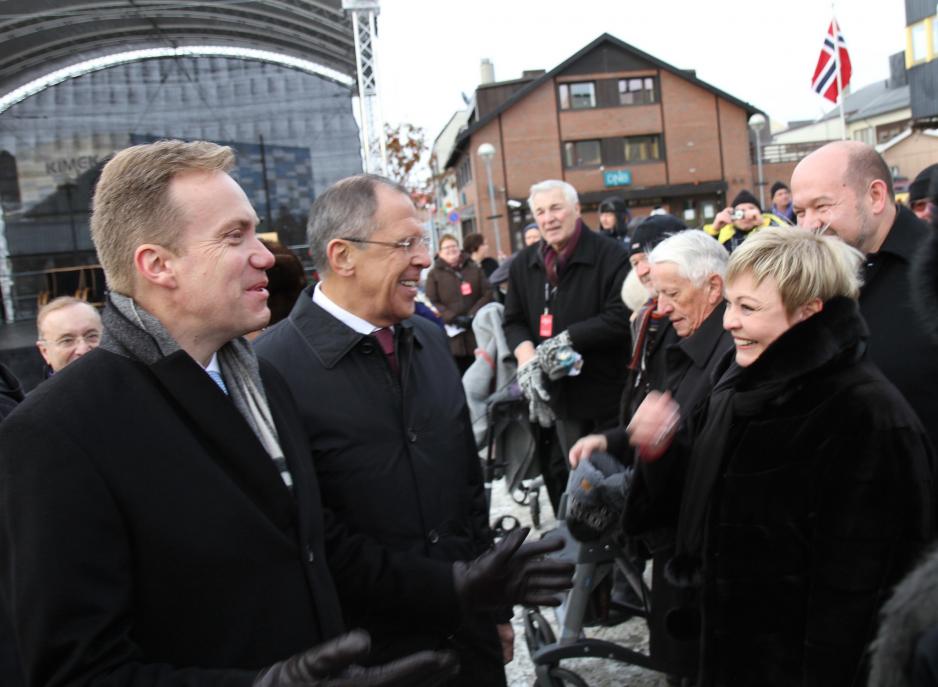 It has been five years since Russia's Foreign Minister last visited Norway. The Russian embassy now confirms that Sergey Lavrov will come to Kirkenes in relation to this autumn's anniversary for the freeing of Finnmark.
- The Russian Foreign Minister Sergey Lavrov plans to attend solemn events in Kirkenes devoted to the anniversary of Red Army's liberation of Northern Norway, confirms Press Attaché Timur Chekanov at the Russian embassy in Oslo in an email to High North News.
The Russian Foreign Minister was formally invited to Kirkenes by Norwegian Foreign Minister Ine Eriksen Søreide in December last year, when they both attended the OSCE Ministerial Meeting.
Mayor: - Large event
Last time Sergey Lavrov visited Kirkenes and Norway was during the Liberation Anniversary on 25 October 2014.
- It is great that Lavrov is coming to the anniversary, says Kirkenes Mayor Rune Rafaelsen (Labor) to High North News.
Rafaelsen would also like to see the government inviting Russia's president Vladimir Putin and Germany's Chancellor Angela Merkel.
Kirkenes is planning a major event to mark the 75th anniversary, an event formally hosted by the Defense Ministry.
- I will attend a planning meeting for the event tomorrow [Friday] at the Foreign Ministry, the Labor politician says.
75 years since the anniversary
During the 70th anniversary, both HRH the King, Prime Minister Erna Solberg and then-Foreign Minister Børge Brende attended the event. As did several Russian veterans from the Red Army, who had front row seats during the ceremonials.
- We are deeply grateful for the Soviet forces' contribution to our freedom. Northern Norway are among the parts of the country that were hit the hardest during World War 2, said PM Erna Solberg in her speech to the veterans back then.
In October 1944, Finnmark County was literally put on fire when the Germans withdrew. In Kirkenes, only 28 out of 1,000 were left standing. At Rørbua, thousands of people hid from the Nazis inside a mine. The mine halls were filled with a terror-stricken population resting on the ground when four Soviet soldiers came in at 02:15 a.m. and said: "You are free. You may raise the Norwegian flag!"
Sør-Varanger municipality started planning the 75th anniversary event as early as last summer, to celebrate the liberation of eastern Finnmark and Kirkenes city.
Historians assume that more than 2,000 Soviet soldiers lost their lives in the operation that freed Kirkenes and eastern Finnmark, an operation taking place when the war had been going on for more than four years.
HNN has contacted the Norwegian MFA's Press Desk, however, so far we have received not comments from them regarding the news about Lavrov's scheduled trip to Kirkenes.
Later this month, at the annual Kirkenes Conference, Russian Ambassador to Norway Teimuraz O. Ramishvili will be among the keynote speakers.