Last Minute Push by Trump Administration to Open Up Arctic Refuge to Oil Drilling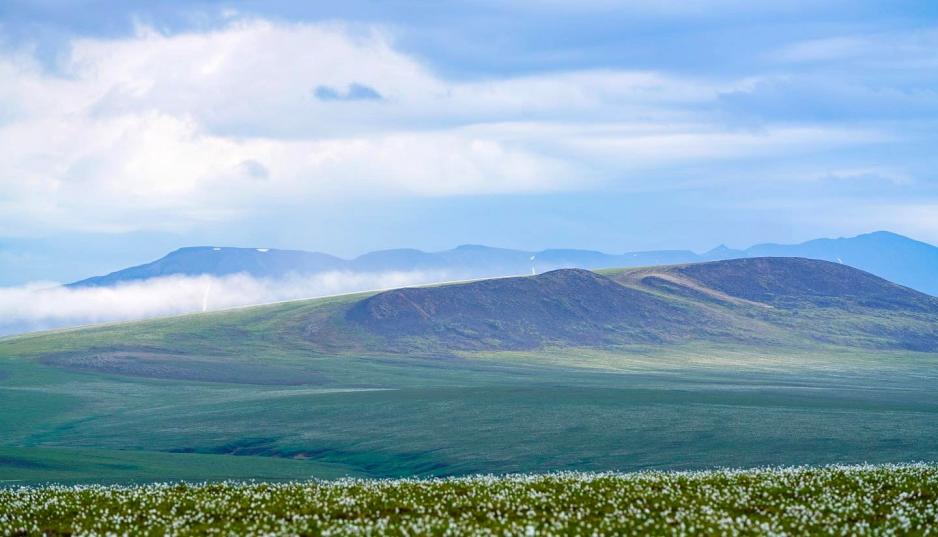 In an effort to open up Alaska's Arctic National Wildlife Refuge to oil exploration - a long-stated goal of President Trump and many Republican lawmakers, the outgoing administration announced a last-minute push to sell leases in early January.
With less than seven weeks left in office, the outgoing Trump administration continues its controversial efforts to open up parts of Alaska's Arctic National Wildlife Refuge (ANWR) for oil and gas exploration.
The administration announced that it will sell leases for the Coastal Plain of ANWR on January 6th, just two weeks before the Biden administration - which opposes drilling in the refuge - takes office.
ANWR is the U.S.'s largest wildlife refuge and home to a large variety of species of plants and animals, such as polar bears, grizzly bears, black bears, moose, caribou, and wolves.
Efforts to either open ANWR for oil exploration or keep it protected from it have been ongoing for decades and have long resulted in political strategizing between outgoing and incoming administrations as well as fierce legal battles by environmental groups.
"The Trump administration is hell-bent on selling off the Arctic Refuge on its way out the door, rules and laws be damned. But they have made a complete mess of the leasing process. They have suppressed science, cut corners, and ignored the rights and voices of the Gwich'in people. This whole boondoggle can and should be tossed in the trash by the courts or the next administration," says Matt Lee-Ashley, a senior fellow specializing in public lands and environmental policy at the Center for American Progress. 
The Bureau of Land Management (BLM), part of the federal government, announced the planned sale in a press release on Thursday. This news follows last month's call by the BLM asking oil companies to declare their interest for drilling and propose up to 32 plots covering 1.5 million acres in ANWR.
Will the lease sale stick? 
With Thursday's announcement, the Trump administration has accelerated the timeline of the lease sale to one of the earliest possible dates in an attempt to create a "fait accompli", which will be difficult for the Biden administration to reverse directly.
He now tries to create a situation that cannot be reversed easily.
The lease sale, however, will likely be challenged in courts where a number of lawsuits regarding other Arctic drilling activity are already pending. 
"This is something Trump has fought for through his time in office. He now tries to create a situation that cannot be reversed easily, in that licenses are granted", explained Senior Researcher Arild Moe at the Fridtjof Nansen Institute to High North News last month. 
At the time Moe pointed out that the reversibility of the decision will depend on how far along the process has come. The lease sale represents a significant step in the process and one that cannot be easily reversed.
Nonetheless, oil companies may be hard pressed to utilize any newly acquired leases during the Biden presidency as the federal government controls the regulatory process, including creating environmental regulations and granting the required drilling permits. 
Four years in the making
Over his four year term President Trump has long sought to undo restrictions on onshore and offshore drilling in Alaska put in place by his predecessor, President Obama. In 2017 President Trump started the process of opening offshore areas through an executive order just three months into his presidency. 
The order reversed an Arctic leasing ban Obama had signed weeks before leaving office in an attempt to prevent or at least delay future offshore drilling activity in the Arctic. Later in 2017 the U.S. Senate Energy Committee confirmed the opening of ANWR to drilling activity.
The lease sale was then sanctioned by the full U.S. Senate as part of the 2017 Tax Cuts and Jobs Act, mandating that leases comprising 400,000 acres had to be sold by the end of 2021, with an additional 400,000 acres by the end of 2024.
Public pressure and financing
At this point in time it remains unclear which and how many oil and gas companies have expressed interest in acquiring leases. Apart from political and regulatory hurdles, oil companies face growing public opposition to oil exploration in remote, environmentally-pristine locations. 
A number of companies, including France's Total, have publicly announced their opposition to Arctic oil exploration. Simply put, many large energy companies do not want to be associated with controversial projects, explains Moe. However, for smaller oil companies the equation may be different, where the commercial opportunities may outweigh the public backlash. 
"The reputational risk appears different for different actors. For instance, companies with petrol stations and big brands are more exposed to risking loss of reputation than those mainly selling to other companies," said Moe.
Financing future oil exploration in the Arctic also represents a growing hurdle. Last week Bank of America became the last major U.S. bank to unequivocally state that it will not finance oil and gas exploration in the Arctic.
The bank's decision came after the lender faced criticism from environmental groups, such as the Sierra Club, for being the only remaining major U.S. bank to not have ruled out supporting Arctic projects.
Earlier in 2020 other major banks including Goldman Sachs, JPMorgan Chase, Wells Fargo, and Citigroup had already made similar pledges.