Nordic NATO:

Joint Nordic support for Finland and Sweden in NATO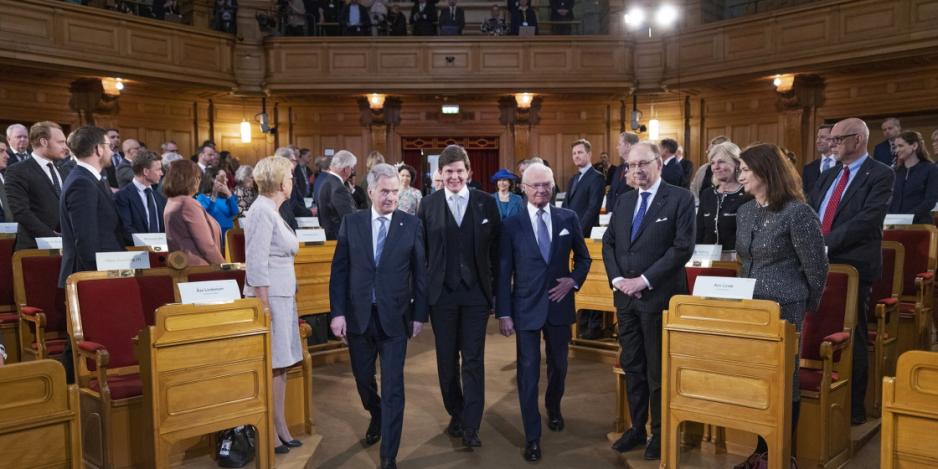 In a joint statement of support, the Prime Ministers of Denmark, Iceland and Norway welcome the decisions in Finland and Sweden to apply for NATO membership and emphasize that the Nordic neighbors share the values ​​and principles on which NATO is based.
"The security of Finland and Sweden is important for our security. Together with Denmark and Iceland, Norway is ready to assist with all necessary means if our Nordic neighbors are attacked before they formally become members of NATO", says Norwegian Prime Minister Jonas Gahr Støre (A) in a press release.
The Norwegian Prime Minister calls it at new timeline for Nordic cooperation;
"This insurance is a clear signal from us. We will do what we can to ensure a quick process, so that Norway can ratify Sweden and Finland as NATO members very quickly", says Støre.
Welcomes Finland and Sweden
The three Nordic member of the alliance says in the joint statement that they strongly welcome Finland and Sweden's decisions to apply for NATO membership:
"We note that the decisions by Finland and Sweden to apply for NATO membership are sovereign national decisions in line with Finland and Sweden's right to choose their own security arrangements. Finland and Sweden have the right to pursue a membership without any attempts of outside interference."
Both Finland and Sweden already meet the criteria for joining the defense alliance, and the existing Nordic members says that Finnish and Swedish NATO membership will contribute to collective defense and strengthen North Atlantic security.
Nordic defense coop
"We will further strengthen our Nordic defense cooperation. Our military forces work well together, and have trained together for many years. We greatly appreciate the significant contributions that Finland and Sweden have already made as partner countries in NATO", says Støre.
The Nordic countries also says that they will do their utmost to ensure a swift process:
"Their armed forces meet NATO standards and are interoperable with NATO forces. We highly appreciate the significant contributions that Finland and Sweden have made to NATO missions and operations."
In a press conference by Swedish Prime Minister Magdalena Andersson Monday, Swedens security during the application process was a consern. But Norway, Iceland and Denmark states that  Finland and Sweden's security is a matter of common concern to all.
"Should Finland or Sweden be victim of aggression on their territory before obtaining NATO membership, we will assist Finland and Sweden by all means necessary. We immediately initiate preparations in order to effectuate these security assurances. We will also further develop our defence cooperation with Finland and Sweden", the countries says in the statement.