Integrating Art with Northern Science and Technology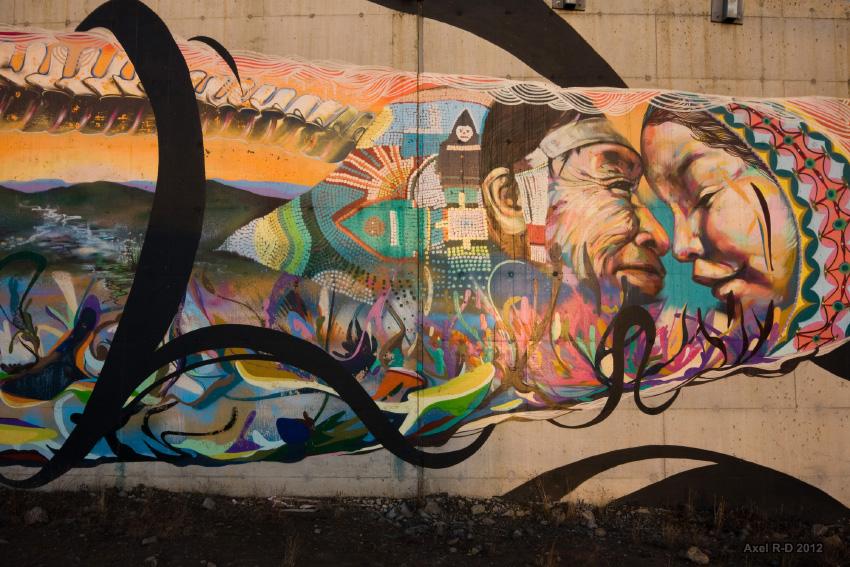 Art can make or break science projects. A solar energy project in Nunavut is making use of the creativity of local youth and Elders by incorporating art installations into a community solar project, in order to maximize involvement and acceptance within the community.

Art can make or break science projects. A solar energy project in Nunavut is making use of the creativity of local youth and Elders by incorporating art installations into a community solar project, in order to maximize involvement and acceptance within the community.

Through this initiative, they are endeavoring to unite traditional knowledge and cultural values with state-of-the-art renewable energy technology.


Youth excited about solar energy
When the Ikaarvik youth researchers met with Lawrence Keyte of Polar Knowledge Canada to discuss a potential solar installation on their community hall in the Canadian Arctic community of Pond Inlet, Nunavut, the youth were very excited to be involved with planning the first solar project in their community.
When discussing potential challenges, however, they expressed concern about the possibility of vandalism by kids throwing stones at the panels. This concern evolved into a conversation about how to foster community pride and a sense of ownership by including youth and Elders in the project.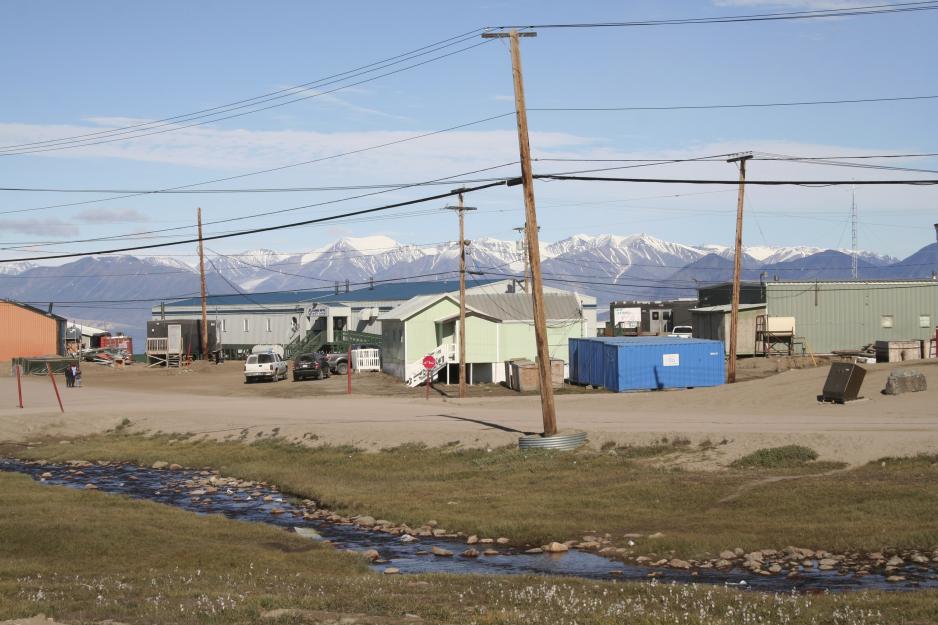 Community-driven art
With this in mind, the Ikaarvik youth came up with the novel idea of incorporating art installations, conceived and created by local artists, with the solar array. The art installations will celebrate Inuit knowledge of the sun and seasons, merging age-old knowledge with modern science.

Through this, the Pond Inlet project will not only provide clean power, but embody Inuit Qaujimajatuqangit (IQ) social values, in particular care for the environment and the community, as well as finding new and creative solutions to challenges.
At 73° north, the Attakalik Community Hall is Canada's northernmost community solar project. The innovative combination of solar power and art, funded by Polar Knowledge Canada, is scheduled to be installed in the fall of 2017. It is a spinoff of work that Ikaarvik youth did to set environmental research priorities for the community.

The engagement of local artists, youth and Elders is unique in the Canadian North for a clean technology project. From its inception the project was community-driven, with strong local involvement and sense of ownership.


The benefits of solar energy explained
One component of the project is an information campaign about solar energy. Through a partnership between the Hamlet of Pond Inlet, the Ikaarvik youth, and Nasivvik School, the benefits of renewable energy will be communicated throughout the community.

Part of this positive message, in addition to the environmental benefits of displacing diesel with clean energy, is that the savings from reduced energy costs will be directed into the community's social programs.


Incorporation of Indigenous culture
As part of his talk on Sustainable Energy Development in the Canadian Arctic, Lawrence Keyte presented the Pond Inlet solar project at the Arctic Science Summit Week (ASSW) in April, 2017.  He argued for a closer collaboration with artists in Arctic clean technology projects, and stressed the vital importance of aligning northern energy decisions with local cultural values.

He ended his talk with a quote from an Elder in Fort McPherson, Northwest Territories about the inclusion of traditional Indigenous knowledge:

"Anything that can be connected to our way of life, our culture, our tradition, would be really good because people will go back to having that pride, get back their self-esteem. When I see these projects that mean connection with our way of life, it makes me feel happy. It makes me feel that things can go on".


 Inspire people to act
Also combining art, science and environmental causes, the painter Georgia Rose Murray accompanied the scientific expedition to Svalbard hosted by the Czech Center of Polar Ecology in summer 2016. Her goal was to experience the Arctic, convey the role and tasks of science and ignite in people an urge to support environmental conservation in the Arctic. Murray's vision is "that by seeing my paintings, people will feel that they need to do what's possible to preserve this incredible Arctic landscape".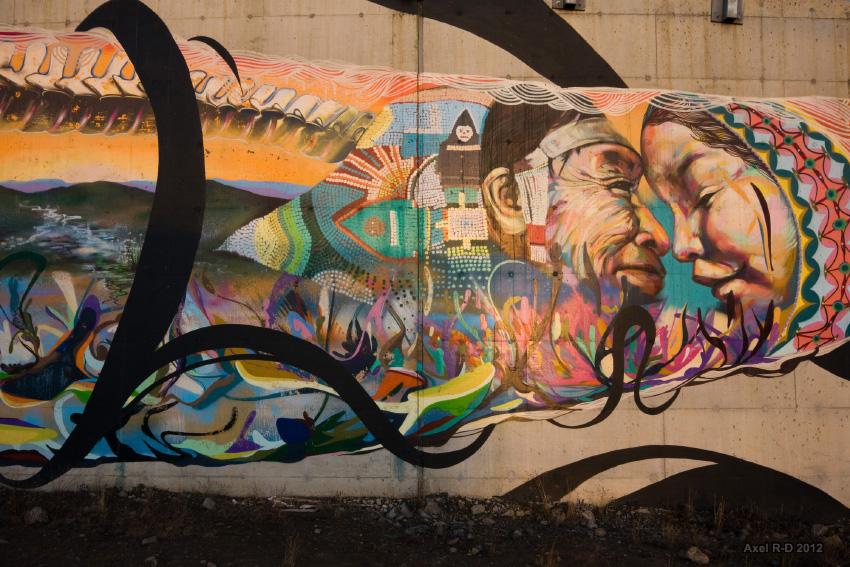 Artist "infiltrating" into the scientific community
However, while officially part of the expedition, Murray felt that as an artist, she had to infiltrate into the scientific community. She hopes that in the future, there will be more collaboration between science and art in order to create a "modern outcome".


Deep symbiosis between science and emotional art
"Your scientific facts inform paintings and emotional paintings enlighten your science.", Murray tells the scientists at the ASSW. "There is a deep symbiosis between science and emotional art: they can work together and are always linked, because both try to understand world".

She concluded her presentation with an appeal to "get the philosopher's stone to the Arctic by bringing golden enlightment through communication".


Art can be the voice of science
Artists can further endorse research by reaching out to their audience, which is more "connected" than the scientific one. Working collaboratively with artists can inform the methodology and processes of research projects, making the communication with the art world essential for researchers.
Providing a nuanced picture of the collaboration of art and science, Mike Moloney, who works on the project PoLAR Voices of the Arctic Institute of North America, contends that while there is a will in the artistic community to engage with science, scientists on their part have done a poor job of communicating the results of their work.


New collaborations develop
New artist-in-residence programs are regularly set up and develop the collaboration between science and art. This summer, artist Kerstin Heymach will bring her perspective to the table. She will accompany climate scientists on the ACLOUD expedition to Svalbard and focus on what it means to do science in the Arctic in order to challenge the image that people often have of scientists.