Iceland Blocks Russian Trawlers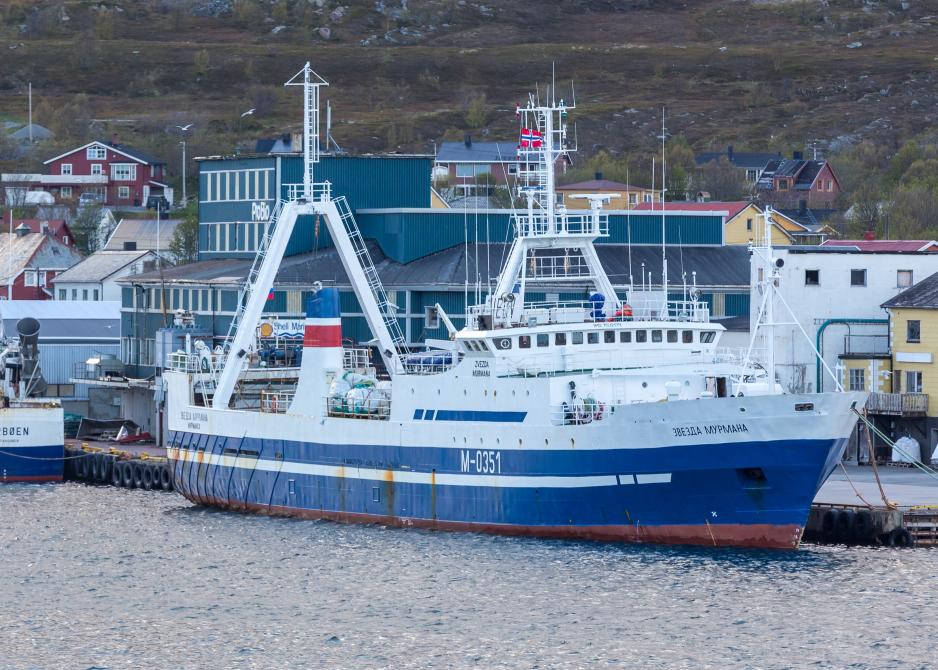 Iceland's Minister of Food, Agriculture and Fisheries Svandis Svavarsdottir has removed an exception from a law that has hitherto benefited Russian fish trawlers.
According to the Icelandic law on fish and fish processing on foreign vessels in Iceland's exclusive economic zone, foreign vessels are banned against entering Icelandic ports and receive services if the vessel catches or processes catch from commercial fish stocks not subject to an international agreement on which Iceland has signed.
The law thus prohibits foreign vessels from landing or reloading their catch in Icelandic ports if the fish caught comes from a shared fish stock.
Russian trawlers could previously benefit from an exemption from this law, however, that exemption has now been removed due to the Russian invasion of Ukraine.
Iceland's Fisheries Minister Svandis Svavarsdottir presented this to the cabinet on Wednesday.
According to the law, foreign vessels may not enter Icelandic ports or receive services if the vessels catch, or processes catch from shared fish stocks such on which Icelandic authorities have not agreed a particular catch. However, exemptions may be made, and Russian trawlers have had such an exemption since 1999.
"Facilitating other nation's catching of fish stocks that are not sustainably exploited is against Iceland's interests, so I have decided to withdraw this exemption. In addition, the Icelandic government is of the opinion that Russia's behavior makes upholding special rules for it an unfair practice", Svavarsdottir says in a press statement.
Large values added
Through revoking the exemption, Svavarsdottir prevents Russian trawlers fishing for red-fish on the Reykjanes Ridge from docking in Iceland. In a statement from the fish ministry, it says that revoking the exemption has been repeatedly up for debate in recent years, and that the exemption has now been revoked out of regard for Iceland's interests towards Russia following the invasion of Ukraine.
Russian vessels have paid port dues, landing fees and purchased various services in Iceland. The Hafnarfjodur Port Officer said to Icelandic broadcaster RUV last week that Russian trawlers have added value worth hundreds of millions of Icelandic kroner to Icelandic ports.
Iceland's Finance Minister Bjarni Benediktsson says to RUV that Iceland must accept that sanctions against Russia come with a price tag that is significantly higher following the Russian annexation of the Crimean Peninsula in 2014.
I not the least in doubt and am very pleased that there is broad agreement about doing more than we have done before.  
"The sanctions' effect on the overall economy will be limited, however, it will have significant effect on some fishery technology and service companies", the Fisheries Minister says.
The minister further says that Russian authorities will be formally notified of the change and that the Icelandic coast guard also will send a notification about this through an international warning system.
Consequences unclear
Following the countersanctions in 2015, Iceland's primary trade with Russia has been sales, design, installation, and maintenance of technology for the Russian fish industry. That has also come to a halt now.
It remains unclear what consequences the current war will have for Icelandic fish companies as not only sales to Russia and Ukraine are hit, but also sales to third countries who then sell products on to the same countries.
The effect will be about billions of kroner, argues Finance Minister Bjarni Benediktsson, who nevertheless says he is confident that the hard sanctions against Russia are justified.
"I not the least in doubt and am very pleased that there is broad agreement about doing more than we have done before. The government has often been criticized with arguments that what was done as a response to the annexation of the Crimea was too weak."
Removing vodka
The war in Ukraine also hits alcohol sales and the state liquor monopoly in Iceland, the Vinbudin, has removed some Russian vodka from its shelves.
"Following the Russian invasion of Ukraine, there have been voices demanding we remove Russian products from our sales. The state liquor monopolies in the Nordic countries have argued for a halt to the sales of Russian alcohol. In Iceland, the law does not permit such one-side decision and agreement from wholesalers in the private sector is required", the Vinbudin says in a statement.
On Monday, Nhja Vinbudin, the only Icelandic web-based alcohol shop withdrew all its Russian products.
"Russia's attack on Ukraine is a serious threat against European security. We stand in complete solidarity with our allies and closest partners, and we will take full part in the international sanctions issued immediately. Iceland reiterates its firm support of Ukraine and condemns the attack on Ukraine and its territorial integrity. We encourage Russia to immediately withdraw its military forces from Ukraine", Iceland's Foreign Minister Thordis Kolbrun Reykfjörd Gylfadottir says in a statement.
This article was originally published in Norwegian and has been translated by HNN's Elisabeth Bergquist.