Hope for Svalbard Mine: "A Great Job Has Been Done!"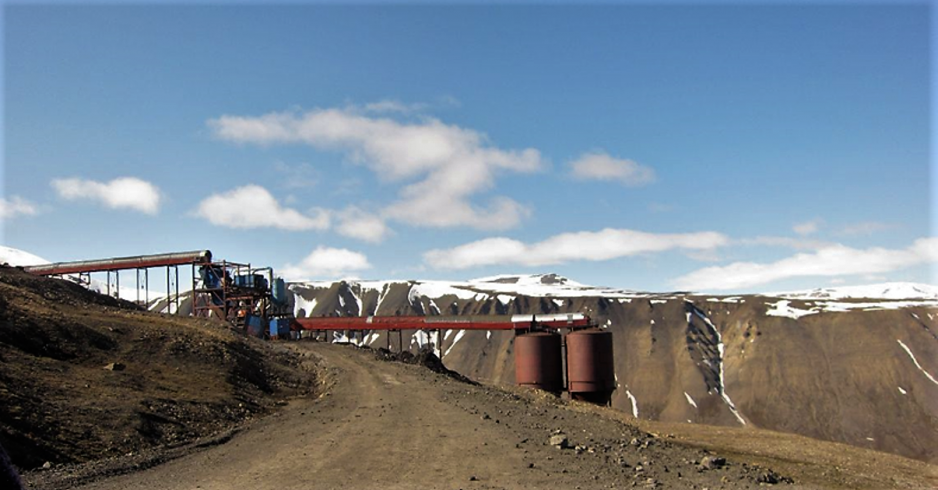 It is still not clear when mine 7 can be put in operation again; however, CEO of the coalmining company Store Norske praises the efforts that have been done so far in emptying the mine of water, saying the water is now under control.
On Sunday 26 July, a large influx of water was discovered during a routine inspection of mine 7 on Svalbard. Store Norske, the coalmining company, immediately initiated an extensive operation to bring the water out.
Mine 7 is the only active mine in Svalbard and supplies the Longyearbyen power plant with coal. Production halt was scheduled to last until 17 August, however, this has been prolonged for an indefinite period of time.
Jan Morten Ertsaas, CEO of Store Norske, said in a former interview with High North News that the company needs to have full overview over the situation and damages before they could say anything about future activity.
"We cannot exclude the option that the damages may be so extensive that restoring operations will be rendered impossible or irresponsible", Ertsaas said last week.
We are now controlling the water and are pumping down the level in the outer parts of the mine.  
However, the quick reaction and subsequent work to fight the situation has given results and the situation is now under control.
"A great job has been done in countering the water influx. Now we control it and are pumping down the levels in the outer parts of the mine. We have also conducted inspection in the inner parts", Ertsaas says to High North news.
"We see that the situation is better than we feared and even better than we dared hope for. Based on the fact that we now have surveyed the equipment, we are currently working to bring the mine back into operation as soon as possible", says the CEO.
However, it is still too soon to tell when mine 7 will be back in operation.
"The goal is nevertheless to empty the mine of water as quickly as possible, so that we can start cleaning up and fixing the equipment we know to be damaged following its being submerged", Ertsaas says in closing.
The unusual summer heat is expected to be the reason behind the unexpected water influx. Temperatures above 21 degrees Celsius are rare in Svalbard. The highest temperature ever recorded in Longyearbyen was 21.3 degrees C on 16 July, 1979. This record was beat last July, when 21.7 degrees C were recorded.
This article was originally published in Norwegian and has been translated by HNN's Elisabeth Bergquist.