Hilde and Sunniva Will Spend All Winter at a Small Cabin in the Middle of Nowhere on Svalbard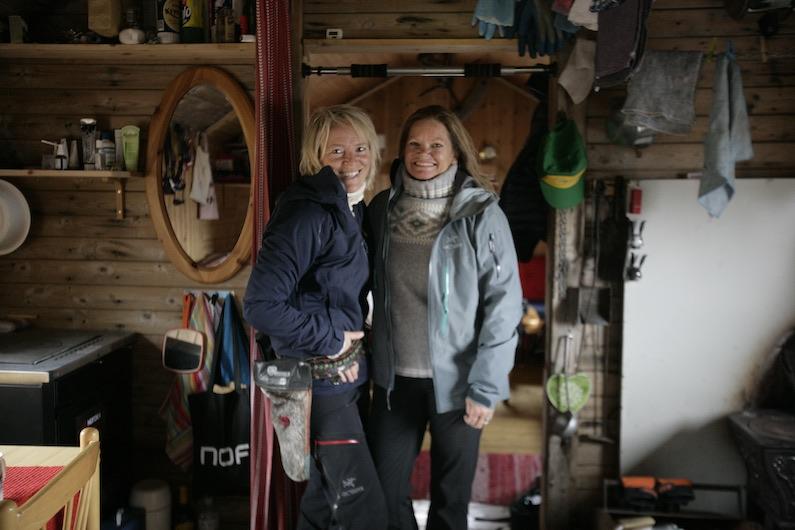 Hilde Fålun Strøm's lifelong dream is about to come true. Next Friday she and Sunniva Sørheim departs from Longyearbyen to over-winter on Svalbard.
For the past 18 months, Hilde Fålulm Strøm and Sunniva Sørby  have worked on planning the "Hearts in the ice" project. 
They will, as the first women ever – over-winter on Svalbard at a 20 square meters' trapper cabin from 1930 located 140 kilometers south of Longyearbyen.  
High North News told their story earlier this year. 
The two friends are leaving to start their 9 month over-wintering in just a week. 
In their blog, they reflect on the upcoming adventure: "The reality of a 9-month overwintering stay at Bamsebu has hit! The list of provisions seemed like a never ending project and so enormous that it was really hard to hit the send button to place the food order" 
Met a Polar bear on day one
They got dropped off at Bamsebu, the trapper cabin, on August 2nd for their two week prep trip.
"It was non-stop. Before we go on- we have to share that on Day #1 Sunniva saw her first Polar bear at Bamsebu. A large male that kept looking at us but then wandered off behind the ridge. It was our reminder that there are about 6 Bears that frequent our area and no trip outside is without a weapon for safety and a 360' check around the area. The first day was rich with wildlife; goose, blue foxes and over 2 dozen beluga in the bay. It was the best welcoming ever. And the weather was beautiful! Summer was still there" they reveal in the blog post. 
One might think they would be mosty alone out there in the middle of nowhere. However, on the first morning of the prep trip, they heard a knock on the door.  "It was one of many mornings (5 to be exact) where we had cruise ships with guests visit the area". 
They also had a visit from the M/S Spitsbergen with NRK (the Norwegian national broadcaster) filming for a Svalbard special that will come out Jan 31- Feb 8th called "Minutt for Minutt (Minute by minute). 
Sharing knowledge
The project will be their contribution in the fight for nature and the climate challenges the world is facing.
Together with a series of cooperation partners and sponsors, an important part of their wintering stay will be sharing experiences and knowledge they acquire through living completely isolated and in line with nature.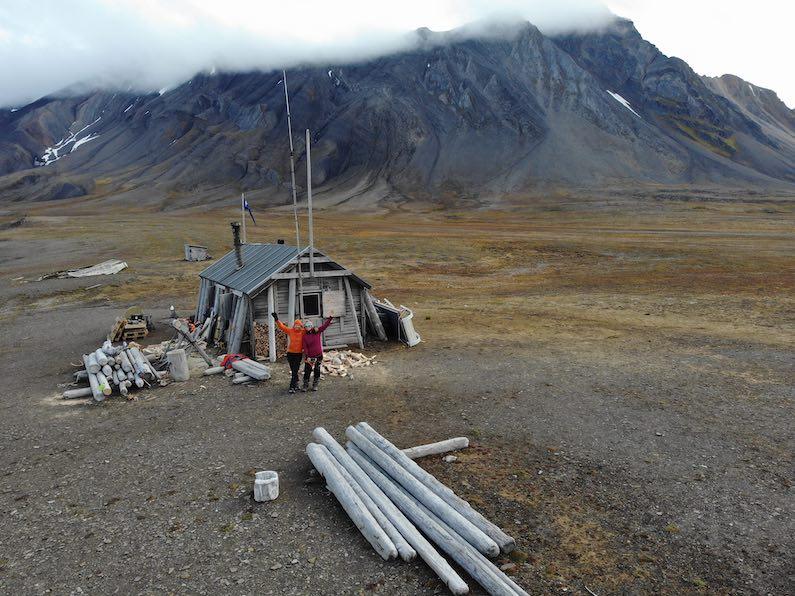 They are to do measuring for scientists, try out new and environmentally friendly technology, report on weather and ice conditions as well as supply information to NASA.
Nine months
Hilde Fålun Strøm and Sunniva Sørby will be away for nine months, from September 2019 to May 2020. And even though they are mostly happy about it, they are also a bit excited.
"Even though I feel fully capable of such a wintering trip, you are, of course, worried about things that may happen. And humble with regards to the forces of nature. And then comes seeing whether and how Sunniva and I will work together" they told High North News in May. 
Their official send-off voyage departs from Longyearbyen Sept 13th with special guests that include scientists, press, artists, explorers, guides, historians, researchers, sponsors, advisory board members, science partners, professional musicians, healers, shaman, filmmakers, friends and family.