Greenland and Faroe Islands Take Step Towards More Autonomy on Foreign Affairs and Defense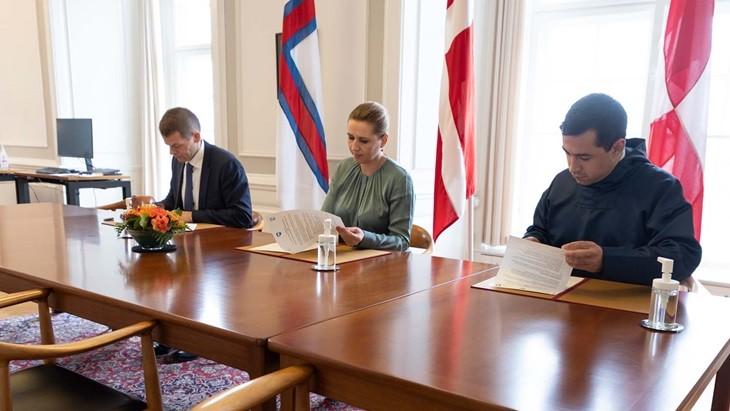 Greenland and the Faroe Islands took another step towards greater autonomy on foreign affairs and defense on Monday, signing the terms of reference with Denmark for the creation of a special contact committee.
Greenland's Prime Minister Múte B. Egede said the terms of reference were an important step to improving the partnership between the three governments, as reported by Radio Canada International.
"The establishment of the committee testifies to our common interest in strengthening cooperation across our countries," Egede said in a news release.
"Not least to deal with the diversity of the countries' own interests and common interests. At the same time, it will strengthen Greenland's active participation in international relations in the globalized world, and create more elbow room which I have high expectations for."
Greenland and the Faroe Islands are sovereign territories under the Kingdom of Denmark and have extensive self-government, but most foreign and security issues are handled by Copenhagen under the Realm of the Danish Crown.
The Faroe Islands' Prime Minister Bárður á Steig Nielsen says the terms signed Monday are another step towards a greater voice on Arctic affairs. 
"The North Atlantic and the Arctic are increasingly in the spotlight of security policy, and therefore the active participation of the Faroe Islands and Greenland is also of growing importance," he said.
"I'm sure it's going to benefit us all and I'm looking forward to getting started. I regard the new contact committee as a necessary modernization of the Commonwealth".