Norway, Sweden and Denmark Reinforce Defense Cooperation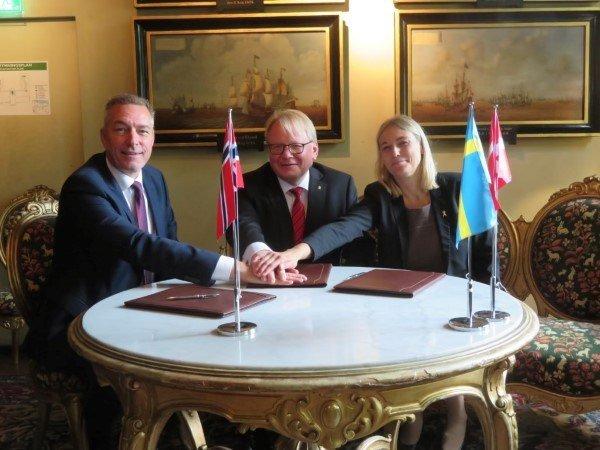 The Norwegian, Swedish, and Danish defense ministers have signed an agreement reinforcing operational planning cooperation between the three countries.
The agreement facilitates co-ordination of operations based in the southern Scandinavian areas. A steering committee will be established with representatives from the respective defense ministries, and military authorities will discuss how to coordinate relevant operative plans, according to a press release.
"A serious security crisis in the Nordic region would affect all the Nordic countries. We need to be prepared to act together, both in peace and in case such a situation were to emerge. Co-ordinating national operative plans will improve our cooperation capacity. This agreement is the starting point for a reinforced cooperation about operational planning between Norway, Sweden and Denmark. The purpose is to facility swift and efficient cooperation and interaction between the three countries", says Norwegian Defense Minister Frank Bakke-Jensen.
"This agreement complements existing collaboration with Sweden and Finland in the Barents region and supports the overall Nordic defense cooperation", says Bakke-Jensen. The Nordic defense cooperation is an important supplement to our NATO membership, and this is reflected in the agreement", Defense Minister Bakke-Jensen points out.
This article was originally published in Norwegian and has been translated by HNN's Elisabeth Bergquist.