Greenland allocates cod quotas three times larger than recommended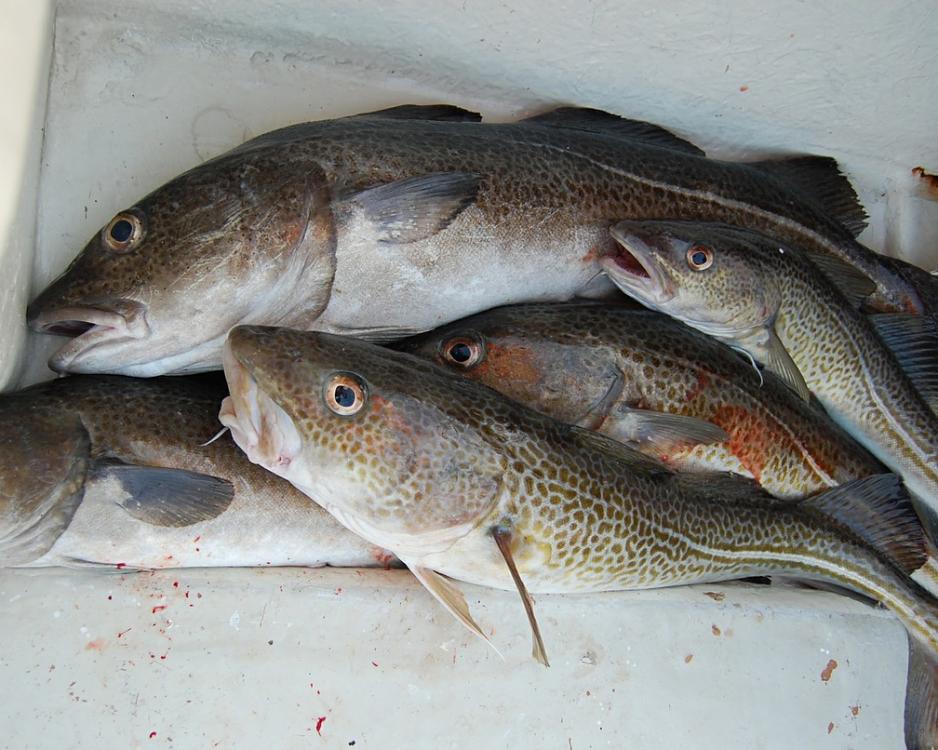 The Greenland Self-Rule authorities overruns research and allocate cod quotas that are three times the size recommended by scientists.
The Greenland Self-Rule authorities overruns research and allocate cod quotas that are three times the size recommended by scientists.
- But that's how the system is, says Department Manager Helle Siegstad of Greenland's Institute of Nature's Department of Fish and Shellfish (Pinngortitaleriffik).
Listens to the fishermen
The Self-Rule (Naalakkersuisut) Minister in charge of Fisheries and Catch, Hans Enoksen, says to the KNR broadcaster "the fishermen's experiences are more important than the scientists' recommendations", and he states that this year's cod quota will be 36,500 tons.
Recommends 12,000 tons
In comparison, the Greenland Institute of Research has recommended quotas of 12,000 tons – a third of what the Self-Rule authorities now permit.
The other major coalition partner of the government, Inuit Atagatigiit (IA) supports Hans Enoksens views on the quotas. The IA speaker on fisheries, Hans Aronsen, says to Sermitsiaq.ag that he thinks the extended quotas from 2016 should be continued this year, too.
That is the system
High North News has asked the scientist at Pinngortitaleriffik about a comment on the government's overrunning scientific advice; however, the Department Manager Helle Siegstad diplomatically declines such comment.
- We give our advice based on scientific research and collected data. We give the government this advice, and it is the government's job to shape the politics it wants to pursue. That is how the system works, and we have no comments regarding the decisions made by Naalakkersuisut, Siegstad says.
Important to listen
- My research demonstrates that there are good reasons for listening to the fishermen and their experience-based knowledge. Examples of this may be knowledge about spawning areas, bottom conditions, efficiency of various fishing tools etc.
This is the statement of the Norwegian researcher Maiken Bjørkan, who works at Nordlandsforskning (Nordland Research Institute) and took her PhD on the Norwegian "Reference fleet".
Useful knowledge
Bjørkan points out that she has not done her research on quotas, nor on Greenland, however, her work is on fishermen's knowledge in meeting scientific knowledge.
- On a general basis, I would argue that fishermen possess relevant and useful knowledge that the fisheries management bureaucracy can draw benefits from and which scientists are increasingly concerned with this and include fishermen. The reference fleet is a good example of just that, she says.
Consider critically
- It is also important to include the fishermen in order to ensure the advice they receive are legitimate, while at the same time it is also important to be critical, considering what one may have experience-based knowledge about.
After all, scientists base their advice on long time series that demonstrate trends over many years. Thus, there are good reasons for why scientific data are the main background for quotas, and not the fishermen's experiences, Maiken Bjørkan pinpoints.
Heard it all before
She points out that the interaction between experience-based knowledge and scientific models and measurements provide a mutual quality assurance from which everyone benefit, in particular the fish populations.
As for Hans Enoksens view that it is more important to listen to the fishermen's experiences rather than the scientists, Bjørkan says:
- I have heard this claim before, however, I think it must be the first time I hear it from a minister. I have interviewed quite a few fishermen in Norway, the EU and Mexico, and most of them are largely positive towards the scientists' advice and role, though they also have a strong desire for fishermen's experiences to be included in the equation.