Gasum to Build First Liquefied Biogas Filling Station in Finnish Lapland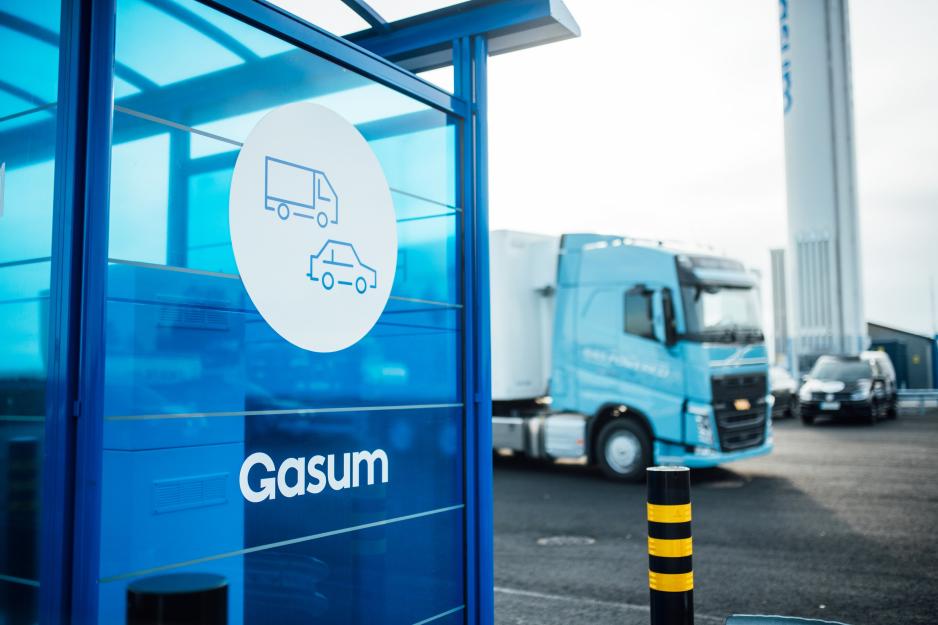 Gasum will build Europe's northernmost liquefied biogas filling station in the Northern Finnish city of Keminmaa.
The energy company Gasum has started building a new gas filling station in the Northern Finnish city of Keminmaa.
The Keminmaa station will be the first gas filling station in Finnish Lapland, Gasum's northernmost filling station and also Europe's northernmost filling station for liquefied biogas (LBG), writes the company in a press release.
The Keminmaa station will provide both liquefied and compressed biogas, thereby serving heavy-duty transport and passenger car drivers.
The station is located in the new Rajakangas industrial park on the E8 Oulu-Tornio road in the immediate vicinity of the Rovaniemi junction and will be able to serve traffic on this stretch and toward Sweden.
Ventures further north
Gasum recently opened its second northernmost station in Luleå, Sweden. When the Keminmaa station is finished, it will be Gasum's northernmost gas-filling station.
However, the aim of the company is to improve the offer in Lapland further.
"Gasum aims to expand its filling station network even further northward and enable transport with biogas and gas motoring in Lapland. The Keminmaa station will serve long-haul transport in the north and enable growing numbers of logistics providers to switch to biogas-powered transport," says Juho Kurra, Head of Business, Traffic Finland at Gasum.
Logistics and transport companies play a key role in cutting Finland's road traffic emissions, writes the company. Biogas is a cost-effective fuel for heavy-duty transport and an effective way for logistics companies to cut emissions today.
Biogas already now accounts for almost all the gas sold by Gasum as a transport fuel for all vehicle segments in Finland. Gasum's strategic goal is to bring seven TWh of renewable biogas yearly to market by 2027. This would mean annual savings of 1.8 million tonnes in carbon dioxide emissions for Gasum's customers.
The construction work will last for about six months and the station is expected to be open for customers by the end of this year.
Ventures in Northern Norway
In Northern Norway, the companies Rå Biopark and Barents NaturGass recently signed a letter of intent on the sale and distribution of biogas. 
Rå Biopark is the largest environmental cooperation in Northern Norway. Over 60 000 tonnes of organic waste, such as food waste, sludge, and fish waste, from households and businesses from 41 municipalities will be converted into around five million liters of biogas in a new factory in Skibotn, Northern Norway. Barents NaturGass will sell all the biogas to be produced in the factory.
Barents NaturGass annually sends out 2000 truckloads of natural gas from Melkøya to various destinations at the Cap of the North. The company delivers energy to 5000 workplaces, including several ferry connections. In the Rå Biopark agreement, there will be cooperation on the development of a network of filling stations in Northern Norway.
Biogas creates energy from waste that would otherwise go to waste and is considered a renewable resource. The gas can replace diesel in trucks and boats and heating oil in the industry.
This article was originally published in Norwegian and has been translated by Birgitte Annie Molid Martinussen.