Food production during the Corona crisis: Awareness of worldwide resource planning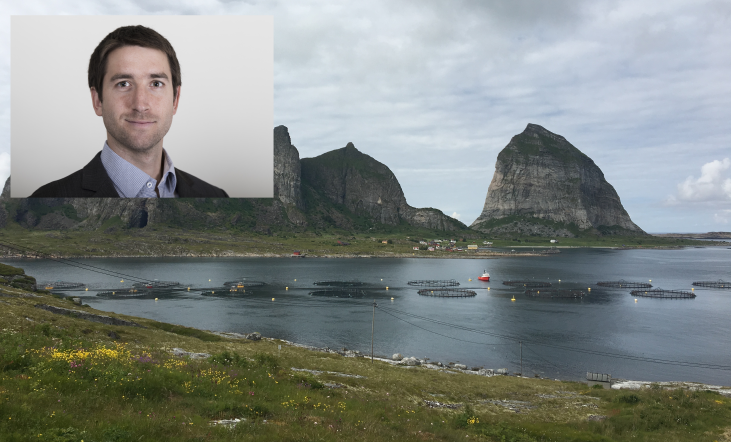 The ongoing corona crisis has shown us how many processes are involved in the logistics of getting what we need to the grocery stores here in Norway, writes PhD scholar Johannes Schmied.
In order to keep these processes up, Norway has among others simplified the procedures for temporarily permitted workers to support logistics and farming. It has been mentioned that the degree of self-sufficiency in some food products is low in Norway and the Arctic, and that the corona crisis is a chance to increase self-sufficiency. (see, for example, the article on "Food Security in the Arctic before and after COVID-19" by Alexandra Middleton on April 6th in High North News). While some of the capacity and discussions around food security are known to all citizens, Norway has also set up a food preparedness council which has established stores with capacities kept secret.
I believe, the corona crisis provides an opportunity to gain an even greater awareness of which countries the food we eat comes from and how these countries experience the crisis. In cases where they have problems with certain processes, we can help them maintain productivity. The world has become so globalized that countries such as Norway are likely to benefit greatly from mapping these processes. But what can Norway and other countries do? At this time, in my view, there are two main measures that the global market should prioritize in the coming weeks.
Consider how best to support all processes in the global food supply chain and prioritize related businesses.
All countries worldwide need to be able to keep up their food production in a few months, half a year, next year, and in the longer term.
Some farmers and food producers struggle with problems such as illness, logistics issues, and bankruptcy, and may be forced to produce less intensively, and probably less effectively. In the meantime, there may be a need for considerable emphasis on supporting processes such as breeding, planning, leasing, re-ordering, sowing, maintenance work, and storage.
The corona crisis provides an opportunity to gain an even greater awareness of which countries the food we eat comes from and how these countries experience the crisis.
I want to provide some examples. In some countries, dairy companies have asked milk farmers to supply less milk, as demand has fallen in the short term. Some farmers cannot store excess milk. The farmers have also been unable to sell on newborn calves and may have trouble purchasing feed for them in the meantime. Additionally, some intermediate depots are full due to temporary drops in demand and there have been cases where large quantities of food had to be discarded. This included stock items such as stored potato stock. Will these products be missing in the future?
Why production downtime must be avoided and how to implement prevention measures at different levels.
Local food production: There are many part-time farmers in Europe and elsewhere in the world. It should be determined what impact the corona crisis is having on them.
Self-production and local production: Do individuals or locals grow more food themselves (for example in Nordland, Norway, Europe, all over the world), and is this significant for the food chain? Can they do this just as effectively as in other areas? Do they take necessary resources from commercial farmers elsewhere (e.g., plant seeds, fertilizers, equipment)?
Regional and state-level hamstring: A state-driven hamstring at the regional and national levels is very likely. One must expect that other economies will no longer want or be able to supply food as previously planned, but will instead use it for their own national reserves. This is especially true for regions and countries where production may have changed or has always been low. A well-known sign of similar processes in another product group is ordered infection control equipment which was held back and not shipped from some countries. That is why I argue that local and national plans should be established, as should a European approach and even a global plan, that take this into account.
Supporting national production without jeopardizing international food chains: Because of the aforementioned processes, I think that a transition to domestic production must be carried out with absolute caution. As a country begins to focus more on its own production rather than imports and exports, many follow. It will be difficult to predict what this will do to global food supply in one, two, or more years. It must be investigated whether the resources used for domestic production (for example, more fish farming and meat production in Norway) take up space and resources for other necessary production (both domestically and abroad). Can worldwide food supply be as efficient, if everyone shifts to local production?
I admit that it feels safe in terms of food supply to live in Norway, especially because of the large reserves of fish in Norwegian waters. However, it would feel even safer if at the local, national, and international levels, this opportunity to map the world's food production and the processes behind it was seized. Major food producing countries such as Italy and Spain and other global food exporters in Africa and America are facing major challenges as a result of the corona outbreak. What are these challenges doing to their food production? It is important to become better acquainted with the processes I have outlined above. I would call that an essential part of global solidarity.