Newsletter:

Extensive Exercises in the North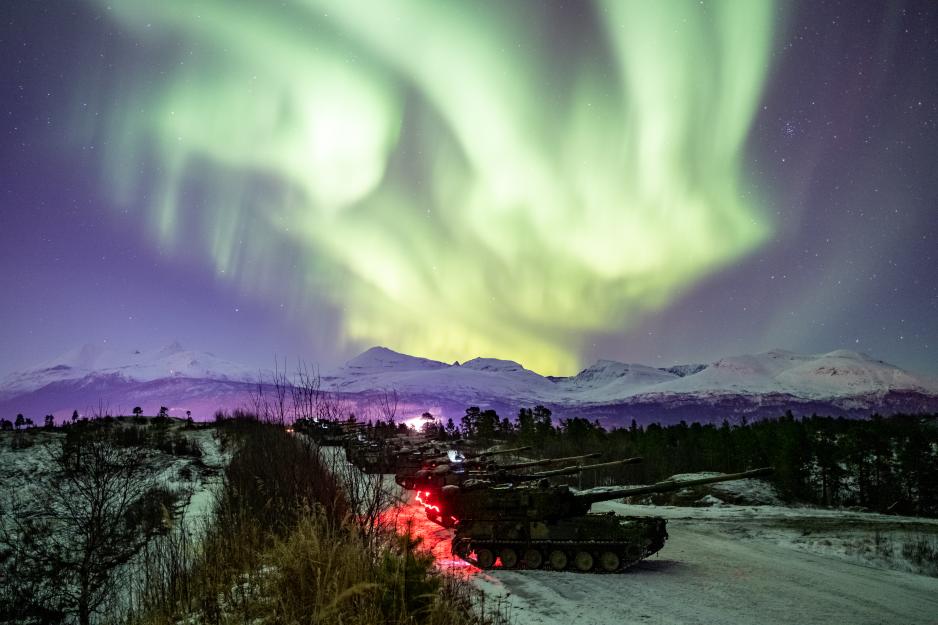 Dear reader; Russia's war continues to dominate the news and the military exercises are not diminishing. We also see that an increasing number of cooperations with Russia are falling apart. Still, life goes on in the High North when it comes to both culture and science.
This autumn's most extensive exercises for land and naval forces are being carried out in Northern Norway, Eastern Finland, and the Gulf of Finland. 
During a three-month-long deployment, a US Coast Guard Cutter has patrolled the maritime boundary line between the US and Russia, as well as U.S.-Canadian MBL in the Arctic Ocean. As more ships and people move into the region, the Coast Guard will be present, says Coast Guard Captain. 
What happened?

 
The news still mainly revolves around Russia. On the 24th of February, Vladimir Putin surprised the whole world by invading Ukraine. Since then, we have asked ourselves: How could this happen?
Documentary filmmaker Vitalij Manskij may shed light on the issue. He is one of Russia's best-known documentary filmmakers, and on Sunday he is in Bodø, Northern Norway to show his film portraying how Vladimir Putin became president.
Yet another organisation closes down in Russia.
Bellona was active in Russia for more than 30 years. Now those activities have ceased, and Bellona has established a new office in Lithuania, where Bellona's experts, relocated from Russia, will continue their work. 
Live lava and dance

 
The capital of Iceland, Reykjavìk, has not experienced lava flows since the Elliðaárdalur lava field was formed some 4800 years ago. But now visitors of all ages can enjoy red-hot molten lava in a safe environment by visiting the Lava Show's new experience. 
 And there is always room for dance; 
Recently, an international dance festival took place in Reykjavìk, that seeks to challenge established ideas of how dance and dancing bodies are supposed to look and which voices are allowed to be heard. 
Feel free to share the newsletter with other interested parties. And let us know what you would like to read about at hinn@nord.no
On behalf of the editorial staff, I wish you a great Advent weekend, 
Trine Jonassen, News Editor 
This newsletter has been translated by Birgitte Annie Molid Martinussen.