Equinor to Invest $1.3bn in Hammerfest LNG To Strengthen Norway's Position as Largest Gas Supplier to Europe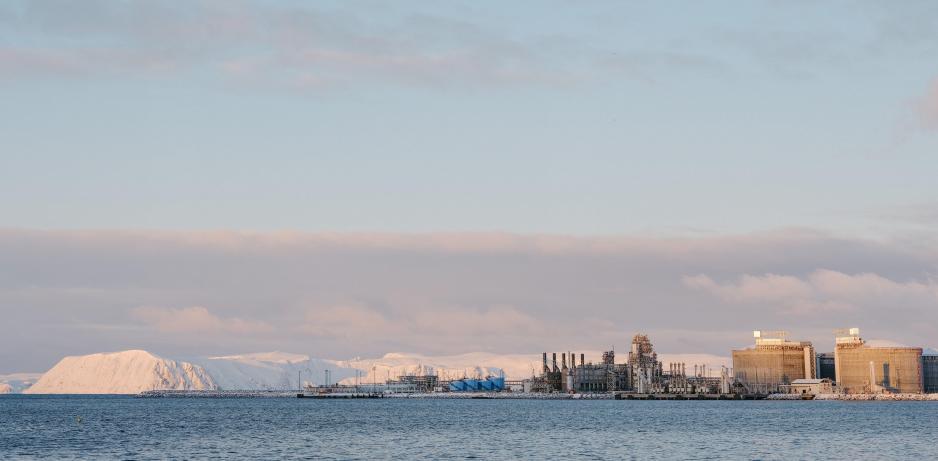 With additional investments at Europe's only LNG production plant Norway aims to extend peak production into the 2050s cementing its position as a key LNG supplier to Europe.
Norway's Equinor and its minority partners in Snøhvit announced that they will invest NOK 13.2bn to upgrade the Hammerfest LNG plant at Melkøya.
The upgrades aim at extending plateau production of the facility, of crucial importance at a time where Norway has surpassed Russia as Europe's largest natural gas supplier. 
"Snøhvit Future will strengthen Norway's position as a reliable and long-term supplier of LNG to Europe," explained Geir Tungesvik, Equinor's executive vice president for Projects, Drilling & Procurement.
"The project will secure long-term operations and gas exports from Melkøya towards 2050." 
Similar sentiments were voiced by Norway's Minister of Petroleum and Energy, Terjee Aasland.
"These investments, which allow us to utilize the capacity at Hammerfest LNG for decades to come, are key to ensuring Norway remains a long-term, predictable supplier.".
The upgrades come at a time where the position of Hammerfest specifically and Norway broadly as a key energy provider to Europe has become front and center.
LNG deliveries from Hammerfest total around 4.3m tons per year, sufficient to supply the energy needs of 6.5m European households.
Norway's share of natural gas deliveries, both pipeline gas and LNG, to Europe accounts for 25 percent of the continent's gas needs, making the country the single largest supplier.
Norway now key natural gas supplier
In 2022, Norway's share of EU gas imports rose from around 20 percent to 25 percent surpassing Russia at the top spot. Europe's largest consumer of natural gas, Germany, receives more than 30 percent of its gas needs from Norway.
For the United Kingdom, Norway's share sits even higher, forecasted to grow from 41 percent to 50 percent in 2022.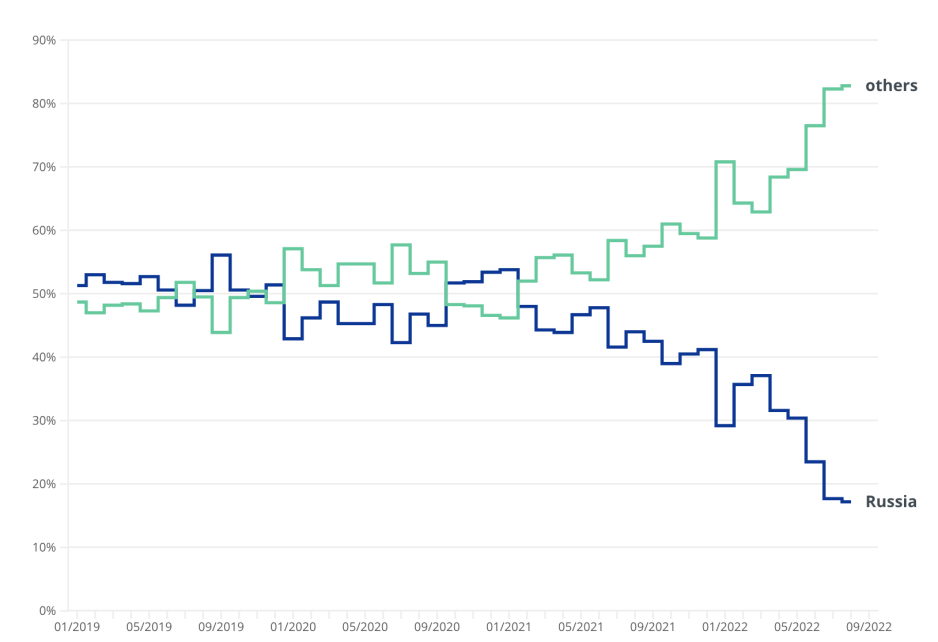 Hammerfest, Europe's only large-scale LNG production plant, sends on average six shipments per month to the market.
The facility had been offline since a fire damaged the plant in September 2020. After lengthy repairs it reopened in early June 2022, fortuitously coinciding with declining supply from Russia following the invasion of Ukraine. 
While deliveries from Hammerfest had previously reached far-off markets outside of Europe, including Argentina and Brazil as well as China, India and Japan, deliveries are now almost exclusively destined for Europe – highlighting the precarious supply situation on the continent.
Data show that since the restart in June, only a single delivery was destined outside of Europe, with more than 35 shipments to Europe. 
Reducing emissions
Additionally, investments are aimed at reducing greenhouse gas emissions from Hammerfest LNG by converting existing gas turbine generators to onshore electricity operation by constructing a 420kV power line.
"Electrification will allow us to deliver this gas with close to zero greenhouse gas emissions from production," continued Tungesvik of Equinor. 
The switch from locally produced electricity via gas turbines to external power supply is estimated to reduce CO2 emissions by 850,000 tons per year.
In addition to Equinor, which holds 36.79 percent in the project, French company TotalEnergies is a major investor with 18.4 percent. The company has pursued stakes in various LNG projects in the Arctic, including Novatek's Yamal LNG and Arctic LNG 2.
The latter of which TotalEnergies exited following western sanctions against the Russian energy sector.