Editorial: Too little sex – too much work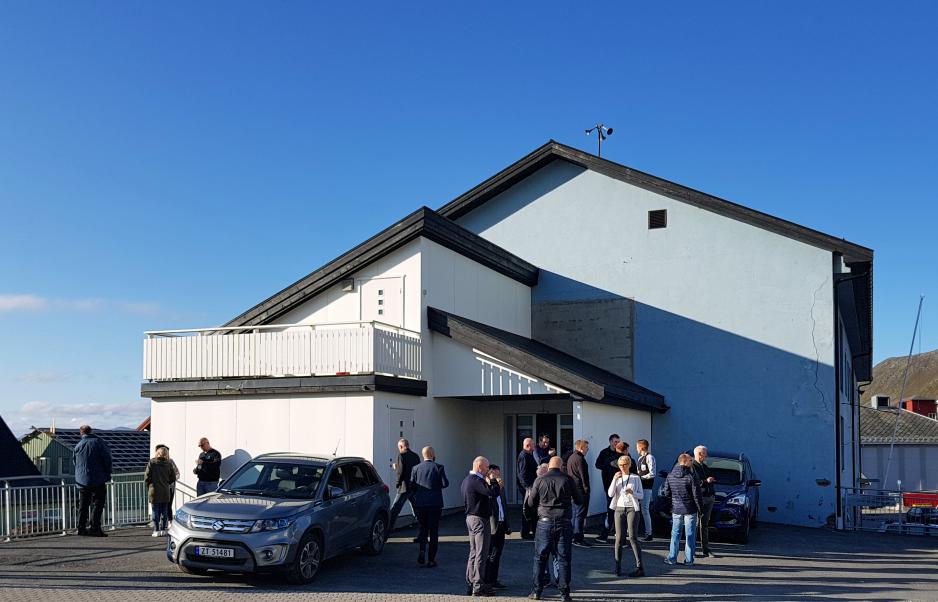 I stroll around the Honningsvåg harbor and look for answers to how demanding it might be to be a northerner. We are applauded by our political leaders. Our economy flourishes. Statistics, however, blows a fierce wind into our faces – a stern warning of the long-term outlooks we face.

I stroll around the Honningsvåg harbor and look for answers to how demanding it might be to be a northerner. We are applauded by our political leaders. Our economy flourishes. Statistics, however, blows a fierce wind into our faces – a stern warning of the long-term outlooks we face.
The political vision for Northern Norway is like a train about to derail because there is a sudden end to the tracks. The train driver accelerates the speed along a track that has not been laid.
It is somewhat random that Honningsvåg happens to be the scene of this dystopic philosophy. The town has fostered remarkable Norwegian politicians, laureled writers, filmmakers and bishops. It was awarded the summer town of the year award by a popular radio travel program and more than anything else, it is a key fish landing port. A few years ago it was also chosen to be a landing base for oil and gas from the Barents Sea.


The old gym hall
My own depressed mood is not due to Honningsvåg in and of itself, this just happens to be where I'm at right now. The Norwegian Coastal Administration, a national security belt, does a tremendous and assertive job and has asked me to take stock of the High North.
In the old gym hall, a 1950s symbol of the will to rebuild Finnmark following the devastation of the county at the end of WW2, some 150 people are getting ready for the two-day conference on Coast and Ports.
Perhaps it is the simple architecture of the old Gym Hall, a matter-of-factly will to dig Northern Norway out of the ashes from the war as fast as possible, that sets the tone of the day. That illustrates the gap between today's visions and realities.
Prime Minister Erna Solberg has told us that "growth in Northern Norway is higher than in the rest of the country" and that "the government [will] strengthen its accumulated efforts in the High North for Northern Norway to become one of the most creative and sustainable regions".
That is very good. And very right.
Foreign Minister Børge Brende has said that this shall happen through "creating a sustainable business development based on the region's own knowledge, expertise and resources".
That makes it even better.
The opposition, lead by former Foreign Minister Jonas Gahr Støre, said during the election campaign that Labour wants to invest even more in northern Norway.
Thus, everything should be set for happy majors rather than low minors
The signs are all too clear
However, there is this resistant reality that I keep revealing whenever I sit down with a calculator, trying to calculate the future of Northern Norway.
The beloved North Norwegian songwriter Halvdan Sivertsen in one of his most beloved tunes sings of "when the signs become all too clear".
I will steal his words, because the signs are clear even today. The population growth of the past few years has come to a halt, and will probably reverse into decline in the coming years.
This happens while among others Sparebank1 says in its business barometer that the region will need 25,000 new employees in 2030 in order to secure economic growth. In other words, we will need 260,000 new employees in the next 12-13 years.
Today, there are 485,000 inhabitants in Northern Norway. By 2030 some 40 % of us, or nearly 200,000 will be pensioners.
If we subtract youth under the age of 16 and net out-migration of young people of working age, we are nearing a figure for the future work force, given that the number of inhabitants remains the same. Which is statistically likely.
The calculation shows that we will only have 160,000 employees by 2030.
Not 260,000.
Which means 100,000 fewer than we need.
The gap between the visions and the reality is gigantic.
Statistical predictions are not a blueprint, they constitute a qualified guess. Nevertheless, the trend is clear:
Young people move south, and those who remain up north spend their time doing other things than providing refill to the new generations.


Immigrants also leaving
The continuous domestic bickering about immigration has been so massive that even immigrants, who for a long time have contributed to population growth in the High North, are fleeing the region. This will be felt above all in the health sector, where the need for laborers increases dramatically in the time up to 2030.
Nordkapp municipality, where Honningsvåg lies, has 3,272 inhabitants – approximately the same number as 15 years ago. 517 of these have immigrant background. Last time the municipality saw population growth was in 2006.
Students move south despite two excellent universities. For a young person from Kirkenes, air fares makes it a lot cheaper to study in Oslo than in e.g. Bodø.
To use a familiar allegory; studying in Oslo is more than 300 pints of beer cheaper in Oslo than in Bodø.
Even the pensioners, who may puff up statistics, have started moving south.
I leave the Gym Hall in Honningsvåg behind me, wander towards a somewhat worn Scandic Hotel and find my way to the airport in a cab.
The measures we need to take in order to lift his region into the future as the nations' "most creative and sustainable region" are demanding, and right now they are even out of sight.
The air steward asks me to fasten my seat belt before the Widerøe plane accelerates intensely along the beautiful landing strip in Honningsvåg.
I trust the Widerøe pilots and cling to the hope that Erna, Børge and Jonas will add power to their visions of this region.
If they don't, we will all need seatbelts around here.
Perhaps we should ditch some of the High North conferences and rather stay home trying to contribute to a sustainable (sic) population development.


Have a great weekend!

This text originally appeared in Norwegian and has been translated by HNN's Elisabeth Bergquist.