Editorial comment: Journalism without borders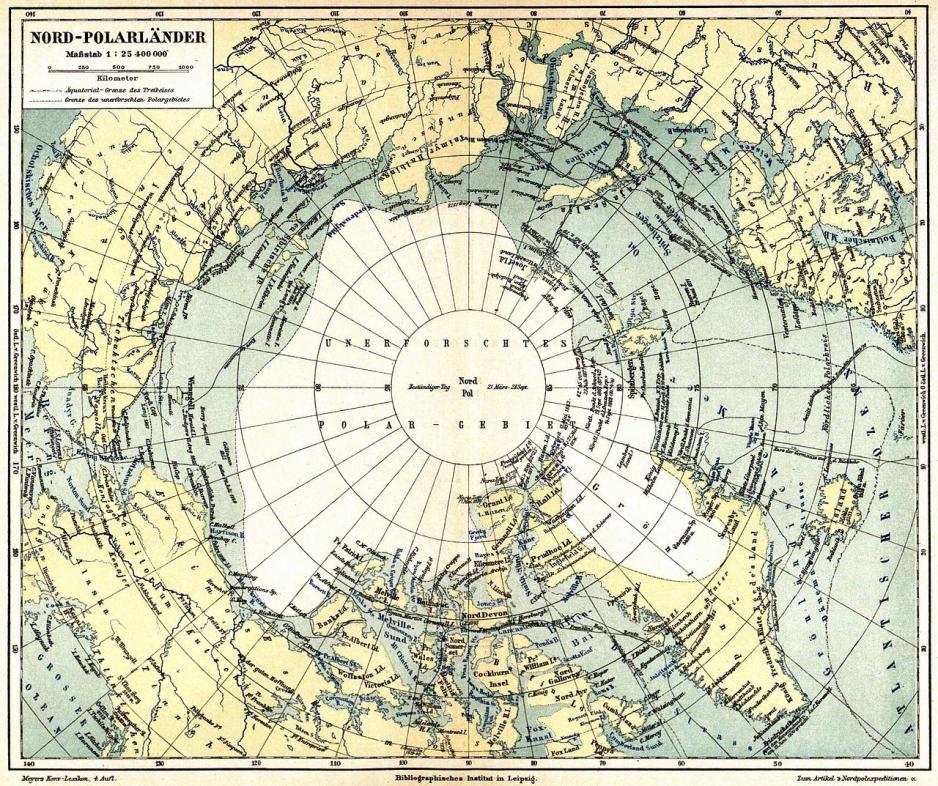 When closed borders, protectionism and sanctions characterize the international image, when trade deals are replaced by trade wars, and when border controllers are told to sort travelers according to their religion, saying something about the borderless journalism may be in its place.
Les på norsk

When closed borders, protectionism and sanctions characterize the international image, when trade deals are replaced by trade wars, and when border controllers are told to sort travelers according to their religion, saying something about the borderless journalism may be in its place.
It is Friday, a day for reflection and afterthought.
The editorial staff of High North News is at work literally 24 hours a day. We are, because the journalists that provide you with news from the High North every day are spread out across most of the Arctic. The main editorial staff is located in Bodø, Norway, while nine correspondents in other time zones provide a continual production of news, comments and analysis. In addition, we have 20-something regular commentators who each possess a unique knowledge about the Arctic and the High North.
Breaking boundaries
This week it has been particularly exciting to run this little online publishing site from precisely Bodø.
Exciting, because the city of Bodø has managed to convince the government that it is worth investing in a new airport, which in turn will give a new city. Seen from our publishing point of view, nevertheless, the most impressive feat of this project is the international attention and interest it has generated.
The composition of the new town concept started locally, but grew into importance through growing way beyond the boundaries of our town. Major international companies knock almost daily on the doors of those who tirelessly promote and work out the details of this nearly surreal idea, an idea created in stark contrast to the introvert description of the world with which I started this piece.
The concept does not only challenge the somewhat construed battle between the two major cities in this part of the country and the current battle of the national regional reform. It also challenges the conventional plan work processes that have marred North Norwegian city development for a long time.
It is liberating.
And journalism that knows no boundaries, without further comparison, is all about breaking away from the conventional. About having a solid base in the local, in order to reach out on the international High North arena from there.
Lately, we have spent much time and place on the relationship between Norway and Russia. It is natural, both from a geopolitical and security political view - as well as from a trade point of view - to spend time on our Eastern neighbor.
The Fear of Another Cold War
It started off with a larger series about The New North. Drawing on our entire network of journalists we asked the question about whether we were heading on towards a new cold war.
The answer we got was a loud and resounding 'no', almost whoever we asked – and we asked many.
Last fall we traveled to the USA in order to meet American colleagues, thinktanks and politicians. The goals was, as the goal of High North News is, to tell a story about our Arctic to a nation that believes that the Arctic is all about the ice and cold. To us, it was also about understanding a people where the majority doesn't know that the USA is an Arctic nation.
A few weeks ago I was in Kirkenes, Norway. The visit there happened at the same time as our relationship with Russia was taken down one notch, again. Foreign Minister Børge Brende ascended the lectern in Kirkenes only days after the revelation of alleged Russian attempts at breaking in to among others the Labor Party's internal email servers. It happened while the intelligence services warned against an intensified cyber war.
Børge Brende could have chosen to appear in Kirkenes with a condemning attitude towards Russia.
He did not.
The Foreign Minister pointed out an unacceptable breach of Public International Law in Ukraine, yet used the biggest part of his speech to encourage inhabitants in the North to continue and improve the good cooperation that exists with Russia.
An Ambassador with a view
In the middle of the heated situation following the alleged hacking of Norwegian servers and a warning about the danger of an intensified cyber war, we chose to ask the Russian Ambassador to Norway, Teimuraz O. Ramishvili, about an interview.
The interview resulted in a series of articles about everything from the world's security policy situation as seen from Russia to a longer interview about trade between Norway and Russia.
The reactions from the Norwegian side have varied.
While the Norwegian Foreign Ministry declined commenting on Ramishvili's claims and analysis, both Fisheries Minister Per Sandberg and Chairman of the Board of the Norwegian-Russian Chamber of Commerce, Liv Monica Stubholt, have spoken in favor of increased trade with Russia in interviews.
They both do it while respecting the ongoing sanctions regime.
Yet at the same time they both, just like the Russian Ambassador, argue that Norway and Russia must find new, non-sanctioned arenas in which they could cooperate.
Through journalism, opinions meet in an arena of conflict.
The answers we receive to our questions are on the offence, though some criticize us for also giving voice to Russia's view in the ongoing conflict.
Gagging fails
In the west, one of our correspondents – Berit Enge in Washington D.C. – could report yesterday of a scientists' riot against president Donald Trump. The riot comes because the scientists, just like many newspaper and TV newsrooms feel that the newly elected president is trying to gag them. The attempt will, of course, not succeed – neither journalism nor science can be gagged, but this goes to prove the pressure we are all under for the time being.
I wrote in the introduction that it is Friday and time for reflection.
One such reflection is about the wondrous thing of being able to sit in Northern Norway and serve news to the "whole" world. Together with the Independent Barents Observer, High North News is alone in doing that.
We serve news from a Norwegian point of view.
An Arctic point of view.
At the same time we try to give our readers insight into how the other seven Arctic states are thinking, how the EU is thinking, and how all the national and international organs and institutions that care about the High North are thinking.
For a long time we have published our news and analysis in both Norwegian and English.
Boundless outreach
That provides us with a boundless reach.
We have a formalized cooperation with a series of international newspapers, which enables us to be found on news platforms other than our own every day of the week.
Our analyze tools show us on a random day that we have readers in 107 countries.
As an online newspaper, we are also translated and published beyond our control. That is good. We want to be read, including by those who do not understand Norwegian or English.
Not too long ago, we published a long interview with Robert Mood. The interview was made following a longer conversation with former Lieutanant General Robert Mood on stage in Stormen Library in Bodø, Norway, before a full audience.
I found the interview in a Russian online newspaper the other day, translated into Russian. Relatively correctly translated, I should add.
If we are to believe the statistics system of that newspaper, 170,000 Russians had read it.
In just a little while, Vladimir Putin organises a conference in Arkhangelsk, Russia, called "The Arctic – Territory of Dialogue".
Børge Brende has said he will attend. The chances are great, though it has not been formally confirmed yet, that Brende will meet Russia's Foreign Minister Sergej Lavrov av this event.
If so, that will be the first time in three years that a Norwegian and a Russian Foreign Minister meet.
High North News will, of course, also be present to report from the conference.
We are there because we fully and firmly believe that boundless journalism is an excellent tool against protectionism and closed borders, against religious and political persecution.

Journalism and dialogue.

Have a great weekend!