COVID-19 in the Arctic: Nunavut wrangles with the virus for the first time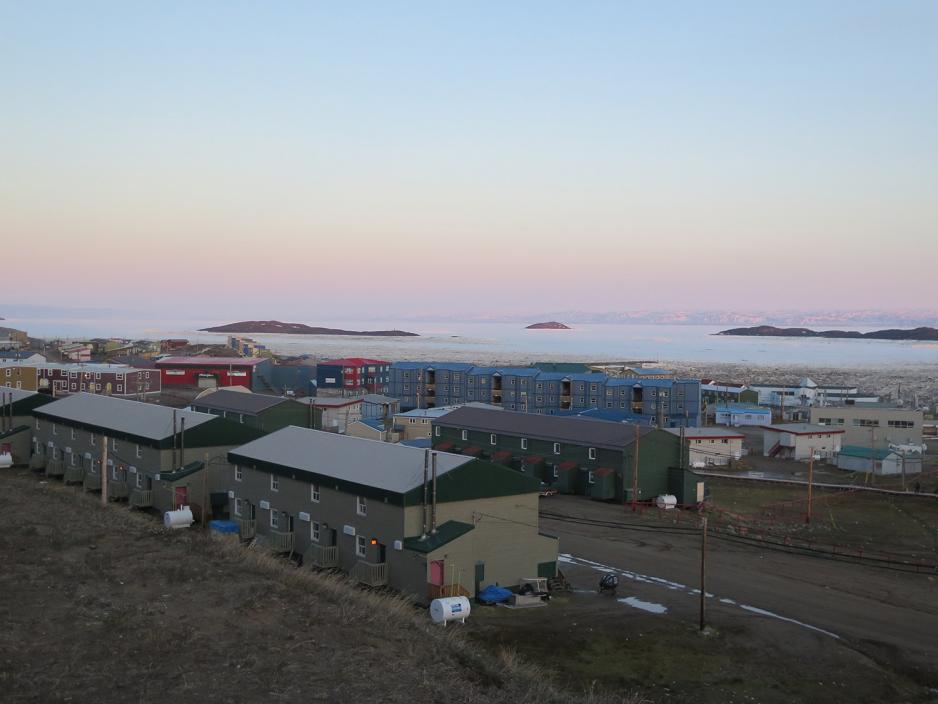 Canada's largest territory has eased lockdown protocol in most of its communities after COVID-19 arrived in the region in early November.
While there were 219 total confirmed cases in Nunavut as of Dec. 7, 168 of them had recovered, leaving only 51 active cases across the territory. The majority of the active cases were in the hamlet of Arivat, which has been hit the hardest by the virus.
Nunavut had managed to keep the virus out since March through a strict travel and isolation policy, while every other territory, province, and state in North America experienced at least a few cases.
According to the travel policy, most outsiders were banned from entering into the territory, and residents and workers who had travelled outside Nunavut had to undergo a 14-day quarantine at a government-selected hotel in Ottawa, Winnipeg, Edmonton, or Yellowknife before being allowed back.
But luck ran out on Nov. 6, when the first cases of coronavirus were reported in Sanikiluaq, followed by dozens of new cases that popped up in the communities of Rankin Inlet, Arivat, and Whale Cove, leading the territorial government to declare an emergency lockdown for two weeks.
It was initially thought that the virus may have spread from Winnipeg, Manitoba, where there are over 13,500 cases of COVID as of Dec. 7, though it remains unclear how COVID appeared in the territory.
"Nunavut is closely connected to other provinces and territories in the country and we have known that introduction into the territory was a possibility as rates elsewhere in the country have increased," Nunavut's Department of Health said in an email to High North News.
In terms of physical size, Nunavut's territory is slightly larger than Mexico, but it has a population of only 39,000 people. While the remote conditions may make it easier to contain and isolate the virus, they also make it harder to manage it, as delivering supplies, assisting people, and testing lab samples can be delayed due to weather and long distances, Nunavut's Department of Health wrote.
Additionally, Nunavut has only one hospital in the capital of the territory, Iqaluit, with only 35 beds, and no intensive care unit.
"Any patients who require ICU care will need to be medically evacuated to a southern hospital," the Department of Health said.
Housing and health inequalities contribute to COVID
The need to travel outside of the territory to access important medical care is a longstanding issue which is worsened by the pandemic. After travelling to Winnipeg, Manitoba to give birth, Nunavut resident Silatik Qavvik contracted COVID-19 just two days later and was separated from her baby while she was put on breathing support, CBC reported.
Eighty-six percent of Nunavut's population is Inuit, and due to centuries of colonial policies and chronic government underfunding, the communities have historically been negatively affected by respiratory illness such as tuberculosis and H1N1.
Dr. Anna Banerji, who studies respiratory disease in Arctic Indigenous communities located in the Canadian North, said that Indigenous peoples in the region may be affected by the virus more due to existing health problems in communities, such as elevated rates of diabetes and other comorbidities.
"If many people get sick all at once they can't go to the regional hospital, they'll have to be flown out, which will cause delays and lead many people to get very sick or die," Banerji said.
There is not as much space for people to isolate.
Banerji also pointed to systemic housing shortages in Indigenous communities as a concern.
"Housing can be overcrowded, so if an outbreak does occur there is not as much space for people to isolate," she said.
Food insecurity
A large number of Nunavut residents live in social housing, and the Nunavut Housing Corporation estimated earlier in 2020 that more than 35 percent of the housing was overcrowded, and that 56 percent of Inuit residents live in overcrowded conditions, which contributes to elevated rates of stress, asthma, and tuberculosis.
Northern communities also face difficulties with food insecurity due to astronomically expensive grocery prices, which affects the prevalence of health problems. Despite the challenges, it seems that the Nunavut government's efforts to stop the virus have helped.
While the territory's state of public health emergency has been extended until Dec. 11 at least, most of the affected communities have seen recoveries from the virus and have "successfully flattened the curve," said Michael Patterson, Nunavut's Chief Public Health Officer, in a statement on Dec. 3.
With the exception of Arivat, where there are still over 50 active COVID cases, the lockdown is being eased across many areas of Nunavut. Across the territory, restaurants, gyms, pools, and theaters are reopening with reduced capacity, indicating that efforts to contain the virus have largely been successful.
However, health officials remain vigilant.
"COVID-19 is not over in Nunavut. Everyone needs to ensure they do their part to bring us to zero active cases in the territory and remain committed and prepared for a potential resurgence of the virus," Patterson warned in the statement.