Continues Supplying Smolt to Russian Fish Farmers on the Kola Peninsula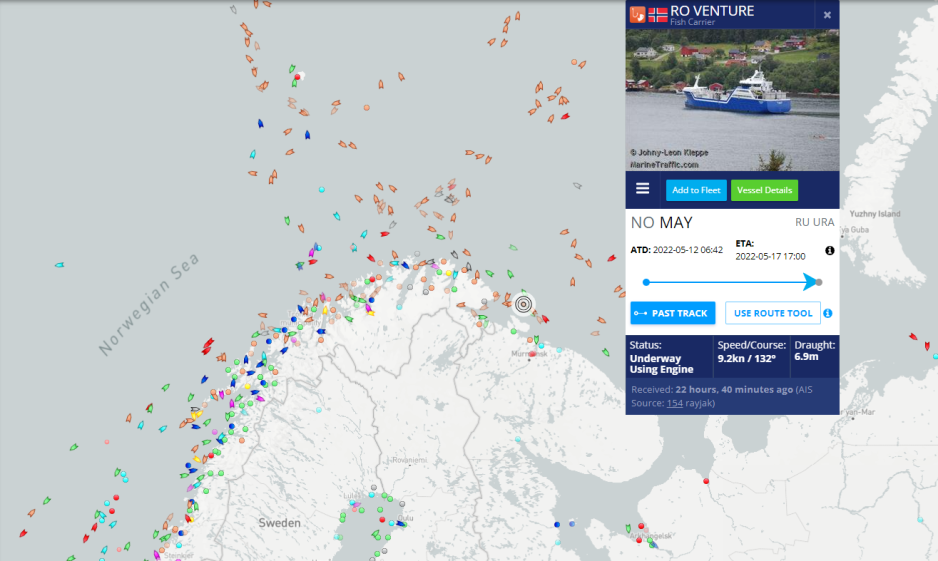 Two well-boats from Rostein shipowners this week entered Russian waters to serve their Russian customers, iLaks reports.
On Monday, iLaks.no reported that the Rostein vessel Ro Fortune was crossing the Varanger Fjord in Norway and continuing its voyage towards the so-called 'submarine fjord' Ura Guba on the Kola Peninsula in Russia, loaded with smolt to its fish farming customer Russian Aquaculture.
The paper also states that the well-boat company continues smolt freight to Russian fish farmers. The sister vessel Ro Venture was heading for the same fjord to supply smolt on Tuesday, iLaks reports.
The supplies are going to the fish farmers Russian Aquaculture and Russian Salmon, both of which operate in Northeastern Russia. These supplies take place despite the Russian attack and subsequent war on Ukraine, which has led a series of western companies to withdraw from Russia.
Rostein's main competitor, Sølvtrans, has dropped its freight contracts for ethical reasons, while the fish feed suppliers Cargil and Skretting continue serving their Russian customers.
Building a Russian fish-farming industry
Smolt is a term used to describe young salmon. On the smolt stage, it is ready to be placed in food fish farms in the sea. Russia is currently building up its own fish farming industry.
Despite Russia's stopping its import of salmon from Norway following western sanctions introduced in 2014 as a result of the Russian annexation of the Crimea, the country has upheld permission to import smolt.