Commentary: Greenland Between Reality and Oddity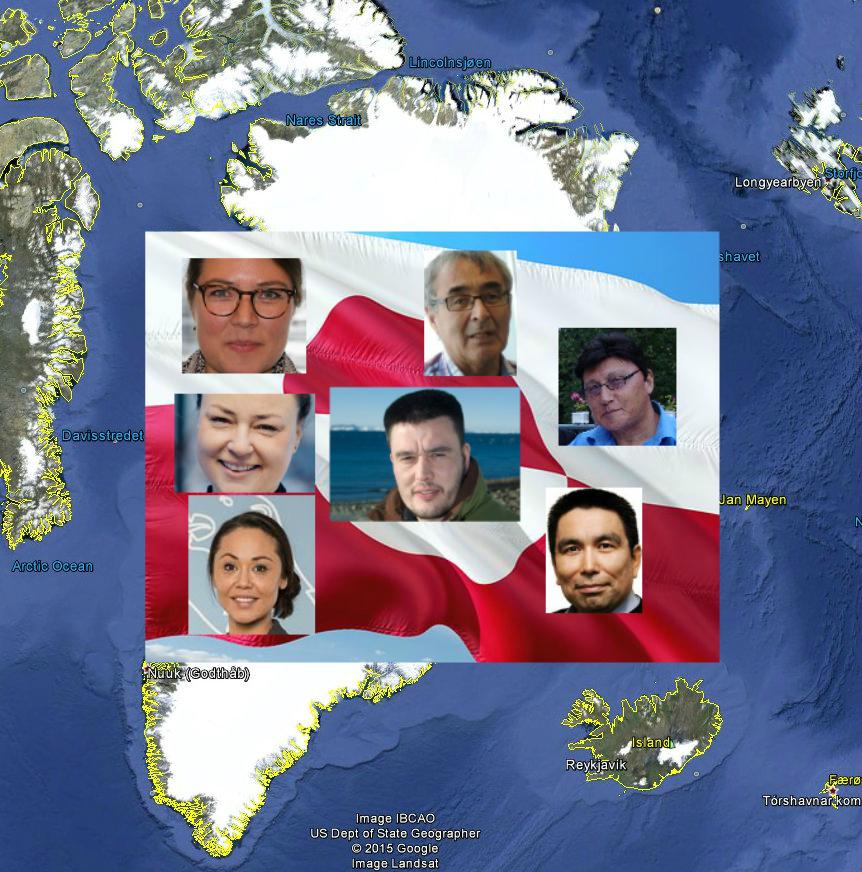 Politics in Greenland are like its climate; tough, ever-changing and most capricious

Politics in Greenland are like its climate; tough, ever-changing and most capricious.
Let us do this the pedagogic way.
Most inhabitants on the world's largest island agree that it would be nice if they were an independent nation. Most of them also agree that it would be rather hard to manage financially without block support from Denmark.

How fast should one proceed?
The block support, which is a part of the agreement on the Unity of the Realm (Denmark, Greenland and the Faroe Islands), currently constitutes just over half the income of the Greenland state budget.
Thus, the speed of the process towards a potential independence is an important and a most divisive element in the country's politics. It is also a recurring source of political disagreement.
Independence and the economy were thus obviously among the key issues during the recent election campaign. The election took place on 24 April, and if voters thought they would have a clear, unambiguous election result, as well as a clear and viable majority, they were disappointed – to say the least.
The two largest parties, the Siumut social democracts and the Inuit Ataqatigiit (IA) socialists, lost many votes and were reduced from each their 11 mandates to 9 and 8, respectively.
They could have continued as a government based on the parliament having 31 members, but that were not to happen. Fishery policies became the stumbling block for negotiations between the two – ideologically rather similar – parties.

Vast country – few people
On paper, the political map of Greenland resembles many other such maps. There are socialists (IA), there are moderate nationalists (Partii Naleraq), there are social democrats (Siumut and Nunatta Qitornai), liberals (Demokraatit) and conservative liberalists (Atassut), and there are some special interest groups.
One of the parties is also in favor of strong ties to Denmark, at least for the foreseeable future (Suleqatigiissitsisut/the Cooperation Party, a party formed by former Demokraatit members).
Greenland is a vast country. Or rather: Greenland is a huge country, however, it has a rather small population; some 56,000 people spread out across an area comprising 2,166 million km2.
By comparison, Alaska covers 1,718 million km2, Norway covers 385,203 km2, etc. Greenland is, in other words, large and sparsely populated, and its democracy is a young one.
That is probably why the last few days of government coalition negotiations show something that many may have suspected already: Greenlandic politics are not like other politics.
And to put matters straight: That does not necessarily mean that there is something wrong about Greenland's politics – it is just wired differently.

Old enemies make new bedfellows?
Siumut, the social democratic party led by Kim Kielsen, has gathered coalition partners from the entire spectrum of the political color range when forming its most recent coalition.
As if a widespread color map was not enough for the new government, it also has some rather fascinating members.
Vittus Qujaukitsoq, formerly of the Siumut party, comes in from the cold. The man was demoted by Kim Kielsen in the previous government when foreign affairs was removed from his portfolio, an act that was followed by Qujaukitsoq's leaving the party as a protest and forming his own.
Though before that, he had tried to topple Kielsen from the Siumut party throne.
Qujaukitsoq has characterized Kielsen as a weak leader, arguing that he has had too little push in his work for independence, and that he has been to subservient to both Denmark and the USA.
Now they will once again join ranks around the government table, however, this time around, they are leaders of their respective parties.

"When the people and the country are ready to"
It is somewhat difficult to assess what policies Qujaukitsoq and his party stand for. So far, it appears to be more of a one-man show, though his political heart appears to find itself a bit to the left of the absolute center of Greenland's political spectrum.
The Atassut party is located on the far right side. It is a (conservative) liberal party promoting continued strong ties to Denmark and supports the Greenlandic self-rule.
Back in the day, Atassut was established to be a conservative counterpart to Siumut, and once upon a time it was Greenland's largest non-socialist party. Now it will, with its two recently elected members of parliament, enter into a government dominated by Siumut.
Out of the three parties mentioned so far, we have one party that wants to rush slowly towards Greenlandic independence from Denmark, with a clearly expressed "when the people and the country are ready for it" policy – Siumut and Kim Kielsen.
Then there is Atassut, with a policy of continual strong ties to Denmark while also fully supporting the Greenlandic Self Rule.
Thirdly, there is Vittus Qujaukitsoq and his brand new party Nunatta Qitornai; a party established as a protest to Siumut and Kim Kielsen, a protest to their alleged slowness and subservience in independence politics, a party that wants the Greenlanders to run their own house a lot faster than Siumut wants.
Qujaukitsoq is an impatient man.

Two Hans'es  with on a mission
The fourth coalition partner appears no less peculiar. Political veteran Hans Enoksen and his party Partii Naleraq have simply established that Greenland should proclaim its independence in 2021, on the 21st of June, Greenlands National Day, 300 years following Hans Egede's putting his foot on Greenland's soil.
Egede is better known with the epithet "Greenland's Apostle", in other words: Both the above-mentioned Hans'es are or were men on a mission.
How former policeman Kim Kielsen plans on controlling this troop remains open. The only thing that is for sure, is that they are surrounded by a hungry opposition waiting to revel on any indication of disagreement between the government parties.
Both the biggest opposition party Inuit Ataqatigiit (socialist) with its 8 mandates and the liberals of Demokraatit (6 mandates) have earlier shared government offices with Siumut and Kielsen.
Not at the same time, to be fair, however, nor have they excluded the possibility of their parties' cooperating in a government, should it come to that.
In Kim Kielsen's new cabinet, the risks of falling are plenty and lurking just beneath the surface.


This commentary originally appeared in Norwegian and has been translated by HNN's Elisabeth Bergquist.






Les kommentaren på norsk