Op-ed:

Chinese Pragmatism and Polar Silk Road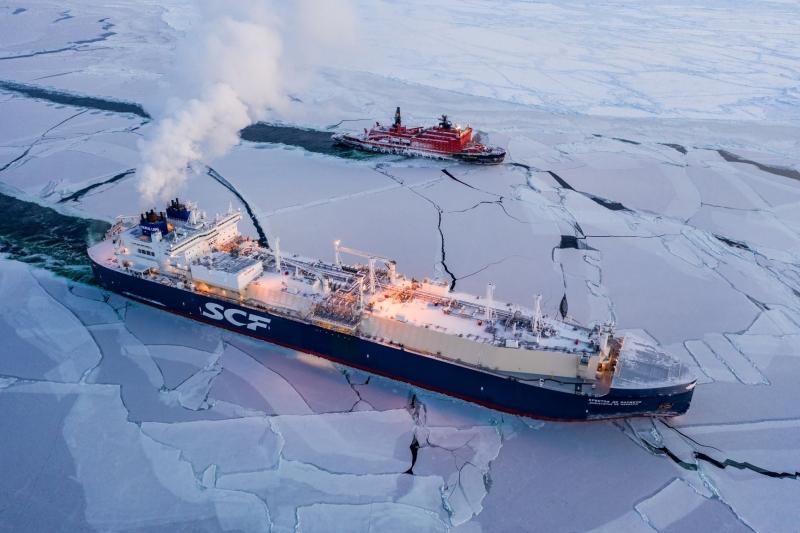 This is a debate article, written by an external contributor. The article expresses the writer's opinions.
The Arctic region has grown in strategic, geopolitical, and economic significance in the twenty-first century. In addition to Arctic states, extra regional actors like Japan, South Korea and China are increasingly interested in this region because of its emerging geo-economics and very high biodiversity.
However, the melting of its permafrost and the ice loss in the Arctic have also made headlines. Increasing global temperatures and the shifting of the Arctic's polar ice cap are to blame for these changes, eventually leading to the melting of sea ice. The Arctic's rising temperatures have piqued interest worldwide for various reasons, including geo-economics, geopolitics, geostrategic and from environmental perspective.
A global convention does not exist to manage the Arctic, unlike Antarctica. To put it another way, all of these considerations have prompted the Arctic Five states to ponder what would happen if new navigational routes were to be fully established in Arctic waters. As a result, many countries have found this region appealing and even critical for economic and geopolitical reasons.
Governments must think about national strategies and military strength in the Arctic to achieve great-power status and obtain geostrategic importance in the new geopolitical landscape. Economic development, geopolitical concerns, and cross-border sociocultural engagement have all taken on more importance in strategic planning.
While Russia and China have emerged as key partners in Arctic futures, the melting of Arctic ice has increased its geopolitical significance and possible economic viability. Understanding the Arctic's long-term power dynamics necessitates both formal and informal collaboration.
The document outlines China's ambitions in the region and refers to the country as a "near-Arctic state"
Being one of the eight countries with land located above the Arctic Circle and a coastline extending for thousands of kilometers, Russia should be involved in the region.
As an alternative to southern routes through the Suez Canal, Russia's assistance for developing the Northern Sea Route along its Siberian coast and its investment in the largest fleet of icebreakers capable of operating in the Arctic Ocean have given Moscow a significant and long-lasting role.
The Bering Strait is 5,000 nautical miles away from China's closest territory in the Arctic. China, one of the Arctic Council's 13 observer states, has pushed for greater involvement in Arctic concerns in recent years. Chinese officials released "China's Arctic Policy" in 2018 to declare their desire to play a larger role in the Arctic. The document outlines China's ambitions in the region and refers to the country as a "near-Arctic state".
Foreign analysts have speculated that China may be utilizing this plan to consolidate control and dominance in the Arctic by constructing a "Polar Silk Road" to link Asia and Europe via logistical and transportation networks.
Although with understanding and interpretation of the Polar Silk Road, with the expanding Chinese presence in the Arctic, an intense analysis is drawn in terms of symbolic themes and tropes that Chinese researchers use to discuss the Polar Silk Road, drawing on the conceptual and methodological tenets supplied by framing theory.
China's interests and operations in the region are justified and protected.
As a result of Chinese academic discourse on the Polar Silk Road and China's economic, environmental and diplomatic interests in the Arctic, China's interests and operations in the region are justified and protected. Research into under-researched 'non-Western' geopolitical theories, ideologies, and traditions is the focus of this article, which answers the call of critical geopolitics to do so.
To accurately predict China's future behavior in the Arctic and the consequences of that behavior, it is critical to understand the academic and foreign policy communities in China.
It is found that while 'Western' media coverage of the Polar Silk Road emphasizes China's aim to develop tighter political and economic ties with Arctic states, these 'external voices' are also dubious of whether these favorable partnerships will take place on the ground.
When it comes to the relationship between China and other Arctic states, the 'clash of identities' narrative is invoked by Western media to portray China as the deviant, ambitious "Other," according to Moscato. A new global realpolitik brought about by China's "rise" has resulted in an increasingly assertive and pragmatic China, which has set its sights on becoming a Polar Great Power.