Chinese Container Ship Completes First Round Trip Voyage Across Arctic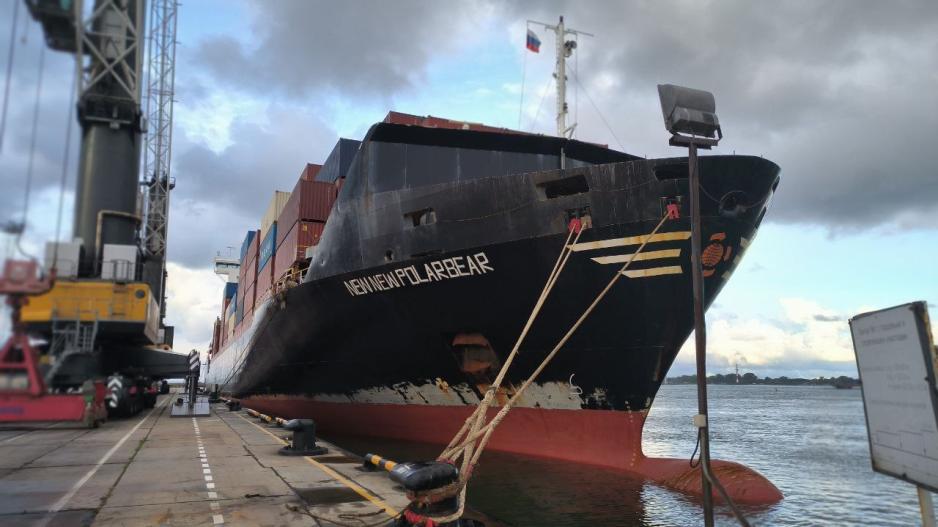 A Chinese container ship has completed a three-months round trip voyage from the Baltic Sea to China and back. It is the first step in establishing regular, albeit small-scale, container liner service utilizing Russia's Northern Sea Route.
Chinese shipping company NewNew Shipping Line has completed the first round-trip voyage of the inaugural regular liner service connecting China to western Russia via the Arctic.
The company's NewNew Polar Bear (新新北极熊), capable of carrying up to 1,638 standard containers (TEU) arrived at its final destination, St. Petersburg, today after a six week return trip originating in Shanghai in August.
The vessel conducted intermediary stops in Arkhangelsk, along the Northern Sea Route (NSR), in September and in Baltiysk, in the Baltic Sea, over the weekend.
The ship had left St. Petersburg for the eastbound leg in July and arrived in Shanghai on August 4th, as reported by HNN. The initiation of the service in July was accompanied by a launch ceremony in Moscow attended by trade and Arctic officials.

NewNew Shipping Line's service represents the first foray to establish regular container shipping in the Arctic. Currently cargo traffic along the NSR is dominated by the transport of liquefied natural gas and crude oil. 
The trip is the first of what the company and Russian officials hope will be a regular seasonal liner service across the Arctic. The vessel's Arc5 ice-classification will allow it to travel along the route between the months of July and November.
NewNew Shipping Line entered the Arctic with five container vessels this summer with service along the full route between China and St. Petersburg. The ships are the 2,741 TEU Xin Xin Hai 1, the 2,741 TEU Xin Xin Tian 1 and the 3,534-TEU NewNew Star. One additional ship provides routing for the shorter leg to Arkhangelsk only.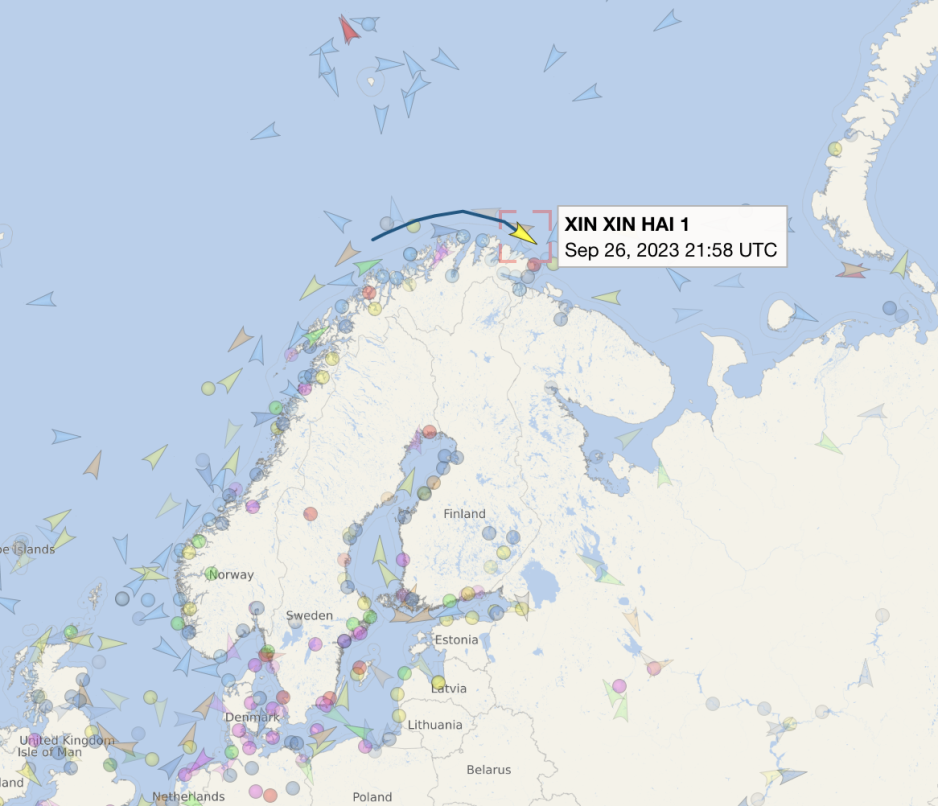 The NewNew Polar Bear's roundtrip voyage is the first of its kind establishing regular service, rather than experimental or ad-hoc container ship voyages such as Maersk's 2018 voyage with the Venta Maersk.
According to industry media reports NewNew Shipping Line plans to rapidly expand its Arctic fleet adding "up to 10 more boxships" on the route.