The Arctic Conference 'High North Dialogue' will Go Ahead as Planned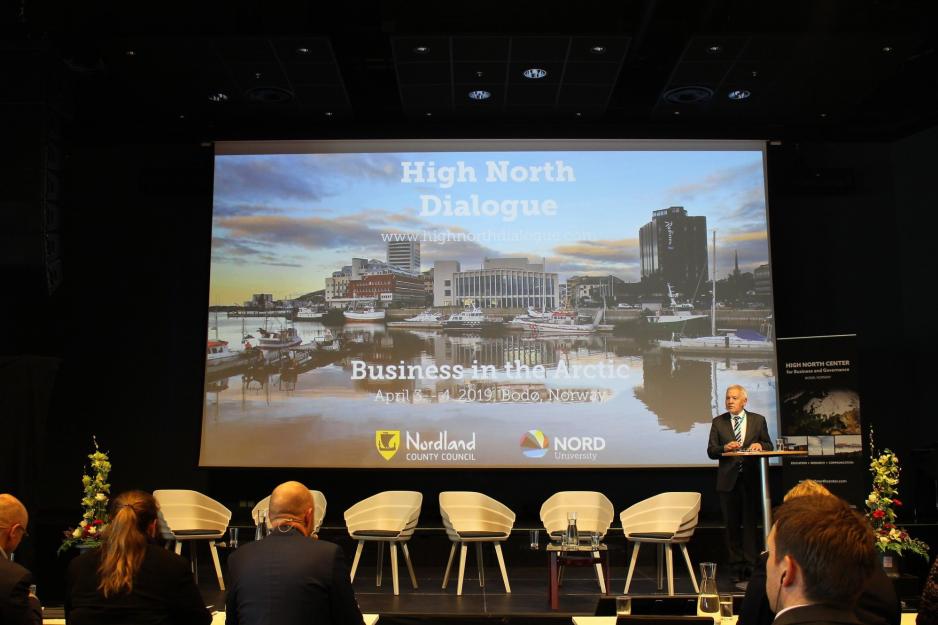 "However, the sanctions against Russia prevents us from having institutional representatives from Russia", says Director Frode Mellemvik at the High North Center.
The international Arctic conference High North Dialogue will take place as planned in Bodø, Norway on 6-7 April, even though the Russian invasion of Ukraine leads to changes when it comes to Russian participants.
"Institutional representatives from authorities, companies and education institutions in Russia may no longer be included in the program. The Norwegian Ministry of Education and Research is clear that cooperation with Russia in the area of education and research is to be almost exclusively on researcher-to-researcher level. We will, of course, adhere to this. However, we would have loved to include Russian perspectives on the Arctic", says Director of the High North Center Frode Mellemvik.
He adds that there are nevertheless many Russians who have signed up for digital participation, which he is very pleased to see.
"We also have many Ukrainian and Russian students who will attend the conference", Mellemvik says.
Important dialogue
He believes that dialogue about what goes on in the High North now is more important than ever before.
"This year's program is probably of interest to many. We will look at the major shifts in the High North and how these change the global image", Mellemvik says.
The conference will also discuss what the consequences of the invasion in Ukraine will lead to when it comes to cooperation in the Arctic also after the war.
"What does this mean in the longer term and how will the war and the sanctions affect education and research cooperation in the High North?", Mellemvik lists.
Award ceremony postponed
He speaks for many when he says he hopes the war will come to an end as soon as possible, and that one can once more live peacefully side by side.
Something that will change as a consequence of the invasion is, nevertheless, the awarding of the High North Hero prize. The sixth consecutive award was to be handed out at the conference; however, the war has put an end to that.
"Even with many sold candidates, the current political situation makes many of the candidates either be affiliated with the tense situation or be prevented from participating. So we will postpone the award until next year", Mellemvik says.
You can read more about the conference here.
This article was originally published in Norwegian and has been translated by HNN's Elisabeth Bergquist.