High North Young Entrepreneur

This Year's Winner Is 60Hertz from Alaska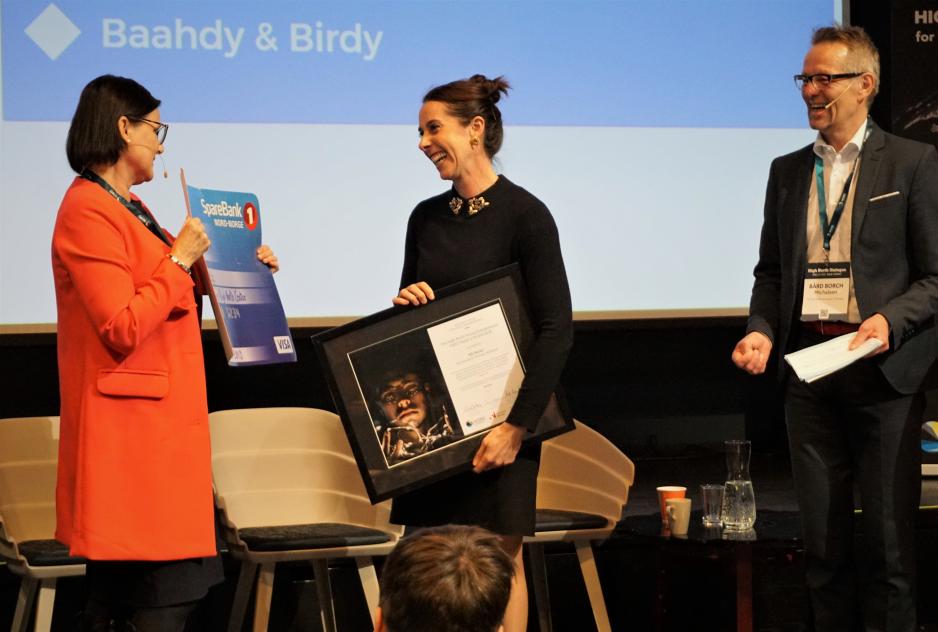 Three widely different projects competed for the High North Young Entrepreneur 2019 award. In the end, Alaskan 60Hertz could bring the award home – along with the NOK 50,000 (USD 5,800).
The High North Young Entrepreneur award was announced during the High North Dialogue conference in Bodø Wednesday afternoon. The audience was left to decide which project that excelled the most.
Using a Kahoot vote, the Alaskan company 60Hertz won the award.
The three finalists stood out among a total of 20 initial applicants for the award.
Presentations before the conference
Thee quite dissimilar projects from three different countries Wednesday had the opportunity to present themselves and their business idea for an audience of more than 300.
The Berring Data Collective plans on using the fishing fleet to collect ocean data for scientists.
60Hertz offers software for managing, maintenance and operations of microgritd power networks in remote areas.
Baahdy & Birdy guide children and families with children around Norway through presenting various attractions, museums and travel destinations in children's language.
The award consists of NOK 50,000 (USD 5,800).
Canadian victory last year
Last year, Canadian The Growcer won the prestigious award in strong competition with two Norwegian companies; Kystens Sjel and Nature Up.
The idea of such an award came following the HND 2017, during which investor Scott MInerd of Guggenheim Partners received the High North Hero award for his efforts to promote the Arctic's economic potential through long-term investment in the region.
Scott Minerd placed his award money in a fund to support young Arctic entrepreneurs and their business ideas.
This article originally appeared in Norwegian and has been translated by HNN's Elisabeth Bergquist.