World's Largest Floating Structure Arrives at Gydan Peninsula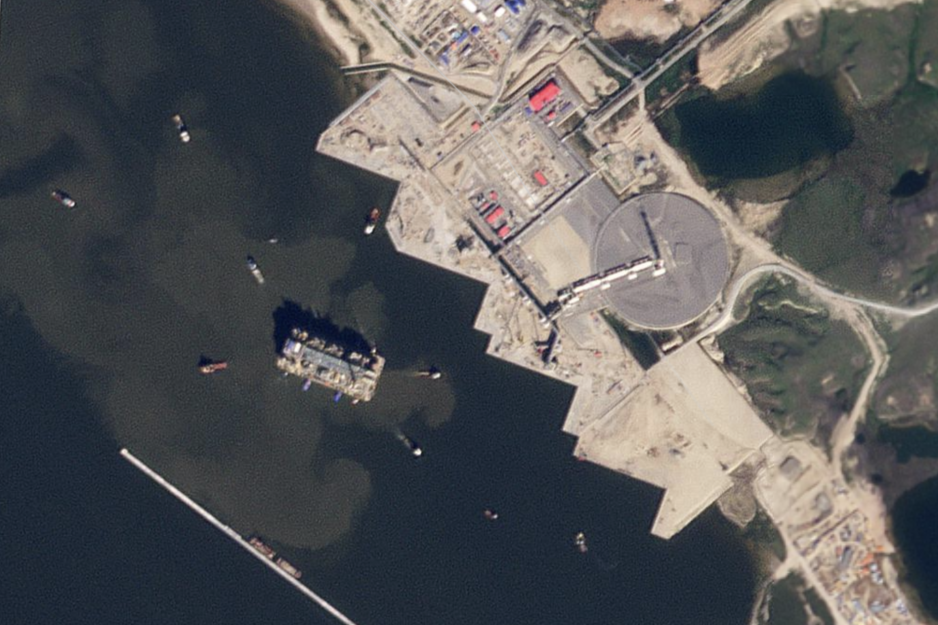 After more than three years of construction and a three-week towing operation supported by a dozen ships, the world's largest floating platform ever constructed arrived at the Arctic LNG 2 facility in Russia. Here it will be integrated with land-based infrastructure and production is set to start before the end of the year.
Russian gas company Novatek achieved a major milestone this week with the arrival of the first production line of its flagship Arctic LNG 2 project at the Gydan peninsula in the Russian Arctic.
The massive platform, which houses the first production line, arrived after a 3 week tow from the construction yard near Murmansk. 
The first production line of the new plant that produces liquefied natural gas (LNG) consists of 14 liquefaction modules originally prefabricated in China. The individual sections were subsequently assembled and installed onto a gravity-based structure (GBS).
With a length of 332 m, a width of 154 m, and a weight of 640,000 tons the platform is the largest floating structure in the world. 
Novatek says a further two platforms will follow in 2024 and 2026 bringing Arctic LNG 2's capacity to 19.8m tons of LNG per annum. Arctic LNG 2 is located around 70 km across the Gulf of Ob from Novatek's original LNG project in the Arctic, Yamal LNG.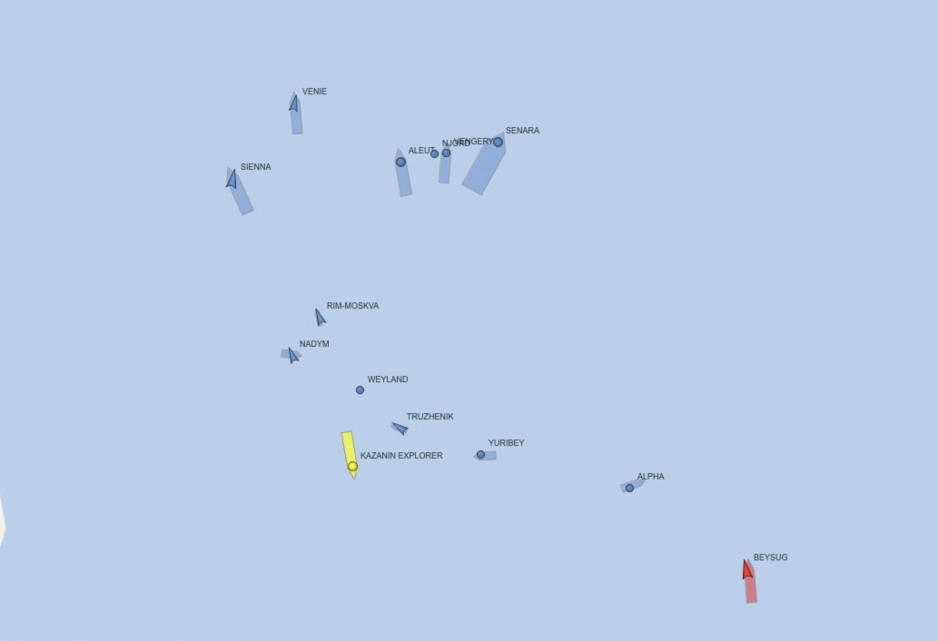 Full capacity in early 2024
During the launch event last week Novatek's CEO, Leonid Mikhelson, explained that  the first production line, also called a train, will begin production toward the end of 2023 and will reach its full capacity of 6.6m tons in 2024.
"We are going to meet the deadlines for the launch of the first line in 2023, reaching the design capacity will take time, we expect the first quarter of next year," Mikhelson said.
LNG produced at the new plant will be allocated according to ownership shares Mikhelson detailed. 
"In Arctic LNG 2, the project sells LNG to its partners in the share of ownership. The Japanese side has 10%, it will be 2 million tons on the Japanese market for sure. But there are already contracts, and additional contracts are being considered with Novatek's share in the Japanese market."
"Whatever the market will be, it will go there," he added.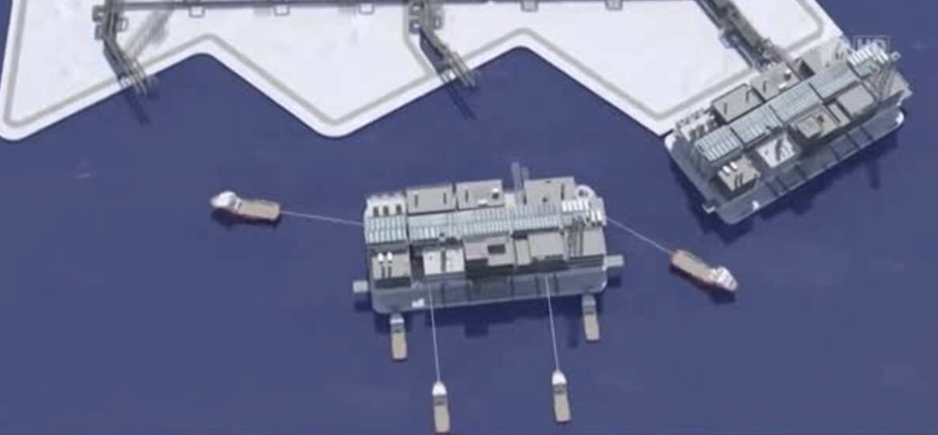 More shipments to Asia
Unlike Yamal LNG which has sent around 80 percent of its annual production to Europe since it started operation in 2017, Arctic LNG 2 will pivot to the East. 
Novatek, in cooperation with Russia's operator of nuclear icebreakers, Atomflot, says it will begin year-round shipments to Asia along the Northern Sea Route in January 2024 – in time for the production start at Arctic LNG 2.
The company is already making plans beyond Arctic LNG 2. As Russia is looking for ways to redirect gas it previously sent to Europe via pipelines, Novatek has announced plans for Murmansk LNG.
This new project would use spare capacity from the Kola nuclear plant to power the energy intensive liquefaction process. 
The Murmansk project would produce 20.4m tons annually from three trains. It would rely on the same GBS platforms and construction could start as soon as next year when the second platform for Arctic LNG 2 leaves the construction yard.
According to Mikhelson Murmansk LNG could be commissioned in 2027 with a second production line following in 2029. 
Between Yamal LNG, Arctic LNG 2, and Murmansk LNG Russia would inch closer to its stated goal of producing in excess of 100m tons of LNG per year by 2023. 
"In general, our strategy says that we should achieve from 100 to 140 million tons of LNG production. Now Russia produces 33 million tons. When implementing this project, we will reach 53 million tons over the next three years," said Deputy Prime Minister of Russia Alexander Novak last week.