Commentary

That is Why "Being Breathed On by Living Life" was So Good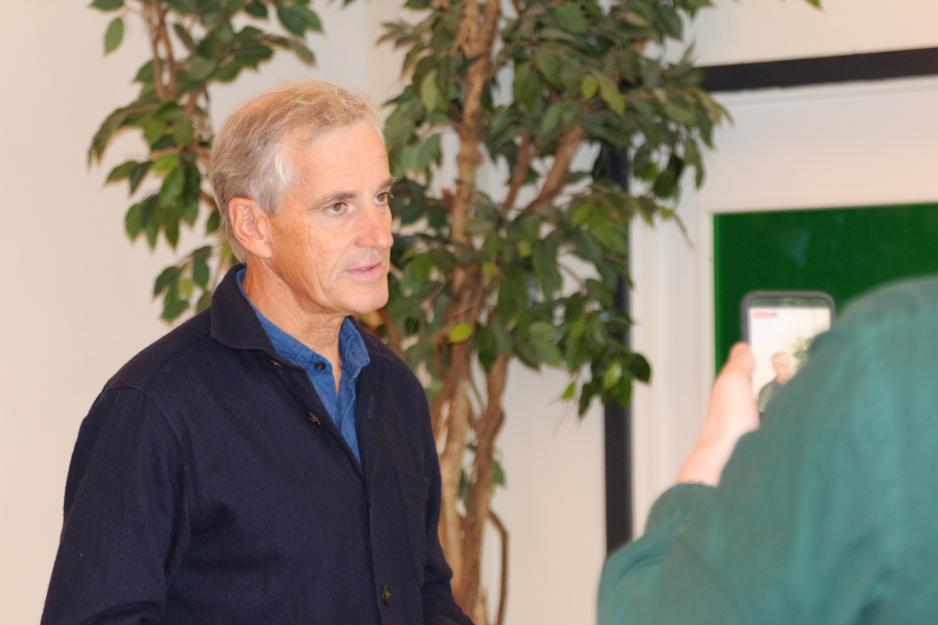 I continue trying to keep the Corona virus' insisting emptiness at bay. I, who live on being close to political and economic processes in the Arctic, am starved of real people and real engagement. That is why it was so good to be "breathed on by living life", as Knut Hamsun puts it in his final book "On overgrown paths".
I am hardly alone in feeling the struggle that follows in the wake of the brutal virus. Nevertheless, I may be more than commonly concerned with the political and economic shortcuts following in the wake of the virus.
The distance between us and those in power increase when meetings between actors in politics and business are reduced to text messages and digital monologues.
Deprives us of control
To some extent, the virus deprives us of control with how authority deals with facts, in particular where economy and power are at stake if the truth were to be revealed.
Donald Trump, of course, I cannot escape him, is chief editor of present and future chronicles that try to make us forget facts and rather take fiction.
A Sarepta's jar filled with conceit.
The other day, on the White House lawn: An audience donning its face masks as a declaration of support for Donald Trump. On stage; a president holding nothing back when trying to deal with the truth. He has made lie and denial his true companions and never hesitate bringing them out when meeting friend and foe alike. Trump dig's into a Sarepta's jar filled with conceit as if there were no tomorrow.
Back home, rumors have long been swirling that there was an outbreak of Covid-19 at Hurtigruten also before the police decided to start investigating the infection outbreak onboard the Hurtigruten expedition vessel 'Roald Amundsen'.
Working from a distance, I was unable to get to the bottom of it. It was also rather hard to imagine that the company's communications collapse should also be hiding a former story about the virus ravaging. The company simply denied any Corona outbreaks onboard any of its vessels until the 'Roald Amundsen' docked in Tromsø, Norway.
With our current knowledge
Yet there proved to be accuracy to the rumors that disease and death have followed in the wake of the vessel all the way back to February and March, when the 'Fridtjof Nansen' conducted expeditions in British waters. Both passengers and Hurtigruten now confirm this.
To the Tromsø daily Nordlys, Hurtigruten continues its acrobatic dealing with the truth when it brings out one of the most overestimated phrases in communication strategies: "Today, with the knowledge we possess, we would probably have seen a different assessment about broader information."
Yet Hurtigruten argues that it early July, when it was rushing to get a sailing permit, had knowledge enough to claim that "there were neither confirmed nor suspected cases of Covid-19 onboard any of Hurtigruten's vessels".
Playing out under the iron grip of the Corona virus.
At that time, even crew onboard had tested positive for the virus.
There is some distance between these stories from reality. Yet what they have in common is that they all play out under the iron grip of the Corona virus, in a place where the temptation to edit the truth is too big when there is much at stake, and the opportunity to do so presents itself.
The longing for dialogue
In my personal struggle against Corona's attempt to break down human contact and dialogue, there are nevertheless two events that stand out after the past week.
Labor party leader Jonas Gahr Støre is an engaged and skilled politicians if he is allowed to not talk about Trond Giske and #metoo, and internal party struggles. He is especially good when asked to talk about the High North, with an audience before him. He did that in Bodø the other day.
It was simply liberating to once again meet a visionary politician without a computer screen filtering between him and us. I am sure I would feel the same if our Conservatives PM Erna Solberg were on the podium, because this is not a party politics analysis. It is a description of a longing for something that is genuine.
Yesterday, we gathered a few people to a debate about China and its political grip on the world around it. That too happened with an audience in the room, although travel restrictions forced some panelists to participate via video link. That was liberating too, because we managed to get an enlightened discussion, not a fight against facts, as described in my initial examples.
A fight against the facts because some appear to believe that the distance and challenges offered by the Corona pandemic also are an opportunity to conceive their audience.