When The State Undermines Northern Industrial Initiatives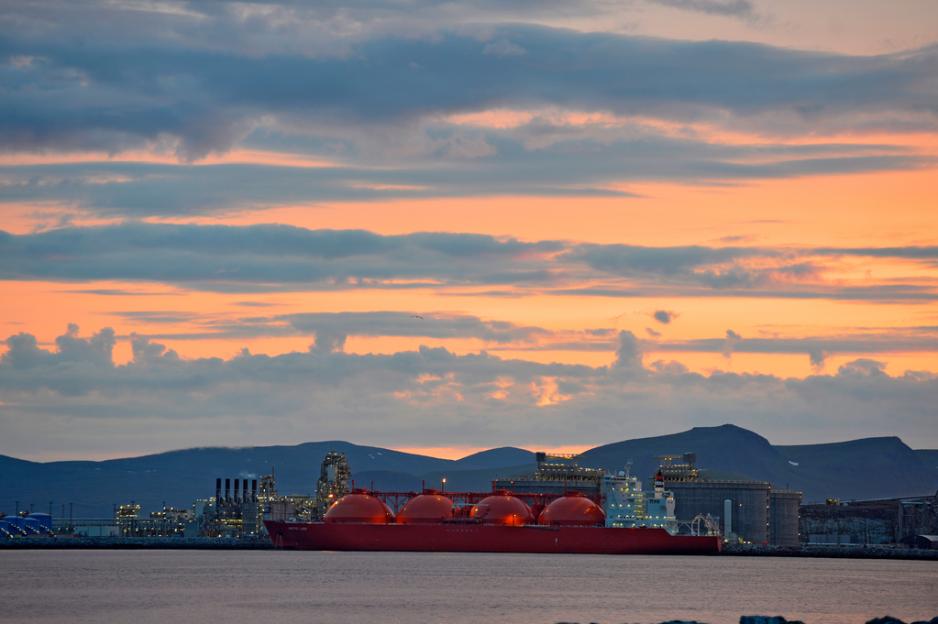 Commentary: Equinor struggles to find out how to use its overwhelming profits. That does not keep the Norwegian state from continuing to subsidize the company both through direct support as well as free access to electric power.
Confused?
If so, you are not alone. I myself struggle hard to understand the total sum of signals sent out by a government insisting that it will lead Northern Norway into another era of industrial adventure. Because its signals and tools point in all directions at once.
What do we really want?
It is all about access to renewable energy and what to use this for.
Just the other day, the state-dominated energy company Equinor presented a record-high annual result. It has made its money from soaring gas prices in Europe. Its surplus is so enormous that the company sets up a worried face when wondering how to spend all its money. At the same time, Equinor is to be transformed into becoming a green energy company, yet it does not find sufficient profit in its renewable energy projects to speed up its green investments.
Therefore, and despite record-high profits, the state foots the bill through its renewable energy company Enova when Equinor, along with Vår Energy and Horisont Energy, are to develop technology for ammonium production with carbon capturing.
We must foot the bill
Half a billion Norwegian kroner is the state's contribution. Equinor's operative result for the fourth quarter of last year alone was 132 billion kroner.
Subsidized gas
Still there will be, nevertheless, state subsidizing of the transition to green energy and industry.
Yet it is even worse to see how the very same company empties the rest of Finnmark and Troms of renewable energy to electrify gas production in Melkøya, Hammerfest. Because Equinor makes far more money on producing gas using electricity than through investing in renewable energy itself. That is so because the company is exempt from paying billions of CO2 fees if the gas is produced using pure electric power.
The problem, one of many more, is that there is not enough energy in Finnmark for such an electrification. Therefore, Melkøya will also have to get all the scheduled energy from a.o. wind power development in East Finnmark to greenwash its own gas production.
Both Prime Minister Jonas Gahr Støre and Trade Minister Jan Christian Vestre travel far and wide to talk about how wind power and power surplus is to strengthen industries in East Finnmark, and they frequently refer to the hydrogen plant in Berlevåg with stars in their eyes.
We must pay
Yet simple calculations show that there is not enough power to both producing gas with electricity in Hammerfest and at the same time developing industry in East Finnmark. Nowhere near enough green energy.
Emptying East Finnmark of people
In a speech in Tromsø this week, Jonas Gahr Støre spoke about Northern Norway as a new energy region. What he referred to as energy-refining industry is to be developed all over the region.
Most imminently, of course, in East Finnmark due to security policy reasons.
The reality is quite different. Electrification of Melkøya to greenwash an industry destroying the international climate accounting puts an effective stop on all other industrial development. Equinor makes billions on such an initiative, while new energies find themselves without energy available. Industries that have already been stablished must, along with regular consumers, foot the bill for a significant spike in energy prizes.
Emptying East Finnmark
Emptying East Finnmark of energy in order to produce "green" gas in Hammerfest is a direct recipe on how to de-populate the eastern parts of Finnmark.
A rather "successful" strategy if population figures are anything to go by.
Annoying, therefore, that some still insist that people should live in the eastern parts too. That some still have industrial ambitions for future-oriented industry.
Yet now it is full throttle ahead for the old industries. And then, even the most devout optimists must realize that initiating anything at all in East Finnmark would be playing Russian roulette.
This commentary was originally published in Norwegian and has been translated by HNN's Elisabeth Bergquist.