Newsletter:

When the political gaze turnes north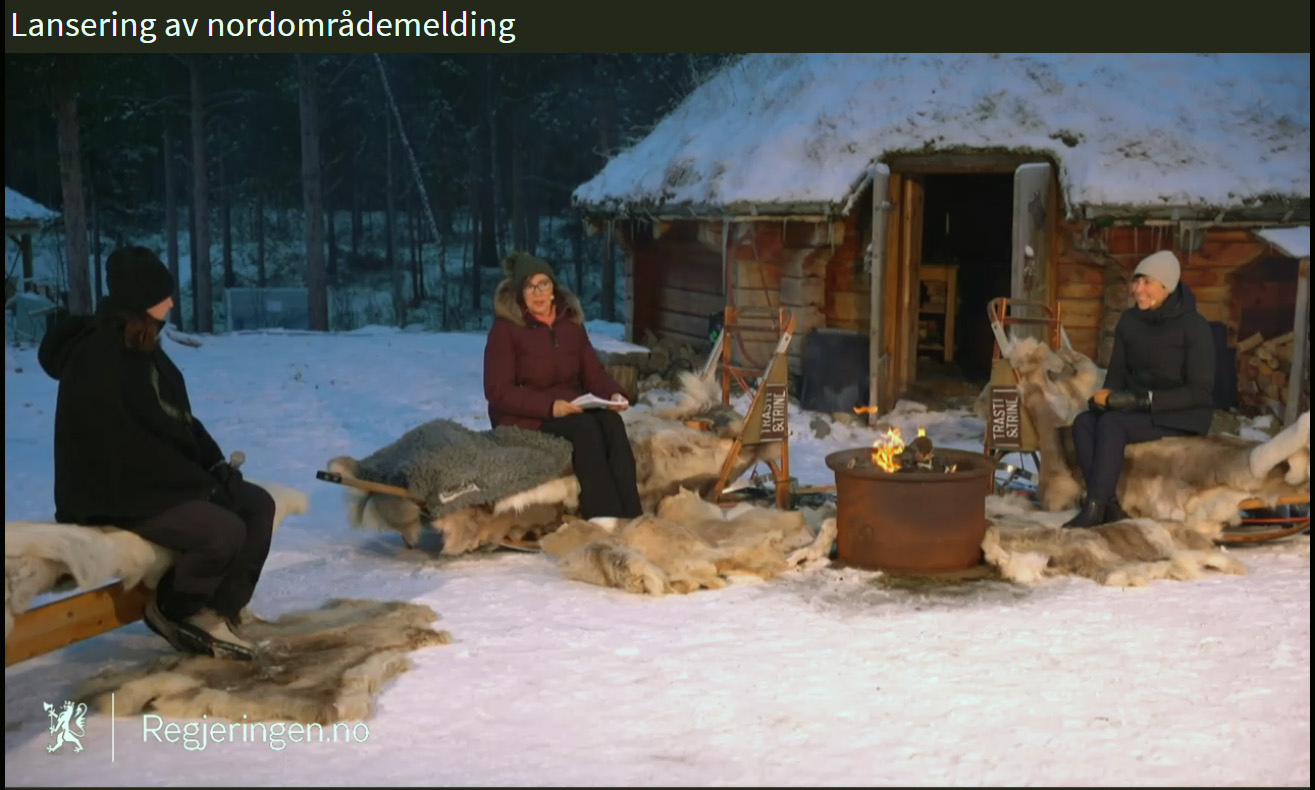 Dear reader; This Friday, the Norwegian government finally introduced its High North whitepaper to the people. Because that is what it is all about: the people, opportunities, and Norwegian interests in the High North. There is bound to be criticism from those expecting a different content.
Nine years after the previous Norwegian whitepaper on the Arctic was presented, the government chose to present its autumn highlight on Friday from locations both in Alta, Oslo and Bodø. The new whitepaper is titled "People, opportunities and Norwegian interests in the High North".

"This is the first High North whitepaper that consciously has chosen a third leg to stand on, in addition to the international situation in the Arctic and the relationship with our neighbors; i.e. the development in Northern Norway", said Foreign Minister Ine Eriksen Søreide from her location in Alta, where she had chosen to camp at a local tourist operator's. [Norwegian only]

About time someone focused on development in the North, some would argue.
In a polar, windblown desert land
High North News Editor-in-Chief Arne O. Holm muses over the Foreign Minister's choice of location when the High North Youth Whitepaper focuses so strongly on countering the perception many have of the Arctic as a desolate polar land. An image that is, sadly, not entirely incorrect, as our Editor-in-Chief writes in his Friday commentary:

"Adding to this the fact that the biggest challenge, population decrease, cannot be solved without access to foreign capital, competence and work power, I do not share the excitement over the shift towards the national aspect."

Labor Party and opposition leader Jonas Gahr Støre is anything but impressed with the whitepaper and argues that it demonstrates a massive gap between words and action. [Norwegian only]
Around the world – in the Arctic
There are enough High North politics to go around this week.

The first-ever digital high-level meeting of the Arctic Council recently took place, with more than 170 delegates attending. High North News was also "there" to report from the meeting.

And in Russia, Rosatomflot's newest icebreaker 'Arctica' has completed its maiden voyage through the icy waters of Ob Bay. In Nikel, northwestern Russia, the polluting smelter is finally shutting down.

Do not miss the story about the unique football team in the Arctic that made history and won the national top league in football.

All this, and much more, you can read in High North News.

We wish you all the best for the upcoming week!
Trine Jonassen,
News Editor, High North News