Arne O. Holm says:

We Cannot Let Myths Control Development in the High North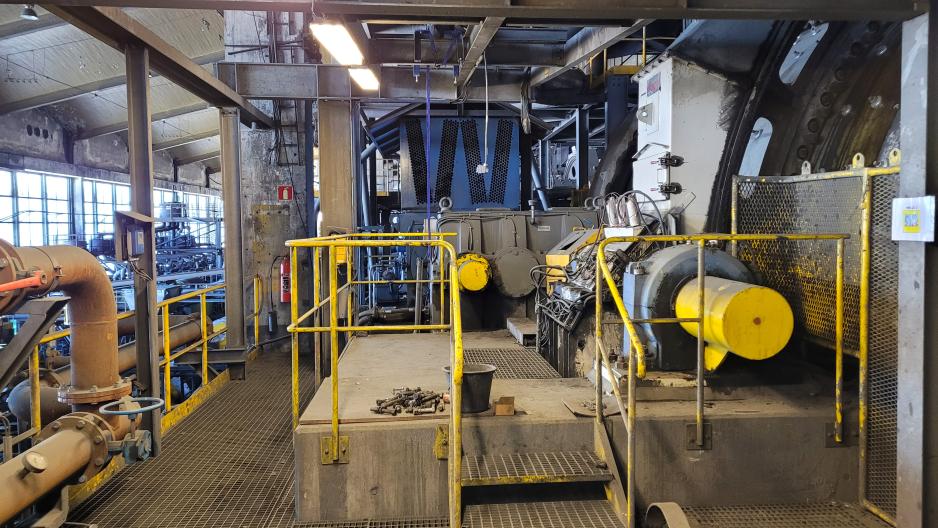 (Commentary) Gratangsfjellet, Norway: The story about Northern Norway is, like all knowledge dissemination, a mixture of myths and facts. One of the myths is that we are short of jobs for those who want to live up north.
When an argument is presented too often, it tends to turn into truth and thus provide foundation for politics and various political tools.
Just the other day, Labor Party Leader Jonas Gahr Støre and his best crew in the High North presented a large-scale initiative for Northern Norway. It is the third time in a short matter of time that the Labor Party looks north.
Bold attempts
That demands respect, because behind these bold attempts at maintaining the High North policy Støre once laid the foundations for when he was foreign minister lies genuine political engagement and a desire for continued ownership of an offensive High North initiative.
A separate Labor party committee first presented its High North policy, parts of which were included in the Labor Party's overall party program during its annual assembly.
A couple of weeks ago, Labor Party jumped onboard the Northern Norway Railway bandwagon, a more populist and less realistic attempt at not being left behind at the platform in the race for voters' favor in the High North.
They leave Northern Norway because they are paid more for their knowledge in other parts of the country.
And now, then, "A Growth Plan for Northern Norway".
A solid plan, yet a plant that relies far too much on outdated storytelling about the High North.
The starting point is nevertheless a correct understanding of what I would refer to as "the North Norway export company".
The North Norway export company
We export raw materials and knowledge at breakneck speed. And the latter is more serious. Young people with high education abandon the region and leave behind a landscape with an ever-ageing population. They are our most valuable export item.
But they do not leave Northern Norway because of a lack of work. They leave Northern Norway  because they are paid more for their knowledge in other parts of the country. Neither the public nor the private sector in the north have been willing to take any responsibility for closing the pay gap between the North and the South.
They leave Northern Norway because the largest cities in the north, those perceived as attractive, have allowed property investors to facilitate city development that makes it as pricy to buy a flat or a house in Tromsø or Bodø as it is in Oslo.
They leave the region to avoid the travel costs that come with studying in those very same cities.
To mention but a few.
We barely have any unemployment in the High North
Where are the people?
However, in the story about Northern Norway, also the one presented in the new Labor party initiative, the tone is set by the need for giant battery factories and other pies in the sky. There is not much said about how a battery factory in Mo i Rana is to find 2,500 employees, although it has later been reduced to 1,500.
I am amongst those who believe that such initiatives are more of a pie in the sky than a real battery factory, though that is a different story.
Re-opening the iron ore mine in Kirkenes is far more realistic, though there, too, the challenge will be to find sufficient competent workers. As goes for the plans about a green hydrogen factory and an industrial park in Berlevåg.
The Labor Party describes an initiative in the High North that is already underway and demonstrates political will to support this initiative. The party and its leader, Jonas Gahr Støre, deserve credit for that.
No unemployment
But we barely have any unemployment in the High North. We have two solid universities. We have business demanding increasingly high competence and creating jobs.
The political job is to tempt people to move north. That is done through tax and levies policies, through social housing policies, and infrastructure adjusted to an international High North.
That is where political instruments matter.
Professor Victor Normann, who chaired the Demography Committee, points to the same.
The initiative must be about people, because people create new jobs and attractive communities.
This commentary was originally published in Norwegian and has been translated by HNN's Elisabeth Bergquist.