We are Safely Sheltered from the Pandemic, Yet at the Eye of the Economic Storm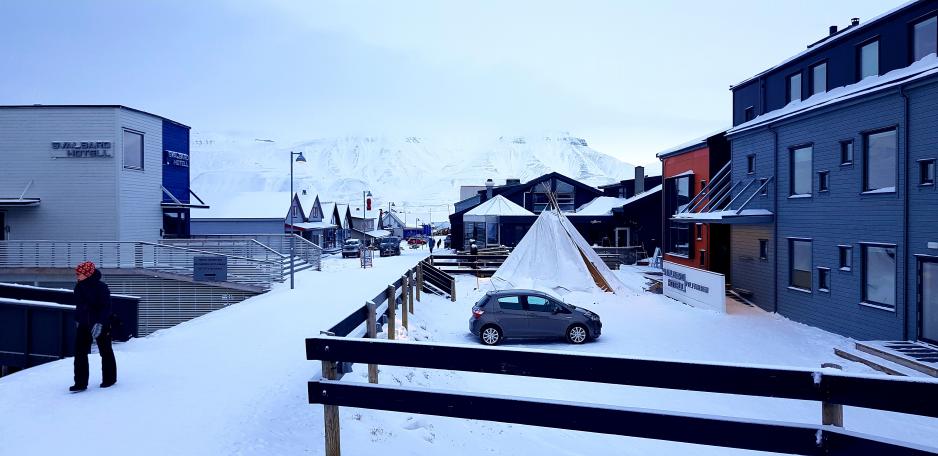 Commentary: We are surely the only newspaper in the world to publish infection figures for Arctic and the High North every day. This is where we find our flock, as Tromsø Mayor Gunnar Wilhelmsen refers to his inhabitants. So far, statistics show that our politicians, health care workers, bureaucrats and – not to forget - the people who live up here in the High North are managing to keep the pandemic at bay.
From the safe location of my home office, I bear the hope that this development will continue. That the invaluable effort made by the people in the front line shall succeed. That we shall be sheltered from the worst throngs in the wake of the Corona pandemic.
An ephemeral blessing?
Every day, we immerse ourselves deeply in the figures summarizing the medical condition of the Arctic and the High North. And at every digital morning meeting with our editorial staff, we see that the figures speak loud and clear:
There is still no infection discovered at Svalbard. There are still vast areas of the Arctic that have no Corona-related deaths. The infection rates are still very low.
So we chase down experts who can tell us why it is so. Whether this is a trend that will last because we live dispersed across the country, and because we have taken measures to shield ourselves against the rest of the respective nations of which we are part, or whether we are just briefly blessed with the postponing of a greater outbreak. A postponing that may nevertheless grant us valuable time to better manage the outbreak if and when it may occur in full force.
Nobody can answer this. We just have to wait and see while contributing to the national and international fight against the virus. While we keep demanding our right to local adjustments, while also acknowledging the responsibility and solidarity that lie in not shutting us out from the rest of the world.
We keep demanding our right to local adjustments 
Caring for the weakest
Even in Northwestern Russia, local resolute appears to keep the figures low.
I know that many have the weakest amongst us in mind when we take measures to isolate. Children and youth who need others and more adults in their lives than only those who are their primary caretakers. This, too, is an important part of managing and surviving a medical and political state of emergency.
But the fact at we, at least for now, are shielded from the most brutal virus outbreaks does not mean that we live on the sideline of its economic consequences.
Not at all. We rather see the outline and consequences of modern times' initiatives based on a one-sided and vulnerable business.
Because when our politicians now receive their well-deserved praise for their vigor and clout during a pandemic, their partly naïve and uncontrolled faith in mass tourism as a solution to the demographic and economic challenges of the High North is revealed.
In the footsteps of capitalism
Traveling around the Arctic, like I often do, is not just about journeying amongst Arctic people in amazing landscapes and cultural heritage. It is also a journey in the footsteps of international loan capital chasing available estates to create their industrial monuments, known by their everyday name of 'hotel'. It is a journey in cruise tourism where thousands of people berth every day and are lauded when arriving on shore. It is, in many ways, a journey in political compliance when financial risktakers with an apparently inexhaustible jar of money have knocked on the doors of local bureaucrats.
While local forces have mobilized strongly against resource-based industries, mass tourism has been uncritically acclaimed and welcomed into Arctic communities. Many will refrain from such a description, though I can hardly think of any international or national hotel chain that has received a 'no' when trying to squeeze into available land areas in our towns and cities.
This faith in mass tourism as a future industry could not be corrected by neither climate change nor the demand for locally adapted architecture.
However, when it now collapses under the yoke of a pandemic, unmanageable debts fall out from the closets.
Indebted and speculative
Because it now emerges that large parts of this industry, which has made its way into the Arctic, is in much debt and speculative in its financial constructions. The ability to survive relies solely on ever-increasing volumes, an increasing flood of streamlined tourism, in order to fund all the more acquisitions, new startups and increasing debts. The fact that it is also to manage to provide giant dividends to owners just goes to emphasize the demand for an ever-growing cash flow which in turn requires ever-growing volumes.
In much debt and speculative in its financial constructions
Throughout history, workers have been on the barricades to defend their industrial jobs. The battle is often lost, and the outcome has been liquidation of one-sided industrial communities. The importance of industrial and economic diversity has been stressed, time and again.
The image currently being drawn is one of one-sidedness in business that hits large parts of the Arctic business chain hard, not just some communities.
What I fear right now is that locally owned businesses, entrepreneurs, those who team up with their local communities and use their own money to realize their dreams, shall tremble and fall while the big chains on land and sea are saved by the states' salvage packages. Employees are hopefully saved through state-based support schemes. Private fortunes do not have the right to the same kind of protection.
It is my hope that politicians all over the Arctic, once this crisis is over, will take back control over the development of their own towns and local communities, rather than without resistance delegating it to loan-based capital, be it national or international, listed or privately owned.
This commentary was originally published in Norwegian and has been translated by HNN's Elisabeth Bergquist.