Want to Cooperate about Smart Solutions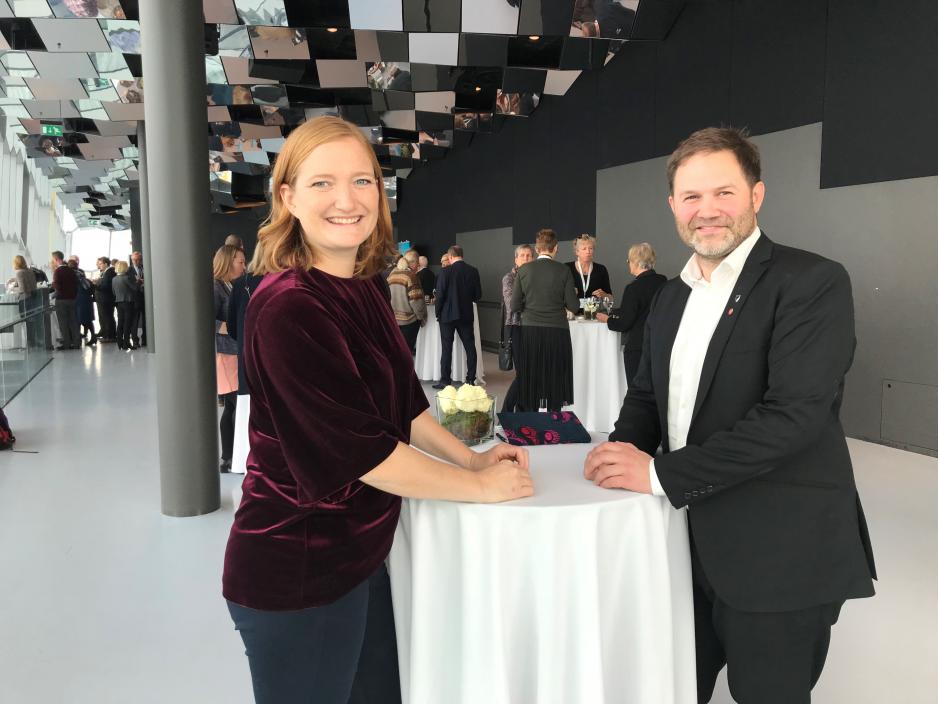 Bodø is already well into planning the smart city solutions for its future. Now Longyearbyen wants to learn from them.

Bodø is already well into planning the smart city solutions for its future. Now Longyearbyen wants to learn from them.
Local government leader Arild Olsen says the local community on Svalbard needs new solutions. Climate change has led to several avalanches already, and thawing permafrost leads to their having to think anew when constructing new buildings.
- The challenges we face now cannot be countered with yesterday's solutions. We have much to learn from Bodø and the things they do there, Olsen says.
The Norwegian parliament's decision to shut down the military part of Bodø Airport has led the city to work for moving the airport's runway further away from the city centre and at the same time it leaves vast areas free for city development. – A whole new district with sustainable and smart infrastructure has given Bodø a unique opportunity to create solutions for the future in transport, technical infrastructure, renovation, welfare and so on.
Mayor of Bodø Ida Pinnerød sees several similarities between Bodø and Longyearbyen. Both societies were built on industry, and both are 'peripheral' in a domestic context.


Safety first
It is about people, as always. Where should they work, where should they throw their waste and how should they get to work. Politics are a lot of things, but more than anything it is about prioritizing. Arild Olsen explains how climate changes clarify what really matters to people: Safety.
- We cannot build a good society when people wonder at which side inside the house they should put the children to bed at night.
And even if nature is not as invasive in Bodø, the two mayors have found a common interest in developing good communities.
- It is about the basic infrastructure, and we have to think new and differently, even smarter, Olsen says when speaking of the solutions that are needed in order to create good and future-oriented communities in the north.


Test lab
Longyearbyen can already bost long experience as a testing ground for new technology. The local community has 2,156 inhabitants and they are all on one grid, be it for power, water, fiber or phone. This makes Longyearbyen an excellent test lab for technology or phone companies trying out new solutions. The fact that it is situated so far north just goes to make it even more interesting. Everything is in place here for testing out new solutions in challenging climatic surroundings.
- Longyearbyen is small and transparent, however, it is also big enough to see if things work before it is potentially implemented in society overall, Olsen says.
Ida Pinnerød states that this definitely is a cooperation from which Bodø can benefit greatly.
- This is very interesting for the things we want to build, such as new welfare technology, zero-emission solutions et cetera.


Research
Bodø is at present the location of a huge zero-emission research project in which NTNU, Sintef Byggforsk and Sintef Energi are the lead institutions. The Norwegian Research Council is also part of the project and has contributed some NOK 200 million. The project runs for a period of eight years. The goal is to develop products that can realise the vision of zero-emission cities, solutions that can be sold to other places in Norway as well as abroad.
Building the new district in Bodø is set to commence some time after 2025. Perhaps it could be tested in Longyearbyen before that and benefit inhabitants there first?
Climate changes make it rather urgent for Longyearbyen to find new solutions, however, that is also something that Bodø can benefit from, according to its mayor:
- The climate changes Longyearbyen sees, where climate changes are pushing for changes already, is something that will reach us too, even though we are further south. So there would be much to benefit from for us in this, Pinnerød says.
Read more about 'smart city Bodø', the dot that wants to become the center of the world.
Les artikkelen på norsk