Vegetable Farms 'Mushrooming' Across the Arctic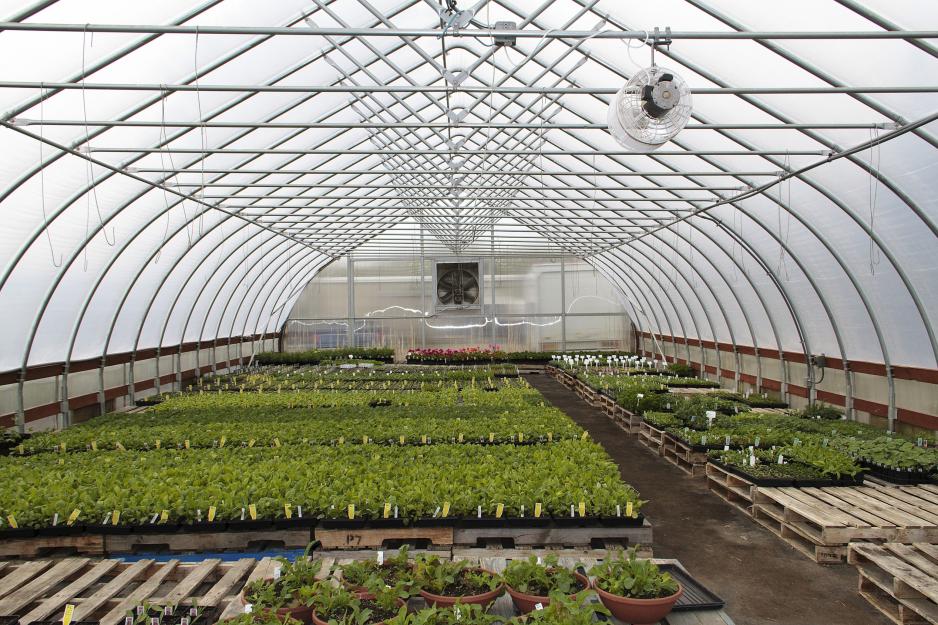 Vegetable production seems to be on the rise in the Arctic. Greenhouses and hydroponic systems are beacons of hope for the improvement of food security and health issues, and a diversification of the economy in remote Arctic communities.

Vegetable production seems to be on the rise in the Arctic. Greenhouses and hydroponic systems are beacons of hope for the improvement of food security and health issues, and a diversification of the economy in remote Arctic communities. "Being persistent is the key to grow food in the Arctic," believes Benjamin Vidmar, founder of 'Polar Permaculture', a project set in Svalbard.
Despite difficult growing conditions, the number of vegetable farms in Alaska, Norway, Canada and other Arctic regions appears to have increased. The hope is that a better, more affordable supply of vegetables in Arctic communities will help battle public health issues, improve food security and decrease the economy's dependence on oil.
Calls for an increase in vegetable production have been voiced by a number of stakeholders. "There are presently many contacts from around the Arctic curious about what we are doing here in the "northernmost" town," Vidmar confirms to HNN.


Food security: Dependable supply
Producing locally takes a lot of the insecurity out of the vegetable supply. Rural Arctic towns can be difficult to reach, especially in winter when the weather can cause problems for airplanes, trucks and barges alike. Even communities traditionally relying on subsistence have become increasingly dependent on costly imports, which makes it harder to eat healthy, increases health issues and results in financial issues related to food security.


Shorter – faster – better
The faster harvest-to-shelf cycle of locally produced vegetables results in an increased food quality, as there is less risk of damage during transport or storage. Because many insects or diseases have not yet found their way to the cold Arctic regions, the need for pesticides is also lower, facilitating organic farming. Shorter distances from the farm to the consumer might also result in lower prices.


Climate change creates more favorable growing conditions
Due to higher temperatures related to climate change, it might be possible to grow vegetable varieties that were previously unsuited to the northern climate and even yield several harvests each season because of the long hours of summer sunlight. It is also getting easier to grow vegetables right outside in the ground instead of insulating the growing patches from the permafrost soil. Problems that might occur in other regions, such as water scarcity, are less likely to become a problem for the Arctic, which is expected to become wetter.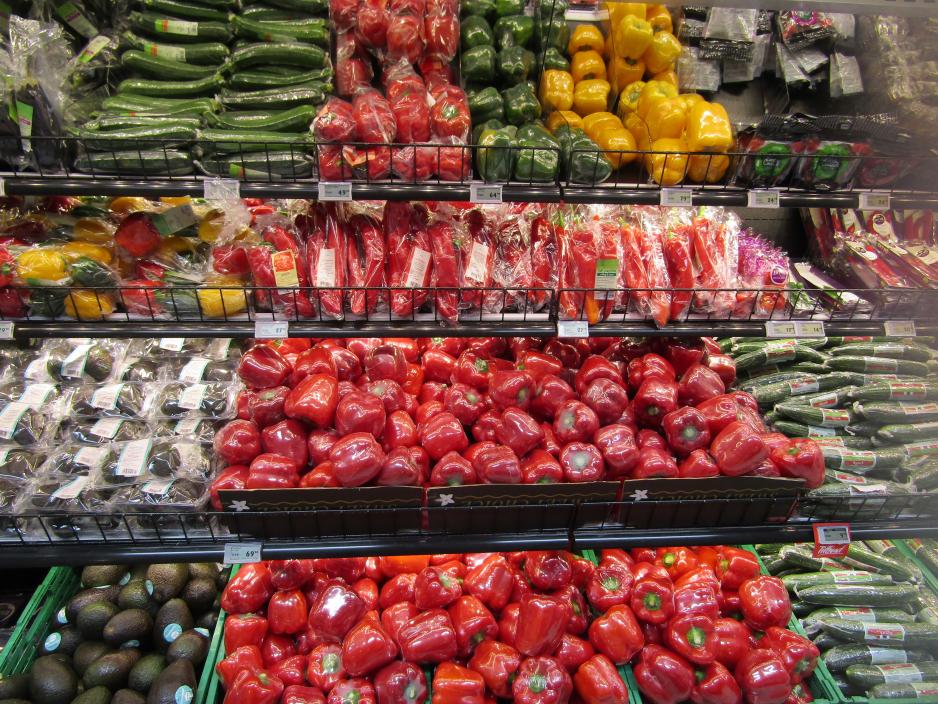 Green economy instead of fossil fuels
In Norway, some consider a green turn to more vegetable farming or a 'bioeconomy' as a promising step towards a sustainable future based on renewable resources instead of fossil fuels. In contrast to other Arctic countries, the Gulf Stream allows Norway to grow vegetables even above 70° N. According to reports, the economic value of renewable natural resources, comprising the marine, forestry and agriculture sectors, could increase to €110 billion by 2050, compared to €33 billion in 2016.


Reducing greenhouse gas emissions
90% of Norway's agricultural produce is currently used as fodder for livestock. By contrast, if farmers have more options and can diversify into vegetable crops serving as human food, this could potentially decrease the 'need for meat' in the north. This in turn would benefit the environment by reducing greenhouse gas emissions and the wasting of resources such as water on meat production.

Tromsø's field-to-home delivery
A number of projects across the Arctic demonstrates the possibilities of vegetable farming. In Tromsø, Norway, the project 'Rett hjem - Økologisk grøntabonnement Tromsø' is developing well. The farmer-owned company sells their own organic vegetables, herbs, potatoes, and berries and delivers them directly to the customers. During the short 2017 harvesting season, which lasted only from August until the end of October, they delivered around 500 boxes of assorted vegetable varieties, roughly the same as the previous year.
"We grow as many different kinds of vegetables as possible in this climate," explains Leikny Sofie Toften, the coordinator of Rett hjem, to HNN. She adds: "The customers were more content this year because we had a big amount of different products this summer. And we know we will have far more customers next year."


A Food-lover's experiment in Svalbard
Even as far north as Svalbard, people are testing whether it is possible to grow vegetables in greenhouse conditions for local customers. Benjamin Vidmar, who previously worked as a chef, established the organization Polar Permaculture in Longyearbyen in 2015.
He and his team built a mini-geodesic dome, where they are combining permaculture principles with ecological design in order to create a resource-efficient circular economy. In addition to producing vegetables year-round, the team also keeps quails, uses composting worms and grows microgreens indoors year-round. Their concept seems successful, as the company turnover reached NOK 800,000 and broke even in 2017, after only two years of operation.
Re-connect people to nature
"We want to help connect people back to the nature and connect people back to the food and help people be better here on the island, to live here more sustainably," he explains the idea behind 'Polar Permaculture' on the project's Facebook site.
He adds to HNN: "Working here in Svalbard, we are at the cutting edge of possibilities, and want to develop systems that can be used in other parts of the world. We are also looking for ways to develop circular economies where resources are cycled instead of listed as waste."


"Alaska should grow more"
Alaska likewise sees the potential in vegetable farming. The state is currently producing only four percent of its food consumption, while it was still 50% when Alaska became a state in 1959, Governor Walker said in a speech at the National Association of Farmers' Market Nutrition Programs conference last year. He attributes this partly to Alaskans having lost their vision and become too dependent on oil. This means that most of the 2 billion USD spent annually on food is invested in out-of-state producers.
Soil, not oil
Despite boasting more than 750 farms, some producing more than 500,000 USD worth annually, the Alaskan economy relies heavily on oil at the expense of other industries. Nevertheless, even though food production was curbed over the last decades, the number of farmers markets is now increasing and several new projects aim at supplying people living in the Arctic with fresh vegetables, some even year-round.


High-tech containers in competition with hydroponic houses
One of these projects is 'Arctic Greens', a subsidiary of the local Native association Kikiktagruk Inupiat Corp. (KIC) in Kotzebue. They delivered the first greens to supermarkets in 2016 and plan to eventually reach at least 30 communities in both northern Canada and Alaska. The production is based on a system of portable high-tech containers developed by the Anchorage-based company Vertical Harvest Hydroponics.
Another company, Alaska Natural Organics, relies on a different concept and grows the vegetables in an old dairy warehouse, hydroponically - in water - and under blue-and-red LED lights.
The near future will show, which growing systems in which climatic conditions can guarantee a steady supply of vegetables in the north and which role the industry can play in creating a sustainable future less dependent on oil and gas deposits.