The US Continues Their Tour De Arctic With VP Pence's Visit to Iceland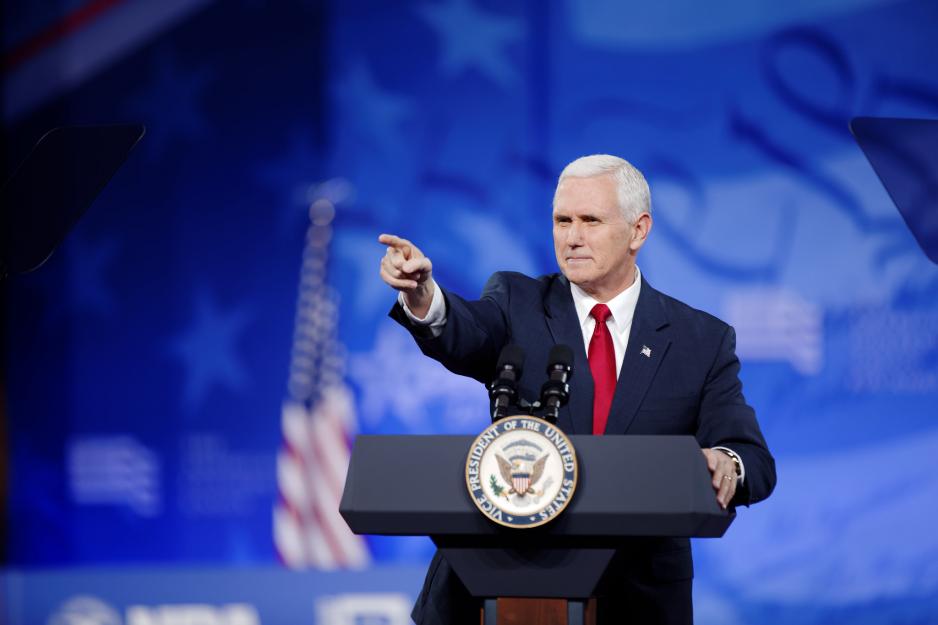 Vice President Mike Pence arrived in Iceland on Wednesday, a few months after Secretary of State, Mike Pompeo's last visit and just a couple of weeks after president Donald Trump made the headlines world wide with his proposal to Greenland. 
Vice President Mike Pence arrived in Iceland on Wednesday for a visit in which he plans to highlight the growing strategic importance of the Arctic, as well as "NATO's efforts to counter Russian aggression" and "opportunities to expand mutual trade and investment," the White House said as it announced the visit.
According to Reuters' sources, Pence's meetings with Icelandic officials are expected to be "national-security focused," with the US Vice President planning to discuss "incursions" into the Arctic Circle by Russia and China.
This was also on the agenda when Secretary of State Mike Pompeo visited Reykjavik in February, where he offered American resources to counter the growing role of Russia and China and achieve a "a peaceful low tension environment" in the region.
Pence has also visited Poland and Ireland this week, stepping in for president Donald Trump, who is staying home to deal with Hurricane Dorian.
Re-engaging
The Trump administration appears to be re-engaging in the Arctic. It is just a couple of weeks since Trump confirmed his wish to buy Greenland.
Trumps engagement in the Arctic is not based on the same reason as former president Barack Obama.
Donald Trump is placing the emphasis on security and the exploitation of the region's untapped natural resourcee, while Obamas concern was on preserving the environment. 
His interest goes hand in hand with an increase in U.S. military spending, with $91 million in investments planned or already under way. Much of the money will help expand facilities at Keflavik Airport, where a Cold War-era base once hosted as many as 5,000 U.S. troops, Bloomberg reports. .
The investments are expected to create about 300 jobs to a country who has 350,000 inhabitants- 
Mixed reactions
Sigurdur Hannesson, who heads the Federation of Icelandic Industries, says "the planned investments by the U.S. army and NATO are a welcomed counterbalance to the downturn."
The central bank's new governor, Asgeir Jonsson, also expects the investments to have a "positive effect" on a country that badly needs new infrastructure.
Former and current members of Prime Minister Katrin Jakobsdottir's Left-Green Movement say the U.S. involvement is difficult to stomach for a party that has historically opposed Iceland's membership of the transatlantic alliance.
Iclandic PM met with Pence
Icelandic Prime Minister Katrín Jakobsdóttir was expected to miss Pence due to her attendance at a convention of Nordic trade unions in Malmö, Sweden. 
This lack of a meeting attracted attention in Iceland and abroad, with some accusing the Icelandic Prime Minister of intentionally shunning the meeting.Katrín Jakobsdóttir has firmly dispelled such rumours. 
The two of them met Wednsday evening. Pence will also meet with President of Iceland Guðni Th. Jóhannesson and Minister for Foreign Affairs Guðlaugur Þór Þórðarson during his visit.