Unemployment rate in Alaska remains high as tourism takes hit from Covid-19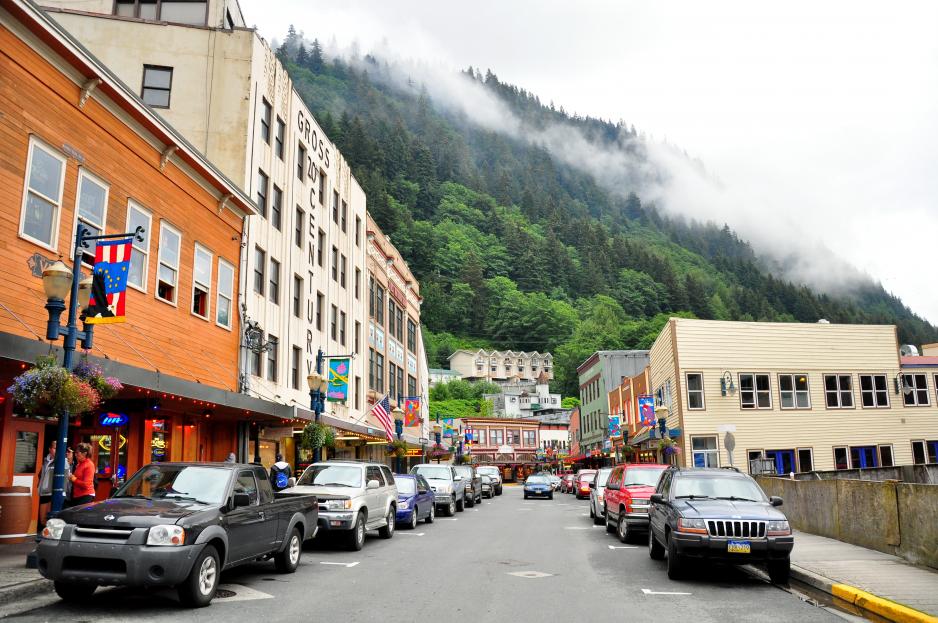 The state of Alaska sees almost 38,000 fewer jobs in June 2020 compared to same period last year. The leisure and hospitality industries experienced the biggest loss as Covid-19 crisis halts tourism season.
The Alaskan economy was slowly getting back on track in 2019 after having been through an economic recession for three years due to slower economic activity driven by low oil prices.
Unemployment was at a historical low in March 2020 at 5.2 percent, according to US Bureau of Labor Statistics.
As the Covid-19 pandemic hit, the unemployment rate in Alaska doubled from 6.2 percent in June 2019 to 12.4 percent June 2020. This is a small decrease from the month of April this year, when unemployment was at 13. 5 percent, a historical high.
According to the latest statistics from the government of Alaska, the rise in unemployment from last June entails a loss of 37,700 jobs. 
Anchorage, Alaska's largest city with its approximately 300,000 citizens, experienced a loss of 18,100 jobs compared to last June. 
Tourist industry hard-hit 
Tourism and the oil and gas industry, the main economic engines in Alaska, are highly affected by the Corona crisis. 
Leisure and hospitality, branches closely related to the tourist industry, have the largest decrease in employment, with 13,800 fewer jobs in June 2020 compared to the same month last year.This entails a change of -32.5 percent. With regards to the oil and gas sector, the decrease was at 14 percent.  
"Halted summer tourism cut employment in a variety of sectors, including leisure and hospitality, transportation and retail. Although Alaska still has some visitors, cruise travel has been canceled and Canada's border closure has effectively halted traffic from the Lower 48", the Alaskan government states.  
An Alaskan regional economic development organization estimated over 1.4 million cruise passengers to arrive in 2020 and $793 million in tourist spending. 
Season's first cruise sailing 
Center for Disease Control and Prevention issued a no-sail order this spring, which restricted cruise ships with 250 or more passengers of operating in U.S. waters. 
While the major big-ship cruise lines cancelled their Alaska voyages, some small cruise ships with lesser capacity can still operate. 
This week, Alaskas first cruise sailing of the 2020 tourist season takes place as a small cruise ship from UnCruise sails Alaskan waters, the Anchorage Daily News reports. According to the news paper, the cruise is not planning any port stops besides departing Juneau.  
At least 41 passengers from the Hurtigruten expedition cruise "MS Roald Amundsen", which recently sailed in Norwegian Arctic waters, have tested positive for Covid-19. The ship is currently docked at the port of Tromsø, Norway and police will investigate whether any laws have been broken.