Unemployment in the High North: Increases Amongst Youth and Women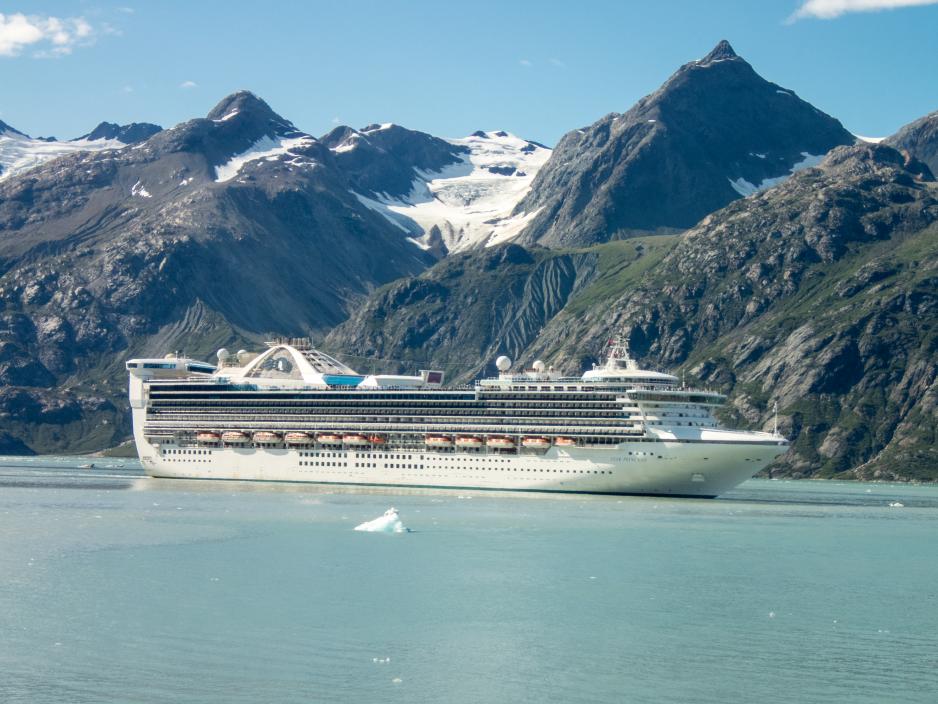 While the labor market gradually seems to improve in parts of the High North, unemployment figures soar in others. In general, unemployment rates relate to tourism and the service industries. In several areas, unemployment increases in particular amongst youth and women.
In the revised Norwegian national budget, it appears that Norway has the highest registered unemployment rate in 75 years as many workers are subject to temporary layoffs. The unemployment rate is estimated to increase from 2.2 percent in 2019 to 5.9 percent in 2020.
By the end of April, however, unemployment figures for the counties Troms and Finnmark as well as Nordland was lower than that of other parts of the country.
At the same time, the unemployment rate in Nordland County continued increasing in April, according to NAV Nordland [NAV = Norwegian Welfare and Labor Administration]. The number of fully unemployed persons has dropped some, whereas the number of partially unemployed persons has increased.
By the end of April, there were 9,569 fully unemployed persons in Nordland County. That is some 7,000 persons more than by the end of February and represents an unemployment rate of 7.7 percent.
At the same time last year, the unemployment rate in Nordland was 1.9 percent.
Figures from NAV Troms and Finnmark shows that the number of fully unemployed persons in the county is dropping, whereas the number of partially unemployed has increased. The unemployment rate is 7.0 percent.
According to NAV, the unemployment market in Troms and Finnmark shows sign of improving.
Tourism hard hit
The majority of the unemployed persons in Nordland come from tourism and transport, followed by shop and sales workers, service workers and others. Farming, forestry and fishing had a drop in unemployment figures compared to the same month last year.
Cathrine Stavnes, Director of NAV Nordland, says in a press release that the situation is worrying although the county has the lowest unemployment rate in Norway. Some municipalities are also harder hit than others.
"Differences in business structure between municipalities has significance for how hard they are hit. We see that municipalities that have large sectors in tourism, transport, sales and service, such as e.g. Vågan (in Lofoten), Bodø and Narvik are currently hard hit", Stavnes says.
"When society is gradually reopening, we will hopefully see a reduction of unemployment figures in sales and service, while there are still worries about the  tourist industry."
Stavnes says to High North News that they are curious about how well the various tools from the Tax Office, NAV and municipalities work and what this will do to unemployment rates in the longer run. In particular, they are curious about how tourism will fare this summer.
Increased unemployment among young women
In both Nordland as well as Troms and Finnmark counties, Norway, the unemployment rate is rather high for the age group 20 to 24 years. Measured as portion of the total work force, this age group has the highest unemployment rate for both counties.
This applies in particular to women in this age group, with 13.3 percent unemployment rate in Nordland and also increase in Troms and Finnmark.
What could be the reason why there is now a higher unemployment rate in the age group 20-24?
"In this case, we believe that the reason primarily is related to the industries involved being hotels, shops and restaurants; companies that often have many members of staff in this age group. In some ways, this is industry-related", Stavnes says to High North News.
She points out that the increase in female unemployment is also related to the industries that are currently struggling.
"In Nordland, we usually see some temprary layoffs from the fisheries industry and other industries. We see men constituting the majority of the unemployed. However, this time we also see women unemployed. Again, we find this to be so in particular because of their being employed in the service industry and in businesses that have been forced to shut down."
Soaring increase in Northern Sweden
According to the Swedish Public Employment Service, there were 4,608 fully unemployed persons in North Bothnia County by the end of April. That represents a 20 percent increase compared to the same period last year.
In West Bothnia County, 4,843 persons are fully unemployed; an increase of 35.1 percent compared to April last year.
For young people between the ages of 18 and 24, there were 781 fully unemployed persons in West Bothnia County, a change of 79 percent from the same period last year. In North Bothnia, there were 629 fully unemployed persons in the same age group, which represents a change of 60.5 percent.
Councilor of Luleå municipality, Lenita Ericson, said to Swedish broadaster SVT that the municipality expects a sterner economic situation due to the Corona pandemic.
"We expect higher unemployment rates and decreased tax income", she said.
According to SVT, the number of notices in North Bothnia has increased twelvefold in just one month.
Daniel Nilsson, Division Chief of North Bothnia's Job Office says to SVT that he worries about the development.
"It is a dramatic increase in a very short time. It is primarily tourism that has taken the biggest blow when workers are laid off. If the virus is not weakened, the total consequences will be dire. This may lead to record-high unemployment figures and we cannot do much to slow this development down", he says.
Nunavut has the highest unemployment rate in Canada
The employment rate in the Northwest Territories, Canada for April was the lowest this decade, according to the NWT Bureau of Statistics.
The employment rate dropped the most in transportation and storage. Forestry, mining as well as the oil and gas industry also saw lower employment rates.
The unemployment figures for March (9.3 percent) and April (9 percent) are the highest since April 2016. The increase in unemployment was highest amongst those living outside Yellowknife, amongst women and persons over the age of 25.
Nunavut had Canada's highest unemployment rate nationally in April, with 17.7 percent.
Consequences for Alaska's tourist season
In Alaska, the three major industries tourism, oil and fisheries are hit by the Corona crisis.
According to a press release from Alaska Department of Labor and Workforce Development, more than 32.000 persons applied for unemployment insurance benefits. That represents an increase of 637 percent when compared to the 4.359 who applied in March 2019.
The biggest application increase came from the hotel and restaurant industry.
Statistics for Alaska's unemployment rate in April will be available later this month.
However, Reuters writes that many small communities in Alaska will be hit by the Corona pandemic's effect on tourism. Several cruise operators have already cancelled voyages, which will a.o. hit companies depending on cruise passengers arriving on shore and using local services.