Svalbard Without Corona Infection, Many Arctic Regions Have No Corona Deaths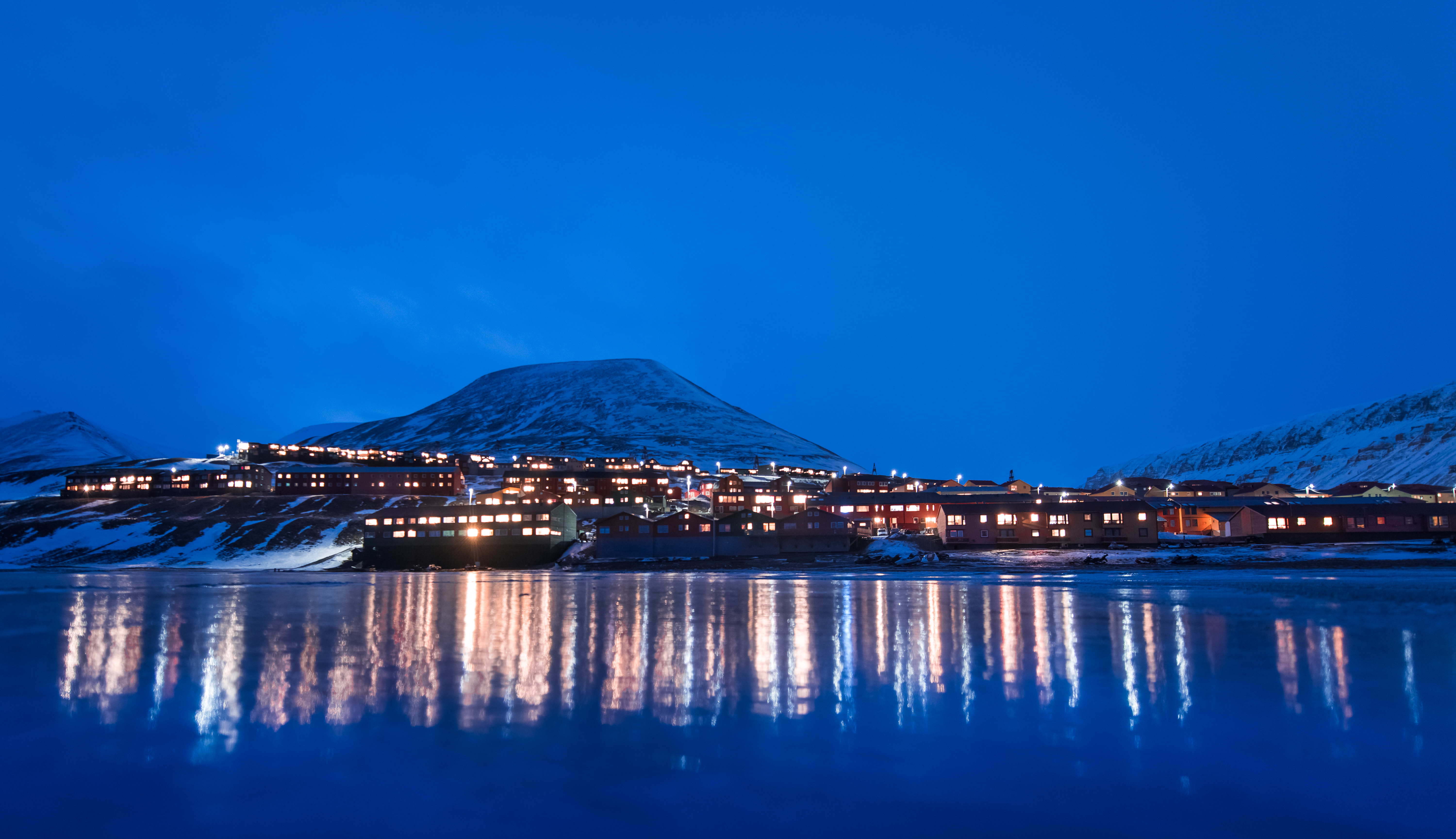 Svalbard and Nunavut are the only Arctic areas in which there is no Corona infection. Several Arctic regions have not registered a single death stemming from Corona. In addition to Svalbard, that also goes for Greenland, Nordland/Norway, West Botnia/Sweden, Northern Finland, the Faroe Islands, Northwestern Russia and the northern parts of Canada.
This appears from High North News' mapping of the spread of the coronavirus in the Arctic and the High North.
The number of infections in the Arctic is still low compared to the southern regions of the Arctic states.
1,882 cases of infection have been registered in the Arctic altogether.
Troms and Finnmark, North Bothnia, Alaska and Iceland are the northern regions in which there have been registered deaths as a consequence of Covid-19, and the total number of such deaths is 8.
Iceland and the Faroe Islands have the highest degree of infection with 3.11 cases per 1,000 inhabitants on Iceland and 3.5 cases per 1,000 inhabitants on the Faroe Islands.
Finland and Russia are the Arctic states with fewest registered cases of infection if viewed on average infection per 1 million inhabitants.
Just like in the rest of Norway, Svalbard has tested 1 in 150 inhabitants. So far, not one single case of infection has been discovered on the Arctic archipelago.
Norway is one of the countries in the world that has tested the most of its inhabitants for Covid-19.
As usual, High North News will bring a new update tomorrow.
In an earlier version of this article, we wrote that Svalbard was the only region without a registered infection. Nunavik in Canada is also still without any registered cases of COVID-19 to this date.
Total number of confirmed cases of Covid-19 in the High North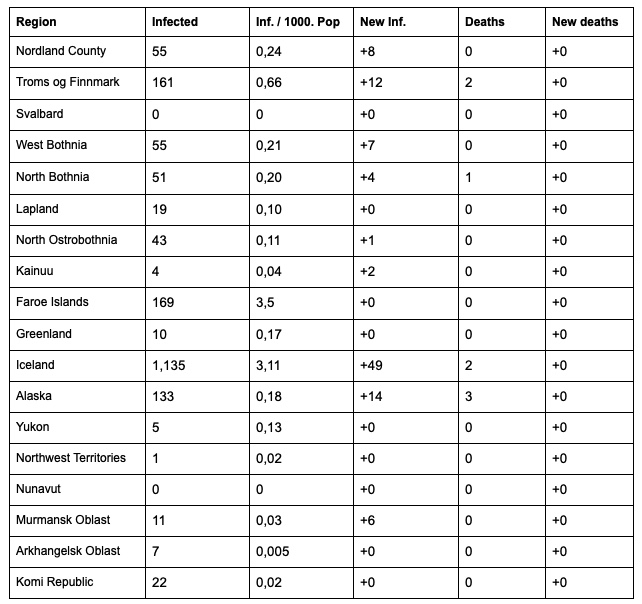 Total number of confirmed cases of Covid-19 in Arctic Council Member States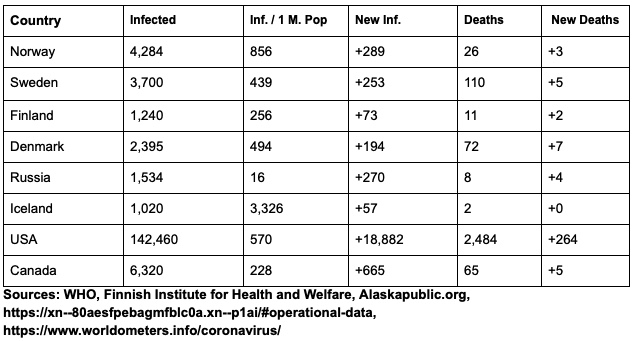 This article was originally published in Norwegian and has been translated by HNN's Elisabeth Bergquist.