Svalbard Tourism Council May Terminate Cooperation With Russian State-Owned Company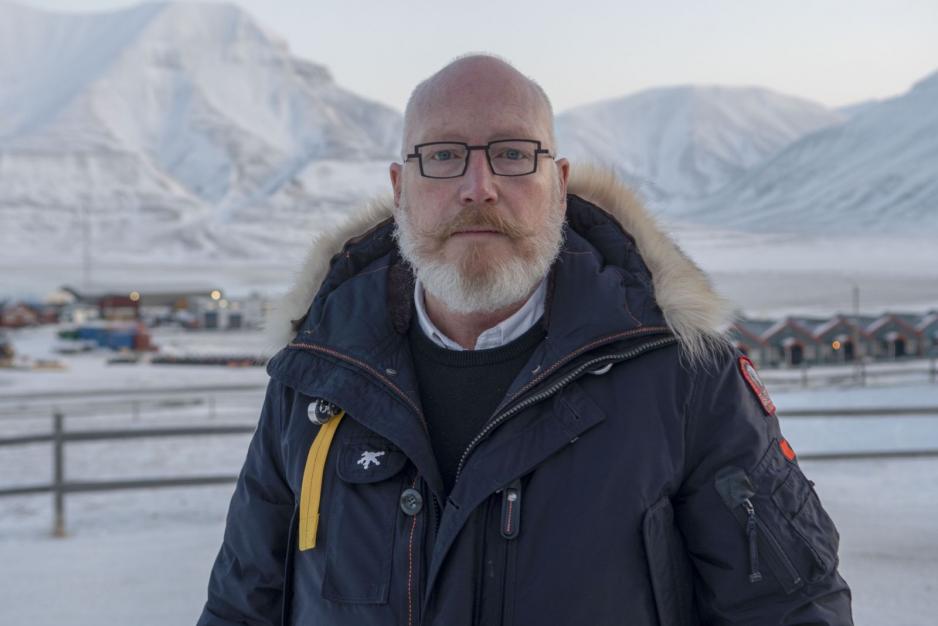 Next week, Svalbard Tourism Council will decide if a Russian state-owned tourism company on Svalbard should be excluded from the cooperation due to Russia's attack on Ukraine and violations of international law.
In March, Svalbard Tourism Council decided to advise their member companies to stop purchasing services from Russian state-owned companies on Svalbard. The reasoning was Russia's invasion of Ukraine on the 24th of February and its violation of national law. Up until now, it has been up to each individual member company how they choose to deal with the recommendation. 
Now, the tourism council will decide if they should end all cooperation with the Russian state-owned company Arctic Tourism Centre Grumant on Svalbard, which operates from Barentsburg. 
In practice, this means that the member companies will not bring tourists to the Russian settlements in order to leave any money there and that trips to Russian state-owned settlements and areas controlled by them on Svalbard will not be marketed by Visit Svalbard. 
At an extraordinary general meeting of the Svalbard Tourism Council on the 10th of October, a decision will be made as to whether the recommendation from March will be applied to the council's wholly-owned company Visit Svalbard AS. The board of the council will then meet on the 12th of October to consider the exclusion of the Russian-owned Trust Arktikugol, which owns Grumans. 
"They should have thought of that"
The chairman of Svalbard Tourism Council Ronny Strømnes, says the warfare and the violations of international law are escalating and intensifying under the auspices of Trust Arktikugol's owner, namely the Russian state.
We cannot sit idly by and observe such significant violations of international law and human rights.
What effect would such exclusion have on future cooperation within tourism on Svalbard?
"As we wrote in our letter to Trust Arktikugol, they are welcome to re-apply for membership when the company's owners stop violating basic human rights and international law. They should have considered this breach in the cooperation as a consequence of the owner's actions," says Strømnes to High North News. 
"We cannot sit idly by and observe such significant violations of international law and human rights as those that are happening now. The responsibility for this situation does not lie with us, it lies with the Russian regime. They must take responsibility for their own actions. Therefore, they are the ones who hold the key to getting back to normal everyday life again, also on Svalbard," Strømnes clarifies.
Grumant is currently a member of the council.
Strong reaction
Tatiana Ageeva, chief of the Arctic Tourism Centre Grumant, chose to publicly respond in an open letter in Svalbardposten. She strongly reacts to possible exclusion from the cooperation with the tourism on Svalbard and points out that Norway and Russia have cooperated on Svalbard for over 100 years. 
"Despite all tensions in all time periods, societies have been formed and united as a family. We are the inseparable part of this community and we want to be heard by all members of Visit Svalbard or even everyone who lives on Svalbard," writes Ageeva. 
She thinks the people in Barentsburg are being punished for being Russian.
"It is no secret that the majority of the inhabitants in Barentsburg are Ukrainians from the Lugansk and the Donetsk regions who left the country because of the current conflict. Should they be punished with exclusion as well?" asks Ageeva.
Wants to continue the cooperation
She points out several attempts from Grumant to meet the board of Svalbard Tourist Council to discuss the matter and says that they have been excluded from four meetings where topics related to the Russian tourism company were discussed. 
She thinks people on Spitsbergen should cooperate and believes that everything will be okay in the end.
"We want to continue our cooperation with Norwegian tourism."
Despite possible exclusion, the Russian tourism industry wants to continue with tourism and also try to increase the number of tourists coming to Barentsburg and Pyramiden.
As High North News has previously reported, Russia will spend NOK 300 million to upgrade Barentsburg.
Ronny Strømnes says that the letter reached the press before the Svalbard Tourism Council was able to read it.
"We do not deal with public proceedings. The letter was leaked to the press before we received it and we are answering the company's questions directed at us."
Anonymous threats
Dagbladet writes on Tuesday evening that a board member of the Svalbard Tourism Council recently received anonymous threats after it became known that the council is considering ending cooperation with the Russians. The matter was reported to the police on Monday this week.
"Freedom of speech is highly valued in Norway and when individuals on the board receive direct threats, we take it very seriously and report it to the police, so that further investigation can show who and what the idea behind the threats is," says Strømnes.
What did the threats consist of and who were they aimed at?
"They were aimed at a board member and were directly linked to the war with a clear message to think twice and be careful where they go," concludes Ronny Strømnes.
This article was originally published in Norwegian and has been translated by Birgitte Annie Molid Martinussen.