Supports Iditarod Winner Whose Dogs Failed Doping Test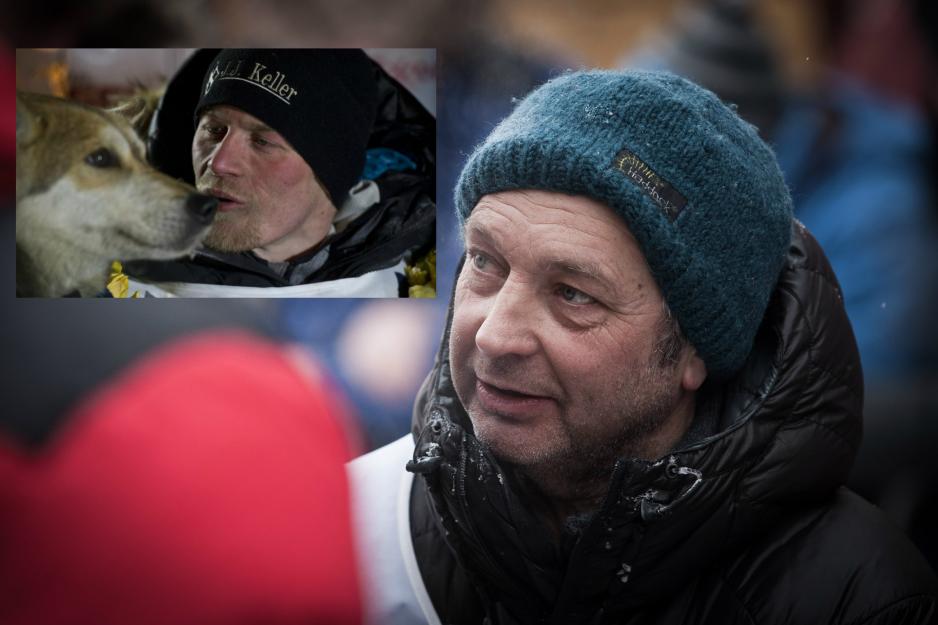 Alaska is shocked after having learned that four of multiple Iditarod winner Dallas Seavey's dogs failed a doping test following the 2017 Iditarod race. – I believe that he is innocent, musher and Iditarod finisher Ralph Johannessen (59) says.


Alaska is shocked after having learned that four of multiple Iditarod winner Dallas Seavey's dogs failed a doping test following the 2017 Iditarod race. – I believe that he is innocent, musher and Iditarod finisher Ralph Johannessen (59) says.

Johannessen knows the race, the organization and his competitors well after participating three times in the world's longest sleddog race – the Iditarod.
- I have watched the debate at the inside of the Iditarod. And at the IOFC web page (Iditarod Official Finishers Club) there is a lot going on. There is a complete chaos in the community as well as around this doping case, Johannessen says.
He cannot but believe that Seavey, whose dogs failed a doping test, is innocent. Not only was the Tramadol doses traced very high for each of the four dogs, the medicine must also have been fed to the dogs within a time frame that would render it virtually unthinkable for a profiled and, according to Johannessen, smart musher to take the risk of feeding his or her dogs with prohibited substances.
- It appears more or less unimaginable that a musher like Seavey should risk being caught in this way. Everyone knows that both dogs and mushers are tested prior to, during and after the race. I have experienced it myself, Johannessen says.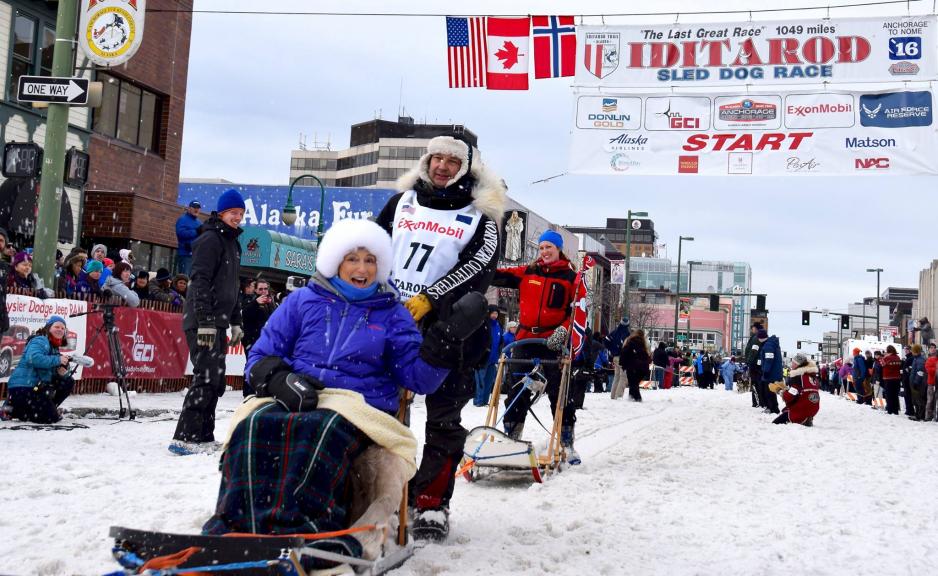 Supports Seavey
Johannessen has competed against Seavey and seen his performances up close.
- This is a very clever guy. A man who weighs his snowshoes on a scale in order to have a light equipment as possible. He is bright and simply cannot have been so stupid as to dope his dogs just before arriving at the finish line in Nome, the musher says.
He says that there are strong forces in play around the Alaskan sleddog race and that there are many who do not approve of the sport in and of itself, and that the competition to win the race is fierce.
- In addition, the ITC is a strong organization and there are strong forces trying to undermine the race. We have already seen the animal right activists view on the race. They are a big group, and they place the sport under much pressure, Johannessen says.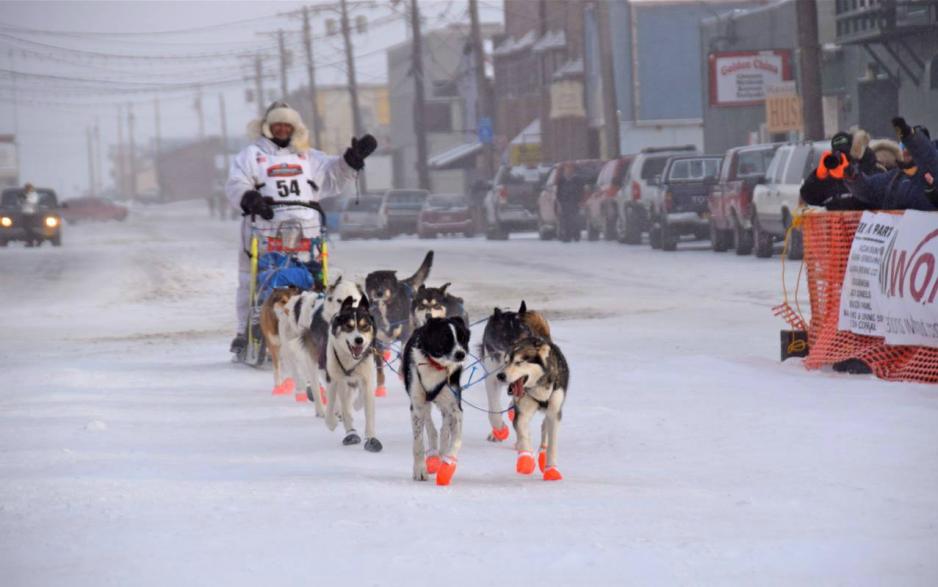 Vulnerable
Johannessen argues that failing a doping test is a very vulnerable situation in mushing.
- We had the same situation in Norway a few years back. A musher's dogs tested positively; however, the musher was acquitted for having fed the dogs with horsemeat containing banned substances. Such things can happen, Johannessen says.
In addition, the depot bags used along the trail at the Iditarod is distributed out to the villages between Anchorage and Nome a month prior to the race.

- There is no way we can control what happens to the dog food that we ship to the checkpoints along the trail. There is no surveillance or monitoring, and anyone can easily add whatever they want to the food that we are to feed the dogs. You just have to use a needle, push it into the meat and thus the dogs will digest banned substances through the food they eat, the Iditarider says.
Withdraws from the Iditarod
Dallas Seavey has publicly withdrawn from the 2018 Iditarod and potentially all future races as he chooses to come forward about the doping scandal.
- My dogs failed a doping test in Nome. I have done what I can to bring this information out to the public and I have postponed this for as long as possible in order to allow the ITC to make the right choices and publish this information themselves, Seavey says in a video he has posted to YouTube. 
Seavey withdraws because he assumes the video will be considered a violation of the so-called 'gag rule', i.e. section 53 of the Iditarod rules, which prohibits competitors from making public statements or engaging in public conduct that may be regarded as detrimental to the interest of the race, including statements that are 'disparaging' to any sponsors, for a period from the musher's signing up until 45 days after the last participant has finished the race.
Violating the gag rule may be sanctioned with a.o. retroactive disqualification and potential future disqualification for a given number of years.
- I speak out now because I have not done anything wrong. I have spent the last decade becoming the best musher I can be, and I have done absolutely nothing wrong, Seavey says.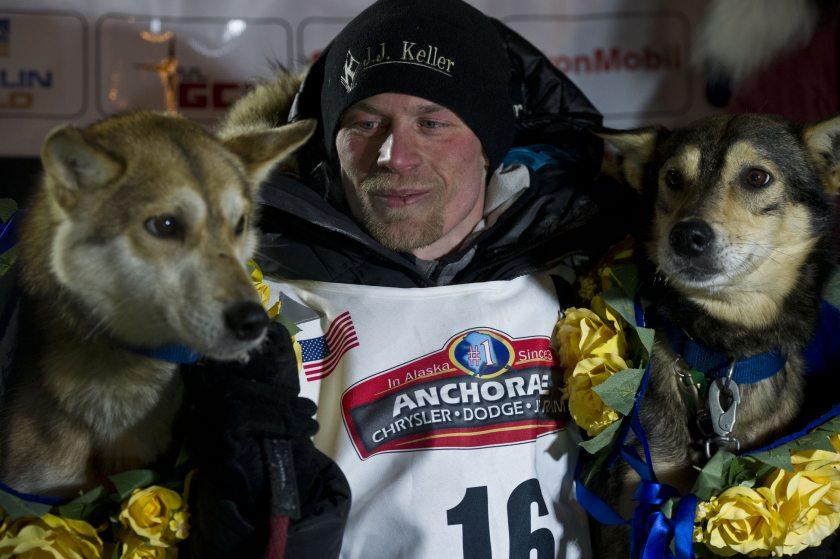 Disappointed at the Iditarod
He further says he is disappointed at being left to hang and dry by the ITC. He also claims that he forced the organization to publish information about the doping scandal, wanting all facts on the table.
- I do not care if I can never participate in a race again, or if I never again make a dime from mushing, which is my life, because I cannot stand the idea that I did not stand up for myself when I had done nothing wrong, Seavey says.
He argues that parts of the Iditarod organization suffers from corruption and 'disease'.
- This is like cancer, and chemo is no easy cure. However, when these problems have been solved I can promise you that it will be better – we will have a healthy 1,000 miles race in Alaska, the famous Iditarod winner says.
He is convinced that someone has fed his dogs medicine out of malicious intent, and refers to both competing mushers and animal rights activists.
- I have tried to do everything in my power to prove that I did not give this to my dogs. I have offered to take a polygraph test, Seavey says in his YouTube video.



Furious
In the Iditarod press release revealing the doping scandal, the ITC spoke of a 'musher X' who was found guilty of doping his dogs, however, that there were insufficient evidence for convicting musher X and that there would thus not be any sanctions. This came as a surprise to Seavey.


- I thought I had been acquitted for allegedly doping my dogs myself. I was lead to understand that the Iditarod took the matter seriously and that they were to increase security around checkpoints and dog food in the future, Seavey says.
He is furious about the ITC's handling of the doping scandal and refers to lack of formal processing of the case and to the fact that no one is in charge of handling evidence. In addition, he argues that former conflicts and protests against rule changes have made him a scapegoat.
- Then all mushers are suspected. This is basically about not having the means to protect the dog food that is distributed along the race trail, and that the organization does not like me, Seavey says.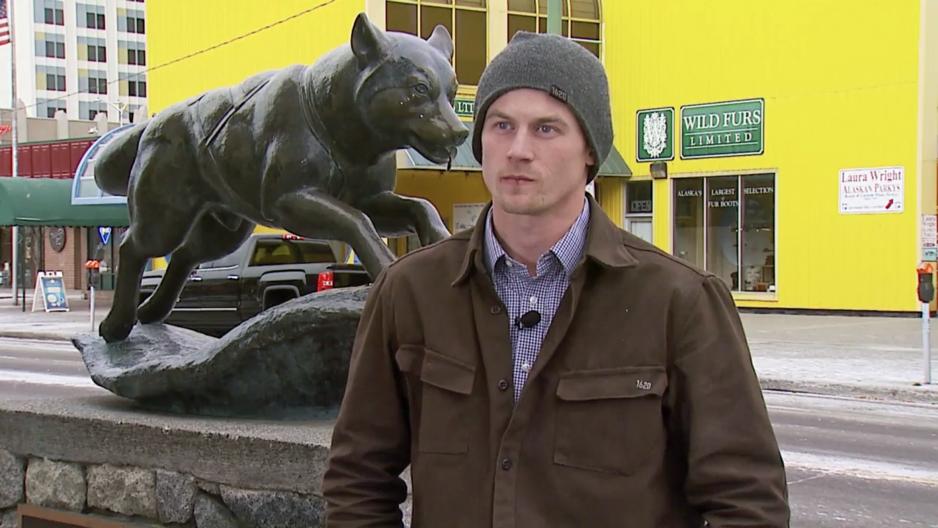 Argues that leaders must go
In a KTUU interview,  Seavey says he does not exclude the opportunity that a competitor may have fed his dogs with Tramadol. He adds that he will not be racing the Iditarod again under the current leadership of the organization
- In addition to the way they have treated me in this case, they have now later changed the rules. If a musher's dogs fail a doping test in the future, it will be the sole responsibility of the musher. I cannot participate in a race where I fear for the leadership and what they can come up with, such as sudden rule changes. We deserve an organization that is willing to communicate with mushers, that listens to us. I have to see that change before I participate in the race again, Seavey says to KTUU.
He says that this is the first time in history that mushers stand up against the ITC.

- We mushers have always come to the starting line because we have no other options. Whatever we have said and done, the ITC has done whatever it pleased. And it is the support and response from other mushers that allows me to stand tall and firm. We are definitely in this together, and I hope we will see some change, Seavey says.
He argues that the current ITC leadership has to step down, and that that is the only solution for the future of the race.
- Given how they have handled this case, they should resign, Seavey says to KTUU.
High North News has tried for two days to get in touch with the ITC through Stan Shooley and chief vet Stu Nelson for comments. No one have responded to our requests so far.