Stockfish Production Company Worries About Corona Effect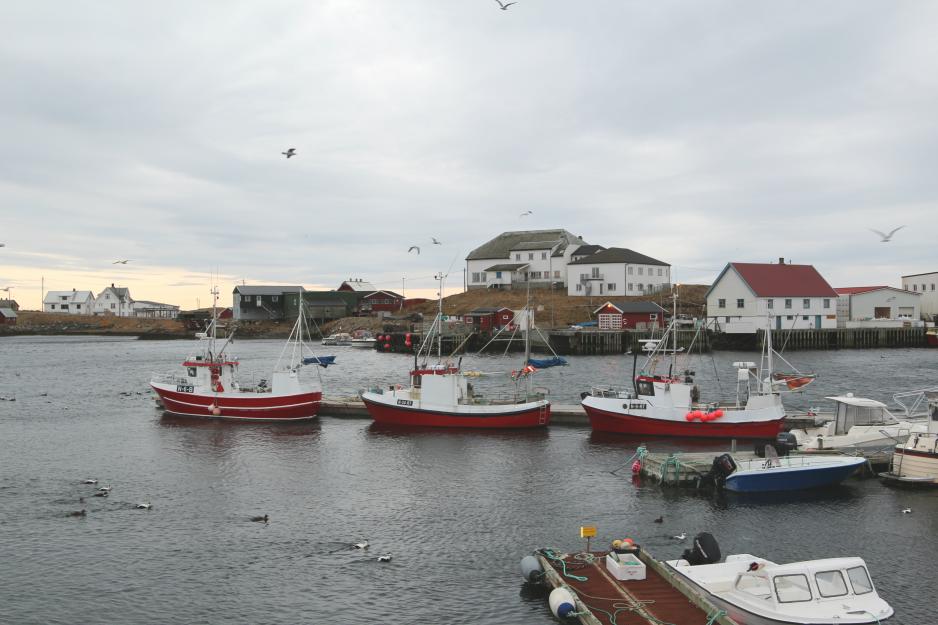 A large share of the stockfish produced this time of year by Glea AS at Røst islands in Lofoten, Norway, will usually be sold to Italy in the autumn. At present, there is uncertainty as to when exports to Italy will resume again, says Glea Manager Rune Stokvold. He fears that they will be affected by future consequences of the corona crisis.
For Glea, a stockfish producing company on the island of Røst in Lofoten, Norway, it is more or less business as usual during the corona crisis.
The company mainly produces stockfish, cod dried on wooden racks in the winter and springtime. Stockfish has a long shelf life and the company therefore takes the chance on producing a certain volume this year too.
"The fishers land fish here the way they use to do. Quite a few fishing boats land their fish here, and things are more or less like normal", says Rune Stokvold, Manager of Glea AS. He nevertheless expects the company to experience more consequences in the future.
"We do not feel the corona crisis much at present but are rather in a kind of "bubble" during the winter fisheries season. However, we do believe there will be challenges ahead. We are not at all sure what will be the right step forward", Stokvold says to High North News.
He adds that this is a year where they focus on limiting risk as much as possible. Even if Glea still buys fish, they sell less than what they usually would:
"When hotels and restaurant more or less all over Europe are closed, that does something to the demand".
Produces stockfish
It is, by and large, the production of stockfish at this time of year that makes activities run like usual, Stokvold says. Nevertheless, he says, they produce a smaller volume this year than during normal years.
The stockfish currently in production will normally be sold during the autumn.
"Our main market for stockfish is Italy, and some 70 to 80 percent of our sales is exported there", he says.
Stokvold says there is much insecurity now regarding how long it will take Italy to be up and running again, following the country's being hit hard by the corona virus.
"Right now, sales to Italy have come to a full stop," he points out. "That leads to insecurity about whether the production we have now will be possible to sell in the autumn. Everything depends on whether life gets back to normal in Italy."
Insecurity in the fish industry
There is much insecurity in the fish industry at present, and hard to plan for much more than one day at a time, Stokvold says. He believes it is not possible to say whether the crisis will affect more fishermen:
"After Easter, when the hanging of fish on racks is over, everything will depend on whether or not the market for fresh fish is back on track. If there is no functioning fresh fish market, it will be hard for the plants to stay open and this may, in turn, lead to fishermen not being able to land their fish. At the moment, there is insecurity in every part of the chain", he says.
The weakening of the Norwegian krone currency has contributed to in particular salt fish exports going fairly well at the moment, he says and adds that it has looked brighter for fresh fish exports this week too. Volumes exported are nevertheless small.
"In a longer term, we are fairly optimistic and believe the demand for fish, which is clean and healthy food, will be rather strong once conditions are normalized. We will just have to keep our spirits up and be resilient this time too," Stokvold says in closing.
This article was originally published in Norwegian and has been translated by HNN's Elisabeth Bergquist.